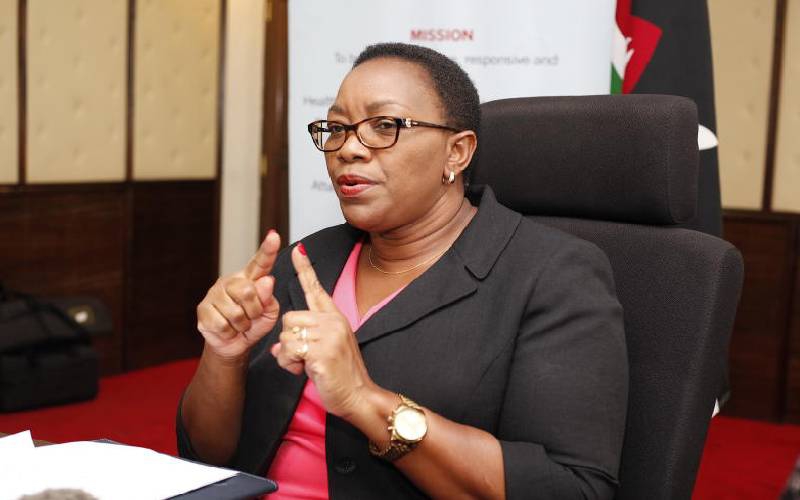 Kenya could witness more cases of maternal mortality if the government will not move in and address blood shortage in the country, a health body has warned.
The Kenya Obstetrical and Gynecological Society (KOGS) now wants the government to restore the functions of the Kenya Blood Transfusion Unit to prevent needless deaths of mothers during maternity.
KOGS said despite assurance from the government to forestall the shortage crisis in September, no action has been taken leaving women giving birth badly exposed.
According to KOGS, collection of safe blood has stalled despite Health Cabinet Secretary Sicily Kariuki assurances that there shall be no interruptions in service delivery.
KOGS president Dr Benjamin Odongo said with post-partum hemorrhage being the leading cause of maternal mortality in the country, Kenya could lose many mothers during delivery.
"As we speak, mothers in our delivery units are completely exposed to preventable cause of death with the service providers' hands being tied," he said, adding that 60 per cent of blood collected in the country is used for maternity services.
According to KOGS, the situation is so dire that even blood bags are not available in various hospitals.
"Even family members willing to save their kin by donating blood cannot because most hospitals lack even the blood bags to collect the blood.
US withdrawal
Odongo attributed the situation to the move by the US government to stop the annual Sh2 billion funding of the country's blood services.
The US government was funding the Kenya National Blood Transfusion Service (KNBTS) for the last 15 years before withdrawing in September 2019, hence the paralysis witnessed in various hospitals across the country.
"Despite blood being donated freely, there are attendant costs of mandatory testing of blood for HIV, Hepatitis B & C and syphilis to ensure its safety which are still expensive," notes KOGS.
"Lack of blood and its products in the country is due to what appears to be a breakdown of multiple systems that are responsible for this predicament," said Dr Odongo.
KNBTS director Fridah Govedi said nearly all their operations were donor-funded and now pregnant mothers are set to gamble for their lives during birth.
Biting shortage
The blood shortage in Nyanza region hospital has worsened, with several hospitals reporting that they have depleted their stocks.
The regional blood bank in Kisumu was yet to receive any supplies and is unable to appeal for more blood donations since it has run out of blood bags and other testing tools and reagents.
So dire is the situation that the little blood donated at the regional bank is being ferried to Nairobi for screening before being returned to Kisumu for use.