Home
/
Health & Science
Software deal was used to milk NHIF of millions
Health & ScienceBy Moses Njagih | Thu,Oct 17 2019 00:00:00 UTC | 2 min read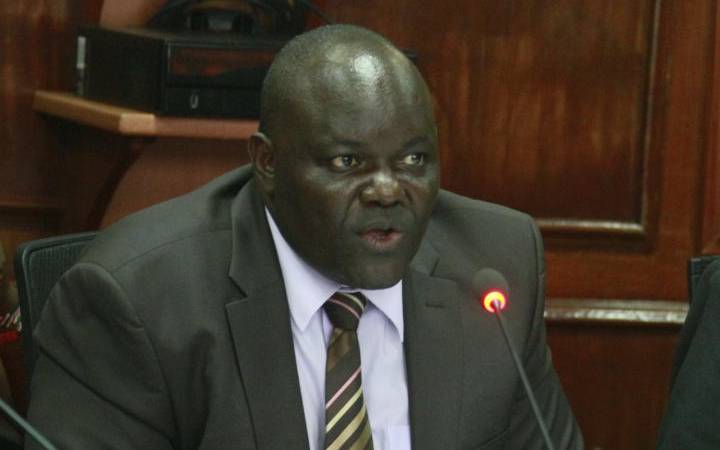 The National Hospital Insurance Fund has been put on the spot for spending Sh1.4 billion to lease a revenue collection system that they finally agreed to purchase at Sh495 million.
Members of the parliamentary Public Investment Committee (PIC) were shocked after the revelation by NHIF that its past management leased the system for nearly five years at Sh24 million per month, before finally agreeing to buy it for less than a third of what they had already spent.
Yesterday, MPs complained that the Integrated Revenue Management System software that later attracted the attention of the Auditor General in his report appeared to have been a cash cow that was used by powerful individuals at the national health insurer to siphon money from the fund.
It was acting NHIF CEO Nicodemus Odongo who admitted that the Fund was leasing the system that on calculation would see them spend Sh288 million every year, translating to Sh1.4 billion in more than four years when they could have ordinarily spent Sh495 million for the same just once.
Odongo told the committee chaired by Mvita MP Abdulswamad Nassir that Webtribe, who provided the software, was first contracted in 2014 as the service provider getting an average of Sh24 million per month from members' contributions received.
This translates to an average Sh288 million the Fund spent in each of the five years it outsourced the services of Webtribe to collect its revenues.
For the period from 2014 to 2018, NHIF spent Sh1.4 billion.
In 2018, the management opted to purchase the system from Webtribe after years of leasing.
"This was a big rip-off. It would appear that this was a plot hatched by someone or some senior people at the Fund to go for a leasing arrangement to swindle NHIF," protested Mr Nassir.
But Mr Odongo disclosed that it was only part payment that was made before investigators moved in to probe the matter and arrested top officials from the two parties of the contract.
"The NHIF paid Sh179 million out of the Sh495 million required to own the system before the Directorate of Criminal Investigations made the arrest of former CEO Geoffrey Mwangi and top directors of Webtribe," Odongo said.
But MPs were shocked to learn that payment was effected gradually before the auditors realised the mess too late into the scandal.
Related Topics