Home
/
Health & Science
How Mututho has sustained fight against alcohol, drugs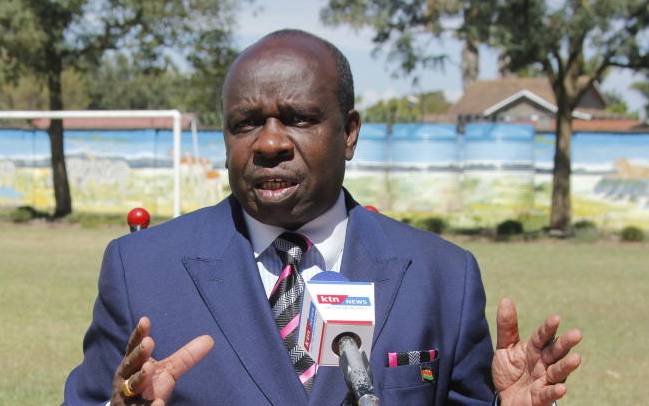 For close to two decades, one man has committed to save Kenya from the devastating effects of drugs and alcohol addiction and is not about to give up even as barons and alcohol manufacturers try to defeat his efforts.
John Michael Mututho's efforts to ensure a sober nation might seem like the works of a the proverbial hummingbird trying to put out a forest fire by fetching water with its little wings as told by Nobel Laureate, the Late Wangari Maathai but this is not deterring him from pursuing his passion.
Although he loathed any intoxicating drug or drink from his childhood, his passion came to the limelight when he sponsored the Alcoholic Drinks Control Bill to Parliament which was later passed into two and christened the Mututho Laws. The then little known Mututho, a staunch Catholic and a believer of equal opportunity for all came into limelight when he first vied for the then larger Naivasha Constituency by-election after the death of the area MP, Paul Kihara in 2003.
He was beaten at the by-election by Kihara's widow, Jane Kihara but he proved his true worth in the highly contested 2007 General Elections when he won the seat on a KANU ticket and became a household name when he sponsored the Alcoholic Drinks Control Bill mainly because alcohol use and addiction affects millions of households across the country.
As an MP, Mututho who served as the chairman to parliamentary committee of agriculture will be remembered as the most active and knowledgeable debator besides sponsoring several Bills but what touched base with most Kenyans.
"The Mututho Laws came to save a country that was going down the drain due to addiction and I really hope it could be fully implemented because alcoholism is still a big problem," said Isaac Manoti. Manoti, a resident of Kaptembwa Estate of Nakuru Town West Sub County where drug and alcohol use is rife observed that regular police cannot ably tackle the issue of alcohol control.
According to the act, there were supposed to be authorised officers appointed for the purposes of enforcing the alcohol regulations complete with authorisation to enter premises and inspect drinks.
Mututho says although the Bill was passed into law, he was disappointed that the critical regulations that touched on quality and enforcement were not gazzetted. Mututho says the realisation of the extent of the detrimental effects of alcohol and drug use came when he travelled around the county as the Parliamentary Select Committee chairman for Agriculture.
"I was studying agriculture in Kenya and the four factor of production namely land, labour, capital and entrepreneurship and I came to a scientific conclusion that we were missing big on the latter three due to alcoholism," he said.
Related Topics