Home
/
Health & Science
Chinese to build Sh4.2b hospital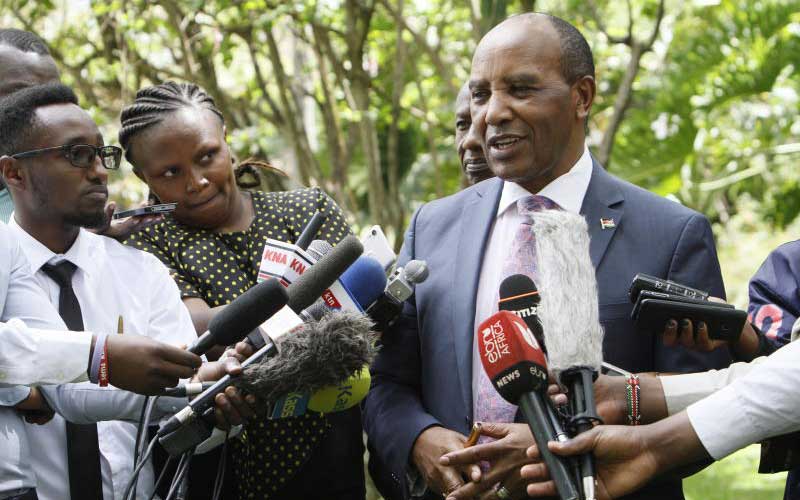 The county government has signed a Sh4.2 billion deal with a Chinese healthcare delegation that will see the construction of 400 bed capacity hospital.
The deal will also see other county health facilities among them JM Kariuki hospital and Engineer hospital upgraded.
The hospital is specifically set to provide renal health care for residents.
The agreement was signed by Prof Li Zuo and Kidney Research Kenya, led by Dr. Macharia Gakuru.
This is in line with the Governor Francis Kimemia agenda of providing accessible health service sector that is preventive, curative, responsive, efficient and affordable.
The current renal unit providing dialysis services was set up at the JM Kariuki Memorial referral hospital under the devolved County administration.
It started offering hemodialysis services on February 28, 2017, catering for patients from Laikipia, Nakuru and Nyandarua counties.
The initial session had three patients, but has since increased to 22 patients.
"This agreement is a follow-up of the meeting we had in China last July in which we committed to invite potential investors to put up investments in our County's health system," said Governor Kimemia.
The parties also explored a training program in renal services; standardization of renal treatment, diagnostics and procedures; alongside physical investments in health equipment and facilities.
Investment and upgrading opportunities were also considered for the Engineer County Hospital.
Prof Zou, who has been involved in renal medicine and research for the last 10 years, called for investment in continuous knowledge development.
"Our intention is to create a holistic approach around renal services. We are interested in investing in knowledge, skills, physical equipment and facilities to meet the needs of the patients," he added.
Dr Gakuru, a resident of Ndaragwa living outside Kenya urged the county government to invest in research and development in health, inclusive of renal diseases.
"That way, decision making for health can be informed by local data at the County level," he said.
Thanking the delegation for choosing Nyandarua as an investment destination, governor Kimemia promised to partner with it in related health services, including pharmaceutical manufacturing.
He also thanked them for their interest in expansion of renal facilities at JM Kariuki Memorial Hospital.
Related Topics