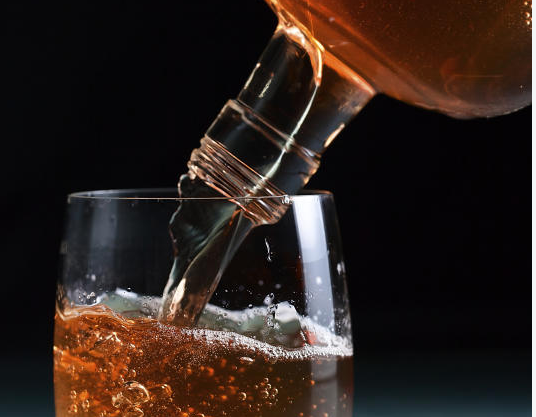 The heaviest alcohol drinking in Kenya happens on Saturday and the Ministry of Health wants the binge stopped. A report by the ministry says Saturday has become the highest alcohol consumption day in Kenya followed by Friday, then Sunday. On Saturday Kenyan drinkers are on average taking more than five drinks, in excess of four on Friday and 1.2 on Sunday. The days of least drinking are Tuesday, Thursday, Wednesday and Monday in that order.
SEE ALSO: It's record 1,062 Covid-19 recoveries, two deaths for Kenya
While men drink twice as much as women on any day of the week for the girls the highest drinking is happening on Friday in excess of four drinks. Of those taking alcohol, 12 per cent, a number the ministry says is alarming are Heavy Episodic Drinkers or (HED). HED is defined as consumption of 60 or more grammes of pure alcohol or six or more standard drinks on at least one single occasion per month. The study was published on Wednesday, November 7 by the Division of Non-Communicable Diseases (NCD) of the health ministry. It appears in the scientific journal,
BMC Public Health
. The highest number of hard drinkers are young males aged 18–29 and most likely are married or cohabiting.
SEE ALSO: 699 test positive for Covid-19, pushing tally to over 25,000
"Married respondents were most likely to report recent drinking and HED, whereas those that were single reported a higher number of average drinks per sitting." However, separated individuals, the report says are drinking three times more than their married counterparts. The authors led by the deputy head of the NCD division at the ministry Dr Gladwell Gathecha, say high HED is a health risk and must be stopped. "Approximately 16 per cent of respondents reported cessation of alcohol use due to health reasons," say the authors. The study was a national representative survey of 4,203 adults aged 18–69 years. Initially it was investigating the factors contributing to the increase of non-communicable diseases in the country. The team also involved experts from the Kenya Medical Research Institute, Yale University, US, and the Nairobi-based African Population and Health Research Centre. This study shows that most Kenyans consume alcohol during the weekends. "This could be attributed to a culture that supports social activities associated with alcohol and peer pressure."
SEE ALSO: What is contributing to Kenya's ballooning Covid-19 deaths
But it also attributed the heavy weekend drinking to the longer drinking hours allowed by the law.
Deter weekend drinking
By restricting drinking hours on weekdays, the health experts suggest this may have turned weekends into the current drinking orgies. They now want policy makers to enact laws that deter weekend drinking including limiting hours and outlawing alcohol advertising. The ministry says although alcohol advertising is prohibited in the Alcohol Drinks Control Act, the law does not go far enough. "The provisions of this law are, however, weak and amendments are required to make it comprehensive," says the study. With more than one third of heavy episodic drinking occurring among youth, the ministry suggests tough alcohol restriction laws be put in place. The Kenya National Strategy for the Prevention and Control of Non-Communicable Diseases 2015-2020 promised to reduce harmful alcohol consumption by 10 per cent by 2020. "But we do not have the money to implement the strategy," says the ministry in the new study. Of the hard drinking young men the report says nearly two thirds are using unregulated home-brewed beers or wines. Unrecorded alcohol users made up 19 per cent of all alcohol consumers, and the majority of those reporting HED. Nearly half of these hard drinkers, the report says were likely to have a primary school education or less. But the survey also found people in the private sector and the self employed were likely to drink harder than civil servants. "Non-government employees and the self-employed demonstrated the highest prevalence of HED, at 37.7 per cent and 19.3 per cent, " says the study. -
www.rocketscience.co.ke