Home
/
Health & Science
Nakuru hospital where services are under-utilized
Health & ScienceBy Caroline Chebet | Fri,Apr 13 2018 08:16:16 UTC | 2 min read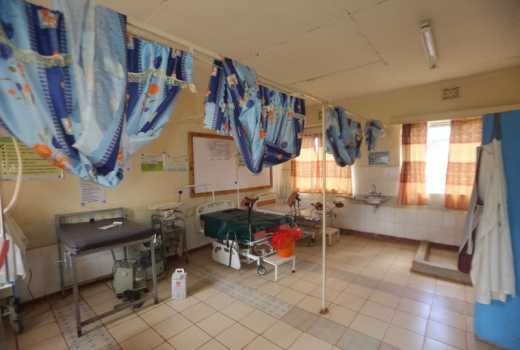 Despite being a sub-county facility meant to offer laboratory and maternity services, Kabazi Hospital has remained under-utilised.
There is barely any activity at the hospital meant to serve more than 5,000 residents, and patients are travelling far from their homes in search of healthcare.
"The residents here travel to Bahati Sub-County Hospital, which has the same status as this hospital. Nobody here attends to them and even accessing drugs is a challenge," said Ibrahim Kamatu, a resident.
According to residents, the hospital, which has a 20-bed, state-of-the-art maternity wing among other facilities, has been turned into a white elephant because of mismanagement.
"There has been mismanagement and patients are now travelling far in search of health services despite having a fully-fledged hospital here," said Daniel Njenga.
"Not that women don't give birth here, but few want to risk their lives. The maternity wing remains closed despite having expensive machines. Some mothers even prefer home births," Mr Njenga said.
According to one of the workers, the hospital once served many residents but over the years, numbers have dwindled.
"Two years ago, we used to serve up to 200 patients daily but currently we attend to at most 20 patients," said Cecilia Mwangi, a worker.
"Mismanagement is the major cause because people prefer seeking medical services in other hospitals like Bahati Sub-County," she added.
Delayed payments
Workers said mismanagement had also led to delayed payments, leading to frequent work boycotts.
"We have not been paid for the last two months and we don't know who to run to as our issues continue to be ignored," said Esther Wairimu.
But hospital administrator Edward Omondi said everything was running smoothly.
"Everything is well; the hospital is fully operational and everyone is at work," Dr Omondi told The Standard.
He added that there was no shortage of staff.
Area MCA Peter Mbae called for an overhaul of the hospital's board in order to address the concerns.
"The hospital does not even have a nurse in charge yet the administrator is claiming that there is no shortage of staff. The board is in office illegally after its term expired. It should be disbanded," Mr Mbae said.
County Director of Medical Services Solomon Sirma said he had noted residents' concerns and promised to visit the hospital to assess the situation.
Related Topics