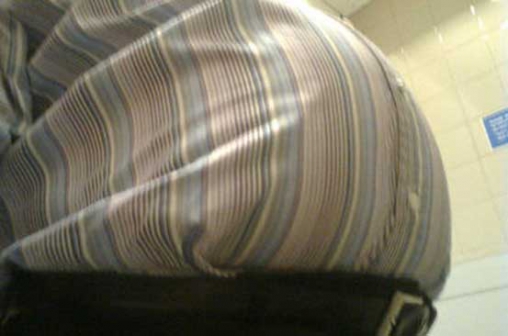 A big belly and waist could be a source of pride for most men, and some women, but medical experts warn it's a pot of danger.
Research by School of Public Health and other global institutions now supports the premise that abdominal fat could expose you to diabetes, heart disease and some cancers as it deeply sits around vital internal organs.
Dr Eric Njenga says the belly fat, also known as visceral fat, is located inside the abdominal cavity, packed between organs such as the stomach, liver, kidneys and intestines.
"This position affects the utilisation of insulin by the body hence can lead to development of Type 2 diabetes, high blood pressure and some forms of cancer," said Dr Njenga who works as an instructor at Aga Khan University Hospital in Nairobi.
"Insulin has to be produced in higher quantities to achieve the same level of sugar control that leads to depletion of beta cells in the pancreas necessary for insulin production," he added.
Why are men more likely to have pot-bellies than women?
Njenga said there is a scientific explanation to the condition.
"Men are more likely to have fat stored in the abdomen due to sex hormone differences with testosterone being the predominant hormone in males favouring the deposition of the visceral fat compared to women where predominantly oestrogen favours deposition of fat in the buttocks, thighs, and hips," he told The Standard on Saturday.
However, he noted that this may change for women as they approach menopause and the reduction in the oestrogen leads to more fat accumulation to the abdomen.
Researchers at the Harvard School of Public Health found out that people with this so-called spare-tyre are prone to diabetes, heart disease and some cancers because they had central obesity which is defined as a waist-to-hip ratio of greater than 1.0 for men or greater than 0.9 for women.
According to Njenga, a waist circumference of more than 102cm in men and more than 88cm in women makes one prone to diabetes.
According to the 2014 Kenya Demographic Health Survey, Kenya is facing an epidemiological transition arising from an increase in non-communicable diseases like diabetes, obesity, cancer and other conditions associated with urbanisation and modern, less active lifestyles.
Njenga estimates that two out of every three persons with diabetes in Kenya are undiagnosed.
He says early detection is key for better treatment and management of the disease.
Intervention
A stroke, heart attack and heart failure are other life threatening complications in such individuals unless an intervention is made early enough, he warned.
That cancer could be in the offing, is another reason to trim down your waist.
"This fat is also quite strongly related to development of obesity-related cancers with a threefold greater risk of developing cancers of the esophagus, pancreas, colon and rectum, kidney, thyroid, and gallbladder," added Njenga.
Does sugar trigger diabetes?
He explains that sugar contributes to excess calories that eventually lead to development of type two diabetes.
Sugar also leads to a rapid elevation of blood sugar levels due to its high absorption in diabetics who are on treatment thus presenting a challenge to diabetes management, he added.
To get rid of abdominal fat, Njenga advises a change of lifestyle beginning with modification of diet and adopting an exercise regime.
"Adopt a balanced diet and meeting the minimum recommended time of 30 minutes a day of exercise which should involve a combination of heart conditioning tasks like jogging or brisk walking with resistance training such as lifting weights, running sprints," he said adding this was necessary for a greater impact of accelerated fat loss in the individual.
Simple lifestyle interventions like diet and exercise, Njenga advised, can help reduce belly fat in about one out of every two people at risk of getting diabetes.
For persons with diabetes, he advises that appropriate management be adhered to as guided by their doctor to reduce the ten-year risk of developing adverse cardiovascular conditions such as stroke or heart attack.
"Diet should be rich in fruits and vegetables with a reduction in intake of foods rich in cholesterol such as red meat or fried foods such as chips and chicken. Ideally each plate serving should have half the portion consisting of vegetables, quarter portion of carbohydrates and quarter portion protein," he said.