Home
/
Health & Science
Study: Men's self-image puts them at risk of Aids
Health & ScienceBy Reuters | Thu,Dec 10 2015 10:41:05 UTC | 2 min read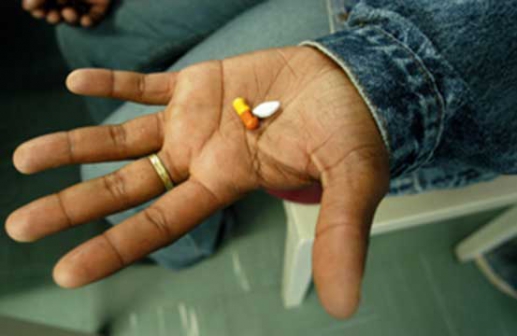 The self-image men have as strong, sexually active risk-takers means they are more likely to die from HIV and Aids than women, experts said Wednesday.
The experts called for more HIV workplace testing to reach men and greater efforts to change gender norms.
Although six out of 10 Africans with HIV are women, men are 25 per cent more likely to die from the disease, according to research by the Africa Centre for Health and Population Studies in South Africa, which has the world's biggest Aids epidemic.
"A lot has been achieved in the Aids response, but we will be more successful if we put greater emphasis on engaging men and boys," Dean Peacock, founding director of South African advocacy group Sonke Gender Justice, told the Thomson Reuters Foundation.
"The majority of people who don't access services are men - and that's bad for everyone."
Men are less likely to test for HIV, less likely to start or adhere to anti-retroviral therapy (ART) to manage the disease and more likely to start treatment late and die, Mr Peacock said in a paper he co-authored and presented to United Nations programme on HIV and Aids.
Men will soon make up almost 70 per cent of Aids-related deaths in some high-prevalence countries, the paper said, even though rates of HIV infection among women aged 15 to 24 are twice as high as those of men the same age.
Women are more vulnerable to HIV and Aids because their lower social status, poverty and violence often mean they cannot choose whether to have sex or use protection.
As a result, health services have focused heavily on ensuring women get tested, usually when they are pregnant, and take ARTs to prevent transmission of the virus to their babies.
"Men are socialised to see health-seeking as a sign of weakness," Mr Peacock said. "Many men feel they can only access health services when something is broken or falling off."
To end the HIV pandemic, there needs to be a greater focus on testing and treating men, Peacock said, by offering male-friendly services in the workplace or opening on weekends with male staff.
Related Topics