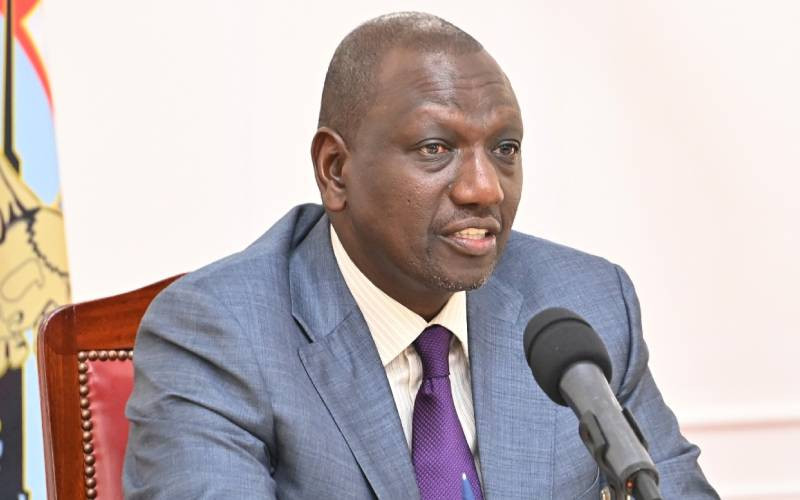 Thirteen days since William Ruto was declared PORK, many are still struggling to figure out what stuff he is made of.
Certainly, there was little to glean from his Cabinet picks other than that he went out of his way to reward loyalty. What stood out too is that President Ruto is keen to delegate, a good attribute according to management gurus: Only sure-footed bosses delegate.
Anything short of an economic miracle like the one in Brazil in the 2000s championed by President Luiz Inacio Lula da Silva or the famed Asian tigers in the 1970s/80s and he will be dead and buried by the time the next elections come around in 2027.
The journey to Kenya's nirvana is hindered by a host of psychosocial factors which Dr Ruto will have to confront to move the agenda forward especially because less than half of the voters (combine those who voted for Raila Odinga and those who didn't turn up to vote) were sold out to the idea of bottom-up economic model.
Additionally, the national malaise of cynicism, anything goes, jealousy, laisse faire attitude, contrived outrage, greed, corruption stand in his quest to deliver the Kenya we ought to have. What to do? Many observers have pegged President Mwai Kibaki's rapid turn-around of the economy after assuming office in 2003 to his clarion call of "tufanye kazi, tulipe ushuru".
Perhaps not so deliberate, but any other way one looks at it, President Kibaki's was a case of social engineering. He exhorted the people to work hard. By 2004/05 the people were convinced that hard work pays. To succeed, Dr Ruto will have to incite social change, somehow.
"Culture eats strategy for lunch", goes the common pep talk in corporate excursions.
So, unless the culture is right, the strategy will fail. In the same way, I suppose, if the national strategy is not accompanied by a shift in the mindset, it all amounts to naught.
Put it another way. For President Ruto to succeed especially with his economic model, it is not so much about the bolts and the nuts as about the software (mindset). And there are levels to consider when tackling the question of the Kenyan culture: At the governance level and the individual/personal level.
Sometimes the two levels are intertwined, but ultimately, they are related. Kenya's case is queer because of years of resistance to colonial rule.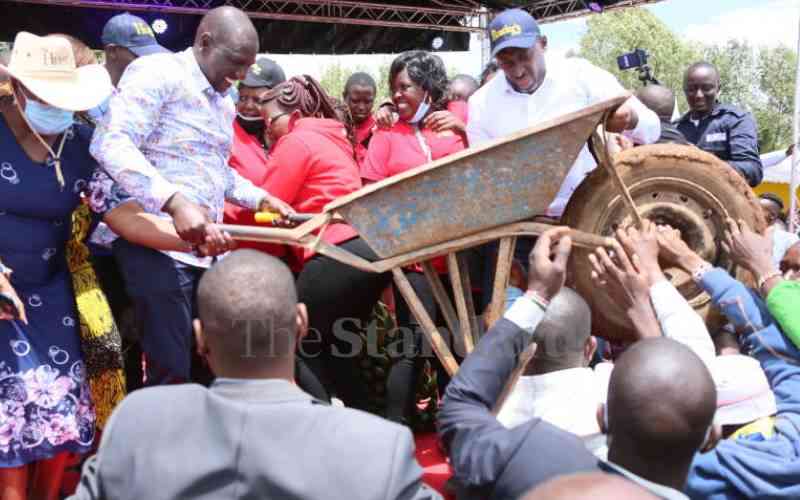 Government to most people is just there, a "thing" someone else's problem, "a coiled mass of interests harnessed by a partial bureaucracy towards the wishes of the dominant political thread" as historian Charles Hornsby writes in Kenya: A history since independence. To most Kenyans, government is not to be embraced, but to be fought because "it" acts counter to their interests.
What is the Kenyan culture? What defines us in the same way we speak of Chinese culture; Mexican culture or English culture or Arab culture?
To answer that, I will ask another question: Why don't Kenyans feel outraged when government officials steal funds meant to build a hospital or a school? Is it because many don't consider themselves shareholders of GoK Inc that they hardly are disdainful of those who steal or misuse them?
Henry Kissinger, former US Secretary of State, alludes to the need for social-engineering to drive reforms. In his new book Leadership-Six studies in world strategy, he says about Lee Kuan Yew, the transformative leader of Singapore: Mr Lee succeeded in knitting together a cohesive Singaporean society and made them appreciate the perils they faced together and the promise of sticking together to address the problems. Obviously, unity of purpose is different from homogeneity or individualism.
For Lee, "excellence meant more than individual performance."
Sociologist Geert Hofstede writes that in individualistic cultures "members tend to be concerned with personal achievement as opposed to "collectivistic" cultures "where one is first and foremost a part of the bigger and are therefore concerned with the welfare of the bigger group than about individual welfare."
Lee saw the perils of individualism and therefore propagated "shared success". This was akin to killing two birds using one stone because "a sense of shared success, could help to knit his society together."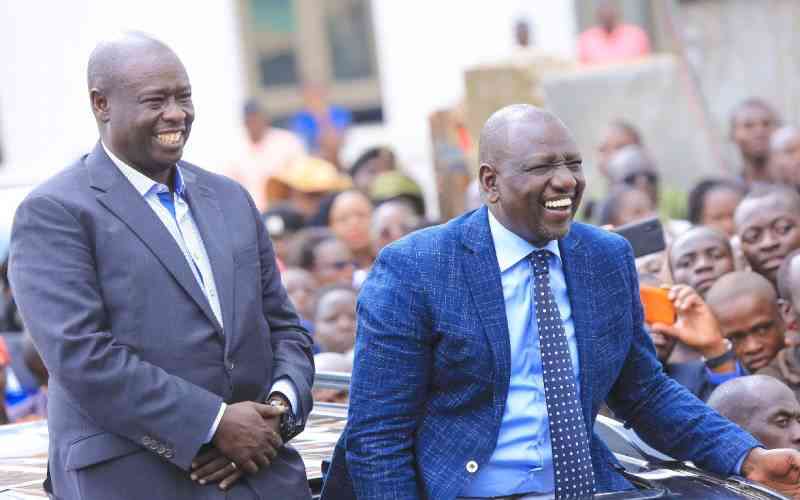 So again, what is Kenyan culture? Collectivism or individualism? At the governance level, President Ruto will have to cut down and uproot the political culture and the bureaucratic network so often blamed for breeding corruption and bad governance.
In the civil service, he needs to promote a culture of service, change and innovation and adapting to the new digital world. But then, culture change takes long. Perhaps the president's entire two terms, but he ought to start nevertheless.
-Mr Kipkemboi is Partnerships and Special Projects Editor, Standard Group
Related Topics