Home
/
Health & Science
The politics of jabs: Current doses are from 'Italy, not India'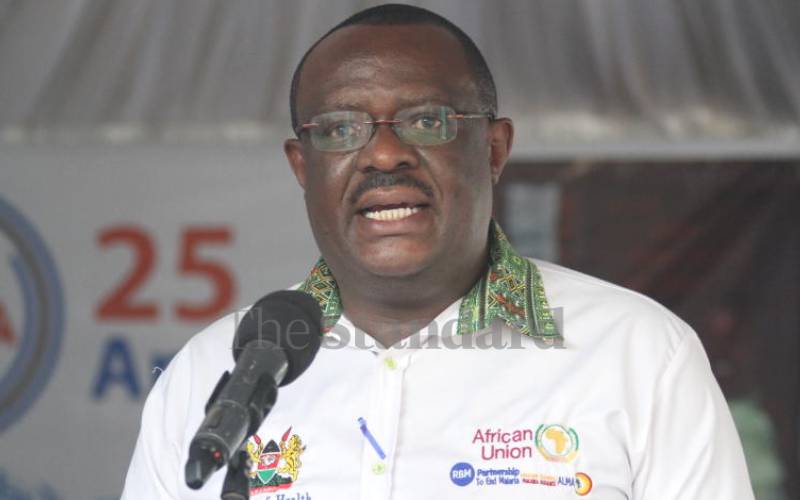 The Ministry of Health has dismissed claims that the 358,700 doses of Oxford-AstraZeneca vaccines received on Monday night were manufactured in India.
Dr Willis Akhwale, the chair of the Covid-19 Vaccine Development Taskforce, told The Standard that the vaccines were manufactured in Italy and were approved for use by the European Medical Agency.
"We have seen information on social media that the vaccines we received were from India, and that the EU has not recognised them," said Dr Akhwale. "This is a lie, because what we have was manufactured in Italy."
Dr Akhwale added that "what is in dispute is the Indian Covishield, which was not authorised for use by the European Medical Agency" and that approval of the vaccine is being handled diplomatically by the European Union and the African Union.
"Though the issue is being addressed diplomatically, the authorisation process is ongoing, and at an advanced stage," Dr Akhwale said.
He further dismissed claims that the vaccines have a short shelf life and might expire before being administered to people.
However, the vaccines donated by Denmark will expire at the end of July and distribution was rolled out by the ministry yesterday.
Dr Akhwale fears that doubts against the vaccines might affect the vaccination programme aimed at creating herd immunity.
Previously, Kenya, among other African countries, got supplies of AstraZeneca jab from India, under the Covax facility, but surging Covid-19 cases saw exports halted affecting the rollout programme in the country.
Kenyan received 1.02 million doses of the vaccine through the Covax facility and additional 100,000 doses as a donation from India.
Related Topics