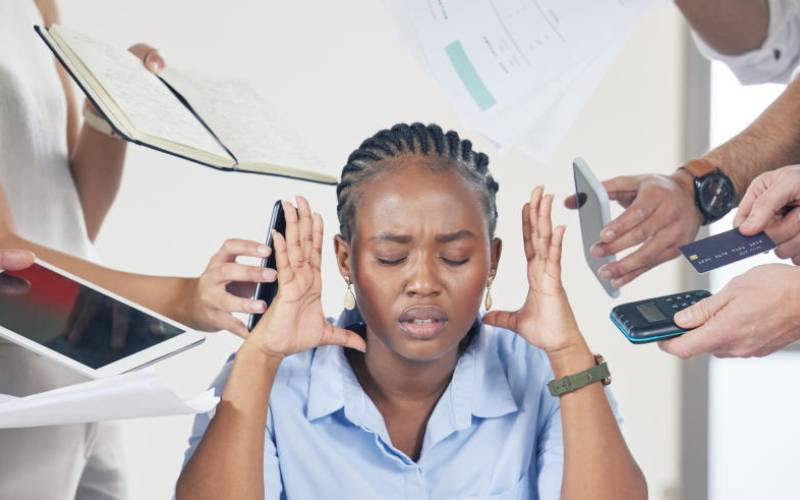 We often get involved in a number of activities without realising how they affect us, either positively or negatively.
One should always be aware of what one is getting involved in so as not to become exhausted and eventually feel burdened. We should then work to change or improve our choices.
Here are some of our daily activities that drain our energy:
Holding on to the past
Many of us, myself included, tend to hold on to the past, thinking that everything that happened will change in the future, but unfortunately, it won't, so we let it control how we live our lives.
The past will always be the past, so there is no need to keep focusing on it as it will drain your energy and leave you frustrated and overthinking.
You should learn to let go of not only things but also people who have hurt you and move on happily, concentrating on the future and what it has to offer.
Being negative
Being constantly negative and not seeing the good in things is not flattering to anyone. Always being a pessimist will not only drain your energy but also that of those around you, be it your family, friends or even work colleagues.
Focusing on the good in every little thing will do wonders for you as you will always feel enthusiastic and energetic.
Poor sleeping patterns
When it comes to sleep, sleeping too much or not enough will affect your energy levels and the way you communicate and work with people.
For example, if you do not sleep properly, you will feel tired and will not be able to work effectively as your energy levels and communication skills will be low.
People should understand that sleeping too much does not increase energy but instead makes you feel weak, lazy and lacking the energy to carry out your daily activities.
Proper sleep patterns should be established to ensure good energy levels throughout the day.
Poor eating habits
When you eat foods rich in fats and sugars, you do not know what is in store for you. It takes a lot of energy to break them down for digestion and absorption into the system.
A balanced and healthy diet should be formulated to provide the necessary energy, not take it away.
Unhealthy attachments
This will eventually drain your energy and leave you feeling frustrated.
No man is an island, as we all know, but no one should be a victim of an unhealthy relationship, be it with family, work, friends or partners. If you always put yourself first, you will avoid being used, over-committed or feeling the burden of not being enough.
You should surround yourself with great people who have a positive influence on you. Having boundaries will also help you to work on yourself, which will allow you to feel re-energised and brand new.
Overthinking
This has now become a habit that everyone is part of and finds it so hard to let go of. Overthinking things that you have already gone through and made a decision about is not only a waste of time, it is also stressful and overwhelming.
It never leads to a good solution, as it complicates the matter further and drains your energy, which is not good for your health.
One should always focus on the main point and avoid overthinking things as this makes things more difficult.
Worrying About What People Think About You
People will always have a say in how you live your life, be it good or bad, but if you keep thinking about what they say then you have a problem that needs fixing.
I know that what you think they say or what they actually say will hurt you to the bone, but keeping it in mind will break you further.
Spending time thinking about what they like or don't like about you is a complete waste of time and energy because it will drain you. You should accept everything and just live your life, this will ensure a happier and more energetic lifestyle.
Identifying these habits and finding an appropriate way to work on them can help you solve many problems in your life.
Breaking the chain of energy-draining habits can help one to be more productive, healthier and improve their overall wellbeing.
Related Topics