Home
/
Yes, sex, babies need to be planned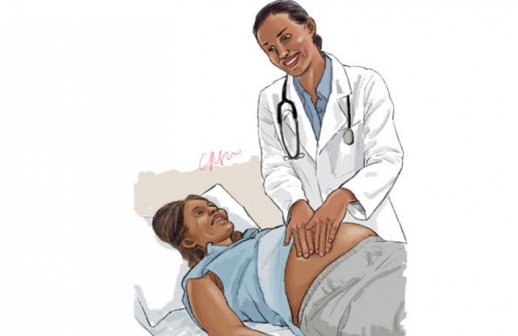 We are now out of the festive season, and well into the New Year. Life is slowly kicking back into scheduled activities, and the daily grind will soon reach a crescendo. Don't allow events to run their course just by default, especially in matters of your reproductive health. It pays to have a plan in place.
Your reproductive health plans should cater both for routine health checks and potential emergent situations. Routine health checks include screening tests for cancers and other chronic conditions. Based on your age and individual characteristics, you need to enter dates into your calendar when specific health checks need to be updated. Your doctor can easily guide you on screening intervals, or you could look these up in easily accessible women's health information portals.
What about emergency situations that can crop up without notice? Well, you need to have thought out well in advance on how to react to such situations. That means having some sort of medical insurance in place, or some emergency health funds stacked up for such eventualities.
Plan well in advance where you want to seek emergency health care, and possibly also pre-select your preferred clinicians. That way, you'll not end up in a godforsaken healthcare facility, with hardly any competent physicians to deal with your emergency.
If thinking about having a baby this year, factor this too into your calendar of key events. A planned pregnancy has many advantages. Forward planning gives you a chance to optimize your health prior to conceiving. You will also be able to factor in all the antenatal appointments well in advance to fit into your other activities.
A pregnancy app can help with planning, you'll find many that are freely available. Assuming you readily conceive when you want, and the pregnancy remains uncomplicated, you can plan everything to the last detail. No surprises then about delivery dates, maternity leave and all other associated chores.
Don't isolate reproductive health from other health matters. You need an integrated plan that caters for your health in a holistic manner. General preventative measures like watching your weight, keeping physically active, and eating right will maintain your health in a steady state. Plan on limiting your indulgences, that means less drinking and not smoking. Well planned and seemingly simple measures will go a long way in keeping you healthy.
Well-laid plans can be just that, unless you make conscious efforts to actualize your plans. If the date for your screening tests comes along, go ahead and get the tests done. Making up excuses to postpone or avoid doing the tests altogether equates to having wasted your time with all the planning.
You could as well have waited for the disease to come along, and contend with the poorer outcomes. A personal reproductive health strategy, planned this early in the year, is a sure way of optimizing your health.
Related Topics