Esther Muchene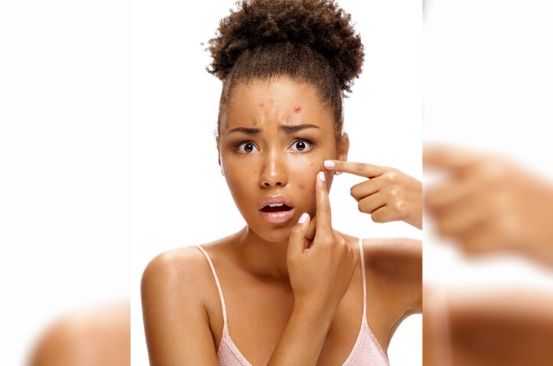 First of all, congratulations for successfully soldiering through your acne phase. Unless you have experienced it, it may be hard to relate how acne and the scars left behind can impact negatively on your self-esteem.
Now all that's left to do is to get rid of the scars they have left behind. You've already gone through the toughest part and the great news is that you're probably 90 percent done.
There are a variety of ways to treat the scars whether you're at the post acne stage or still dealing with active breakouts.
Get into a good skin care routine
Some scars and hyperpigmentation spots don't need anything complicated to clear them. In fact, I've come across testimonies of people who experienced more skin irritation from chemicals and lotions that promised to clear their skin. You can try deal with it by having a consistent skin care routine where you have products like black soap, good moisturizers and cleansers and just being careful of what makeup products you use. As you do this, never forget your sunscreen.
Look for niacinamide
Another option is to find products with niacinamide as the active ingredient. It's a form of vitamin B that is effective in treating hyperpigmentation and scarring for a more even skin tone. The concentration of this vitamin varies depending on the product you buy, but all in all, it could work for you.
Try LED therapy
Technology these days never ceases to amaze. Now you can go for light treatments that use blue and red light to target those trouble areas on your skin. You can also buy the at home kit that comes with a set of instructions and probably a serum as part of the kit. The light helps your skin generate new cells, increases collagen production, ease inflammation and so many other benefits.
Chemical peels
This sounds scary but it's actually more beneficial than you think. It uses acids like salicylic acid and glycolic acid to peel away the damaged layers of your skin for a fresh, new, brighter look. Most people prefer to get a treatment at a professional clinic but you can also buy an at home kit. You first have to get recommendations from your dermatologist though.
Laser treatment
This also eliminates your old skin cells to give way for regeneration. It involves a number of treatments depending on the severity of the scarring. These laser treatment sessions really work but they're mostly good for post acne rather than active acne.
Micro needling
The procedure uses tiny needles on a roller or on a pen to punch small holes on your skin. This process promotes formation of brand-new cells, it fades hyperpigmentation and it also boosts collagen production. It's better to get it done professionally but you can also decide to do it at home.
With acne scar treatment, it's not a one size fits all situation. Everyone is different and something that worked for someone else might not necessarily be your solution, especially for those treatments that involve chemicals. But generally, you need patience and understanding of the fact that your skin might not be 100% spotless after these treatments.