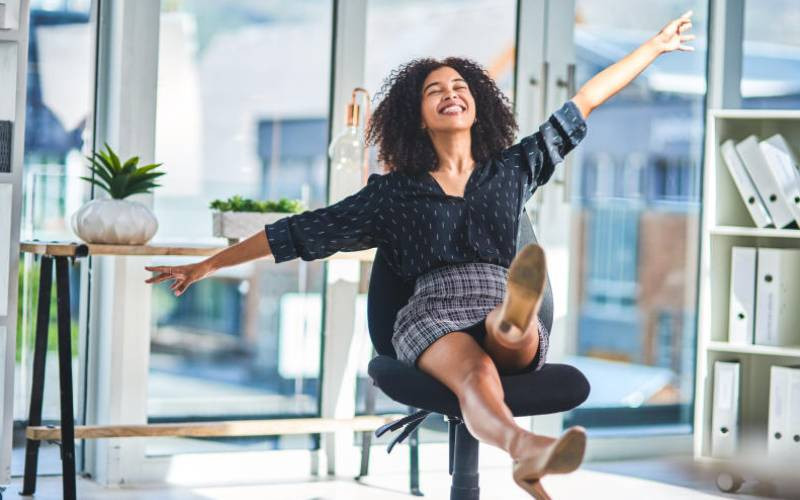 In this age of self-love, people are being encouraged to put themselves first. And truth be told this movement has been very helpful because it's all about healing, loving the things you deem as flaws and being your biggest cheerleader.
For sure, more people in the world could use some self-love when there are many struggling with issues like body dysmorphia and other mental health problems.
But annoyingly, the biggest challenge with self-love is that it has been contaminated by a counterfeit version of itself which is, self-centeredness. Although these two are as far removed as day and night, sometimes it can be hard to tell them apart.
To avoid mixing the two, you need to know the differences. And, if you realize that you have been loving yourself a bit too selfishly, it is time to change. Read on:
Self-love is humble
The foundation of true self-love is humility. It teaches you how to appreciate yourself in a healthy way and also has love for other people.
Self-centeredness however is proud. You will still be able to celebrate yourself which is what self-love is but in an egotistical way. In short, if you ever think that you're better than everyone else that is not self-love.
Self-centeredness easily crumbles
A humble and genuine heart will always have more benefits than shallowness. And since self-obsession is built on a shallow foundation of vanity, it's never quite able to last.
You will know the difference because anyone who has true self-love will be able to handle criticism in a healthier way, unlike someone who leads with their ego.
Self-love leads to growth
If you have a healthy perspective on life, you start to crave growth even when it's difficult. Self-love helps with that process as you gradually see positive results.
Self-centeredness leads to a completely different outcome. You might be able to make many friends or even have a lot of money but, there will never be any growth in you as an individual.
Self-centeredness destroys relationships
Maintaining relationships isn't always an easy process. There are times when you need to sacrifice your own joy and comfort for the people you love.
Self-love helps you build and maintain healthy relationships because it gives you a balance of inner and outer love. It also separates you from people who want to take advantage of you.
When it comes to self-seeking, you end up having this selfish attitude which slowly pushes people who care about you away. It becomes dreadful to hang out with you because all you care about is yourself.
Self-love heals you
The main benefit of self-love is deep healing. If you don't know how to value yourself you will attract the wrong people in your life along with other mental and emotional issues.
So as you start the journey of self-love, you forgive yourself, you learn how to set boundaries, you know how to break toxic patterns and actually restore true happiness in your life.
But when you're self-absorbed, you sink deeper into your own warped reality. So, instead of healing, you move towards more sadness and depression.
Related Topics