Home
/
Relationships
Five rules to navigate the online dating space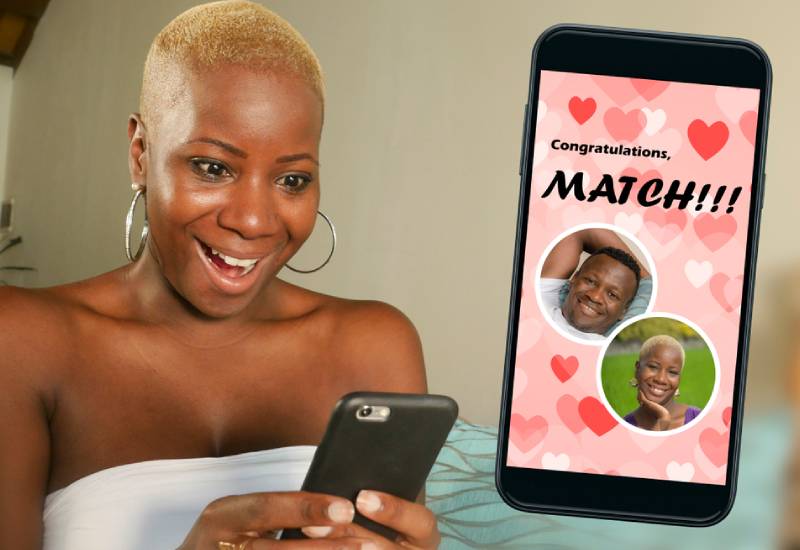 Finding true love in this day and age is an extreme sport. On the other hand, finding true love online is like looking for a needle in a hay stack.
But, with more and more singles using dating apps and services more than ever, if you play the game right you might win the ultimate prize, love.
I mean, we all know of at least one person who met their spouse on a dating app and are now happily married, nesting away in their family home far away from modern day distractions.
And yes, that could be you too.
If your dating skills are on point you pretty much have half the work cut out for you. All you need now is a convincing profile and time to swipe left.
Here are some ground rules you should use to navigate this vast dating space:
Don't waste time
If you have been in a relationship before you know which cues to observe if someone truly likes you. Therefore, if someone you have been chatting with takes too long to respond or they do not, take that as a sign and move on.
If the conversation has been flowing and you have exchanged numbers but they are yet to make the next step of asking you on a date, look for other connections.
When someone truly wants to be with you, they will show it through their actions and it will be pretty much obvious.
Pay for quality
Unless you want a casual fling, stop wasting your time on free dating sites that are full of jokers and scam artists.
Determined people looking for love will pay to get properly matched with serious potential lifetime partners who are there genuinely looking for love too without the silly games that can get your heart broken or even worse, conned.
Create a bomb profile
As much as you want to create a lasting impression that will get your profile clicks and interest, you cannot please everyone.
With that in mind, let your profile focus more on you. Who you are, what you enjoy and what you are looking for in a partner.
Watch your tone and revise the description to ensure it has some humor, wit and enough sarcasm to sum up your life in a nutshell.
Get snapping
You stand a much better chance of finding love when you post a photo of yourself. The same way you want to see how the other person looks like before you bother engaging; the same case applies for you.
Don't be tempted to use an old photo because it will work against you especially if you look different. Use natural lighting to your advantage, put on some good clothes, makeup and have a friend take a few good photos of you in your favorite restaurant or while doing something you enjoy.
Observe safety
It's easy to get excited but don't let it get to your head. Not everyone in these dating sites can be trusted no matter how well they present themselves.
Until you are very sure, never give out your personal number or information to anyone you meet online. Have conversations via the dating sites and when the opportunity to meet presents itself do so in public and have a friend close by just in case.
Related Topics