Home
/
Relationships
Has the relationship just lost its spark or it's over?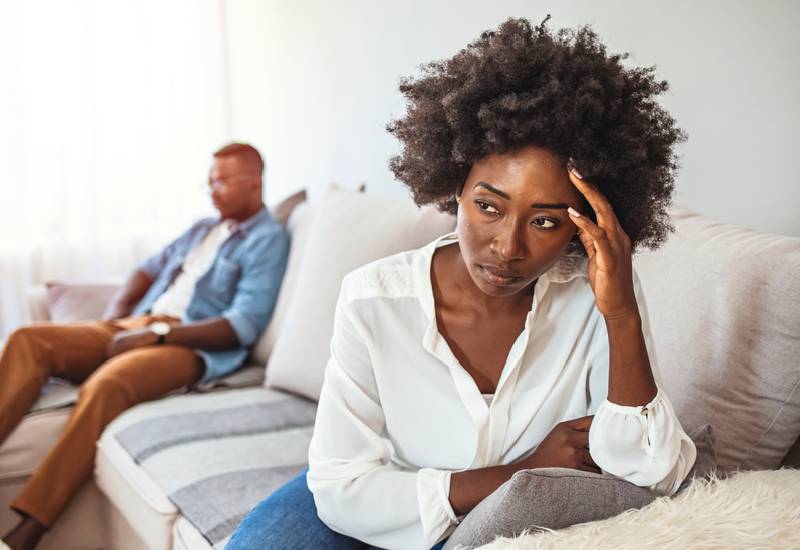 Sometimes you both know it's over. But much more often one of you will start feeling unhappy long before the other notices what's happening. Perhaps that's you, maybe without even realising it? Like have people started chatting you up again?
When you truly love your partner, no one ever asks you out, because your body language tells everyone you're committed. But it works both ways, so people start showing an interest in you again when you're feeling discontented.
And yet, even when they're unhappy, people rarely just walk out. Usually they rub along, maybe for years, until some sort of crisis brings everything to a head.
Relationships like that often fade into nothingness. Not truly awful, but no joy either. Add a hint of emotional abuse, and life becomes miserable. No-one should be in a relationship that doesn't feel good each and every day. So why don't unhappy partners just leave?
It's because leaving isn't usually a single dramatic event, like in the movies. It's a process. And if you don't start the process, then you'll never leave. Exactly like how people rarely just suddenly quit their job. It's much more likely they've been planning to go for some time.
So if life with your partner is gradually becoming unbearable, what should you do? The best approach is to secretly start the process of leaving. Quietly start organising your finances, finding a better job, looking for somewhere to live, making new friends, and networking, whatever it takes.
But even while you're preparing to leave, do all you can to improve things with your partner. Because working on the relationship while also preparing to leave creates a win-win. You feel more confident, problems start getting resolved, and there's hope for the future.
So as long as the fundamentals are sound, it's never too late to start putting things right. But how can you avoid getting into trouble in the first place?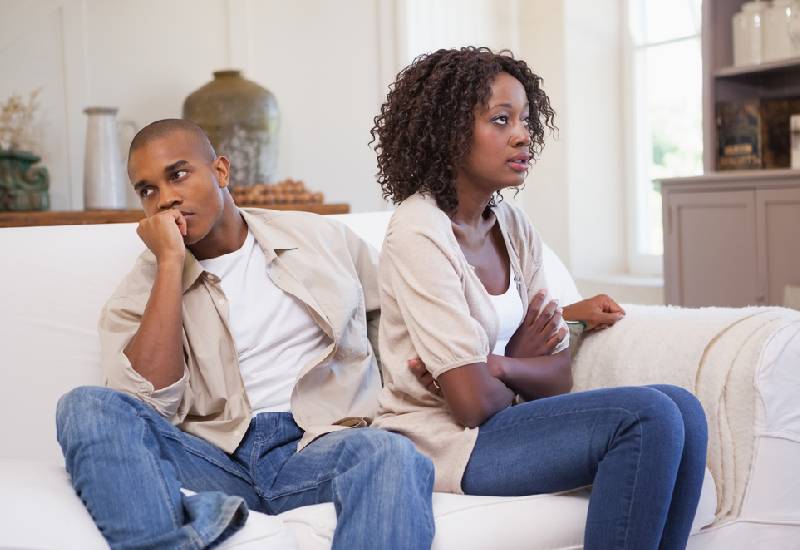 How marriages get into trouble
Marriages get into trouble for lots of reasons, and it's tempting to think that some sort of 'growing apart' happens in every relationship. But that's not true.
Take a quick survey and help us improve our website
Take a survey
OK, the excitement of falling in love doesn't last more than a year or two. And some of us find it easier to stay bonded than others.
But the best relationships continuously improve: you're kind, committed, and supportive. You have intimacy, companionship and comfort, someone to spend time with, confide in, have fun with, rely on and trust.
Or maybe not.
Perhaps intimacy has faded away. Or your conversations are friendly enough, but you don't feel understood. So you can't talk to your partner about things that are important to you.
Maybe your careers have taken you in different directions, or there's been a breakdown in trust, perhaps as a result of infidelity. Even the number of times you move house can make a difference.
But it's a breakdown in communication that's the commonest cause. A simple misunderstanding starts one of you withdrawing, and slowly the walls build up between you.
Can you stop the train from derailing?
Well, the first step is to share your feelings more with your partner. And that'll go better if you use 'I' statements like 'I feel something's missing', rather than 'you' statements like 'You don't talk to me'. 'You' statements feel like an attack, while 'I' statements invite empathy.
You also need to develop your own independent interests, and to be responsible for your own happiness. It's a myth that you have to do everything together.
And if you want to be truly happy together, don't accept anything less than complete openness and honesty. In everything. Your money, how you spend your time, your friends, your phone calls and messages.
But often, however well a relationship starts off, that honesty gradually tails off. Why's that?
Well, one thing's for sure. We'll all lie if we're pushed. So even though you know there's something you should be telling your partner maybe that just feels too difficult. And so you keep quiet. Or tell a lie. Why's that?
Usually it's because you give each other a hard time, getting angry or judgemental over the smallest things. Attacking one another's opinions. Endlessly interrupting to get the 'facts' straight. Bringing up things from the long distant past.
That's exactly the wrong thing to do if you want a really strong relationship. Instead, you should learn to be good and sympathetic listeners, over worries great and small. Building the sort of relationship where you can both talk about anything.
Until one day you realize you have something very precious indeed. A warmth and intimacy and commitment that is impossible any other way. And which will last forever.
Related Topics