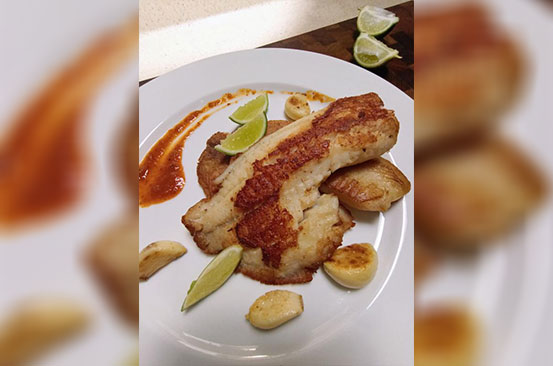 For this simple recipe, all you need is some fish fillets that are readily available at major supermarkets (for frozen fish) or at City Market or local market (for fresh fish). You can also ask your local butchery or Mama Samaki to fillet some snapper or tilapia in advance. You will need to marinate the fish and pan sear it until it is cooked. Let's do this!
What you'll need:
500g fish fillet
1 to 2 tablespoons ghee
Juice of 1 lemon
Salt to taste
1 teaspoon black pepper
READ MORE
1 teaspoon garlic ginger mince
3-4 garlic cloves
Hot sauce to serve
What to do:
1. Marinate the fish fillets with salt, pepper, garlic ginger mince, and lemon juice. Set aside for about 10 minutes to infuse the flavours.
2. In a non-stick pan over medium heat, add the ghee and pan sear the fish fillets until golden brown (about two minutes each side).
3. Once ready, serve with any of your favorite sides like ugali with kachumbari and hot sauce or just have it with a salad and you will be assured to have had a deliciously healthy meal.