#EasyRecipe: Chocolate cake
Recipes By
Chef Ali Mandhry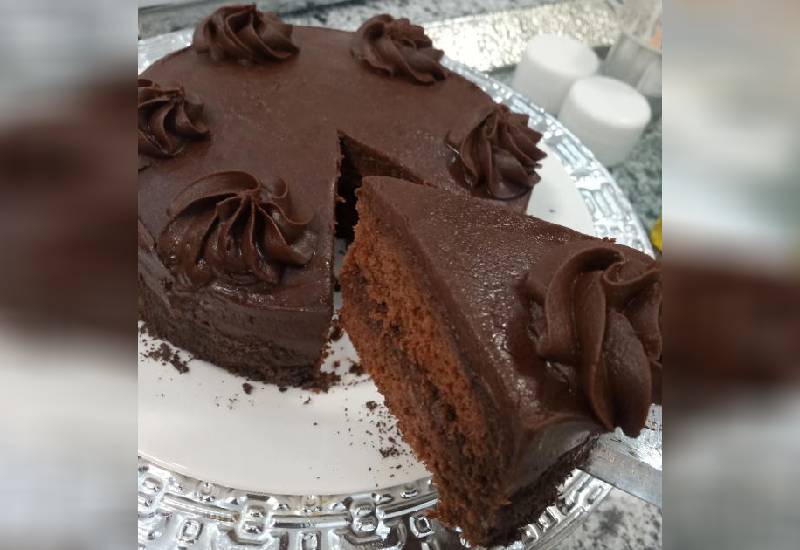 Here is the recipe for the chocolate cake that has been on my wife's list of cravings since her first trimester of pregnancy. To date, anything chocolate would be a party at home, any day, any time.
What you will need:
500g sugar
350g butter
5-6 eggs
500g flour
100g cocoa powder
4 teaspoon baking powder
1 1/2 glass milk
2 teaspoon vanilla essence
Chocolate frosting:
250g butter
400g icing sugar
60g cocoa
2 teaspoons water
What to do:
Beat the butter and sugar until fluffy. Add in the eggs one by one.
Add the vanilla essence and beat until mixture is soft.
In a separate bowl, sift the flour, cocoa and baking powder then gradually add in the flour mixture to the butter mixture little by little.
While mixing, finish up with the milk to soften the mixture.
Grease and line 8-inch tin and 6-inch tin. This makes one and a half kg cake.
Pour the batter into the tins and bake for 45mins to 1 hour at 180 degrees C.
For frosting, beat the butter and icing sugar until mixed. Add in the cocoa and the drops of water to soften while you continue to beat until mixture is well combined.
Once the cake has cooled, spread the frosting on top and fill in-between if desired. Pipe on some rosettes if you wish.