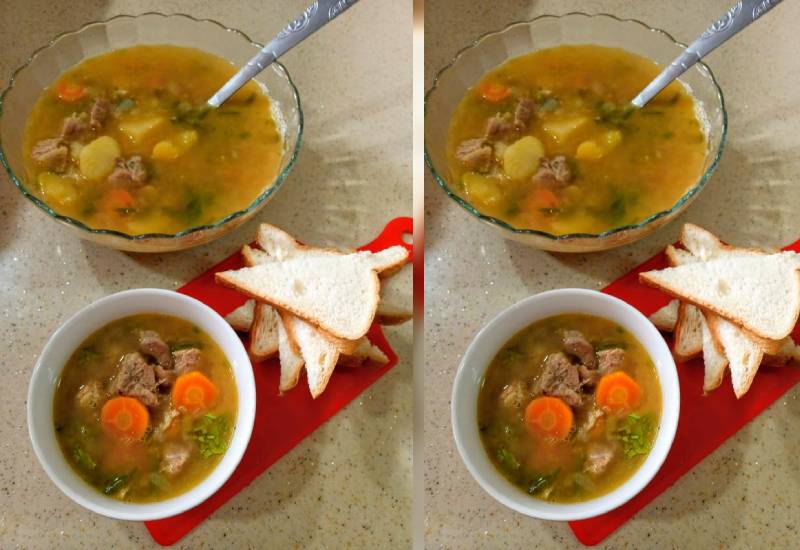 Let's fight the cold weather with a delicious beef soup or broth and 'boflo' - slices of bread. This is a delicious recipe that you can whip up at home in no time.
Be assured that the entire family will enjoy this simple treat. Let's do this!
What you will need:
500g beef
2 carrots, diced
1 onion, sliced
READ MORE
1 capsicum, cubed
1 teaspoon garlic ginger paste
1 teaspoon black pepper
2 large potatoes, cubed
1 beef bouillon cube
Salt to taste
1 teaspoon oil
1/4 cup Vinegar
What to do:
Boil the meat in 1 litre of water with some salt and black pepper. Cook until the meat is tender and then set aside with its remaining broth.
In a pot, add oil and sauté onions until soft.
Add the minced garlic ginger, capsicum and carrots. Mix well until combined. Add the potatoes and continue to mix.
Now add the beef bouillon cube and the boiled beef with it's broth. Bring to a boil until potatoes are cooked. If the liquid has reduced, add one cup of water and cook for another 10 minutes.
Adjust seasoning with salt and finally add the vinegar.
You are ready to serve it on its own or with bread or chapati.