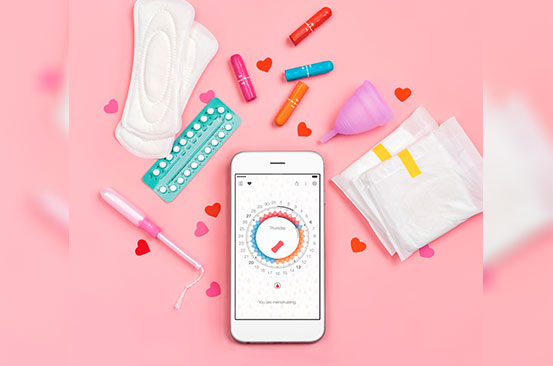 From the mail this column gets, I know many males, like Vincent Boit (who swears he's bought every Saturday paper since 2015 because he's hooked on 'Men Only') know I have your back as boys.
But we are also about women, even here, hellooo, it is called 'Eve' magazine – so at least every end month, for some time, I try to promote a woman's health issue within this space (in October, it will be all about breasts).
Well, I met a woman who's team developed an app earlier this month. She's called Rahab. And it's the sassy millennials below 30 years of age that their new app developed in Kenya called 'Flora' is aimed at.
Sexual and reproductive health has always been the biological genie that sometimes pops out of the bottle at unexpected times. Who doesn't remember that girl in primary school, mortally embarrassed because a period popped suddenly, staining not just cloth, but sullying reputation?
Last September, 14-year-old Jackie Chepng'eno committed suicide in Bomet after reportedly being humiliated and booted out of class for being a 'dirty girl' (by her female teacher) when her maiden menses took her by surprise. This period-shaming suicide episode not only attracted protests in Bomet and opprobrium from national female legislators, but drew global attention; with the story making both the UK's Guardian and the USA's Huffington Post, as people huffed and puffed about 'period shaming.'
Marion Samantha Wambui of Medbook, the menstrual tracker app developer called Flora says: "No matter how much we talk about periods, or the government gives out its free sanitary pads, we simply can't get young people to not get confused, or lose track altogether, of the issue.
We have ads playing on TV for teens, millennial women openly buying period paraphernalia in the supermarket without qualms, yet there is a lack of timing that, abuse and moral issues aside, has resulted in hundreds of thousands of teen pregnancy this year alone."
READ MORE
And it is that open-minded thinking, outside of the pad, that has resulted in the Flora app.
Rahab Wanjiru explains its concept and application to me thus: "Flora is an app we developed that is not only tailor-made to keep track of menstrual cycles in teens and young women, but also to answer all questions around sexual and reproductive health for the user.
"It is also all inclusive in the sense that the main user, whether a parent with a teenage daughter or a sassy millennial whether single or in a relationship, can be synced into the app with the child, boyfriend or husband if married."
This tracking application of Flora means young women in relationships are precisely aware of when to engage in intercourse or not (depending on use/ no use of contraception) and for mostly clueless men, exactly when your woman is having period moods.
And thus act accordingly – whether through evasion, avoidance, diplomatic engagement, being understanding or sheer stoicism – until Flora informs the man that the storm cloud has passed.
"Flora helps a boyfriend understand when his woman is on her pees," Rahab says, "and to act accordingly to maintain the peace. We designed Flora in a manner that, like other apps of this nature, suit the needs of its users; but then goes several steps further by having different experiential levels depending on the user – whether parent and teen, a young working woman about town, or a married woman ..."
Flora is also an online consultant with highly developed algorithms designed by the Medibook folks, so that she actually answers questions regarding sexuality and menses by teens, but with technology that enables 'levels' (as well as links to parents to either filter or sieve through the info they expect their teens to get).
"This is the next phase of app evolution," Rahab Wanjiru tells me "the Automated Chat Port."
"The app lets you have free consultation with one of a quartet – a gynecologist, dietician, fertility expert or psychologist," Marion says, "- depending on your unique need or what help you seek."
And what if a sassy millennial dumps/ is dumped by the partner?
Rahab adjusts her spectacles and says: "Flora works just like any other modern app in the social media world, except it is medical. If you bid him 'adieu,' or he otherwise leaves, you 'left' him."