Home
/
Weight-lifting rescued me from alcoholism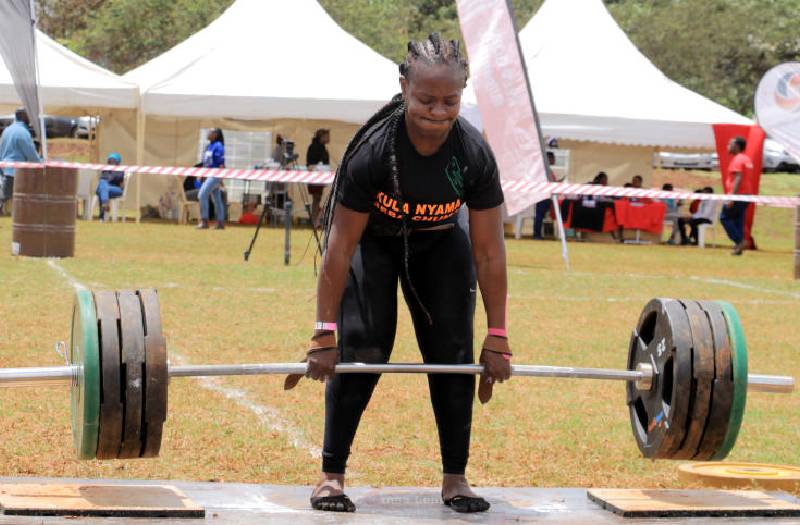 After fighting alcoholism for over 20 years, Aida Vera Aluoch found hope in the least expected place. She narrates about the road to recovery that saw her compete for the 'Strongest Woman' in Kenya crown...
When people hear I was crowned the strongest woman in Kenya, some think of the award as merely one of physical strength. But I look at my crown as one of endurance and mental strength. If I were to earn a medal for my journey, I would earn a gold medal for wrestling down alcoholism.
Never in my wildest dreams did I imagine I would be a weight lifter after years of living as an alcoholic. When I first thought of going to the gym, I had no plans of being a weight-lifter let alone competing with champions. I had just come back from the US where I had gone to study but instead turned out to be a worse alcoholic than when I left Kenya. I came back determined to join a rehab and a fitness facility because I was overweight.
My story with alcohol dates back to 26 years ago. I grew up in Karen, Nairobi. My parents were financially stable hence all their seven children had the privilege of attending good schools. I was the fifth born. From my first day in school, I sensed I didn't fit in the company of my age mates and preferred the company of older children since I felt more secure among them.
As I look back, I realise my behaviour was a cry for attention from my parents and when I didn't get it, I found solace from older children. It was from these friends that I learnt that alcohol was 'good' -- at the age of eleven.
Although my elder siblings also took alcohol from time to time, they had the capability of stopping earlier, given that their drinking was conspicuous and usually rendered them unproductive, especially in school. That wasn't the case for me; although I was abusing alcohol as a minor, I would still be a "responsible girl" even after a night of drinking. Because I was a neat and tidy girl and an average student, nobody ever suspected that I was abusing alcohol.
I would later learn that this kind of alcoholism is known as Functioning Alcoholism. I was convinced that as long as I wasn't hurting anyone or abdicating my responsibilities as a school girl, then alcohol wasn't as bad as people thought. My friends and I reasoned that alcoholism was bad only if it prevented someone from being productive. My cardinal rule, therefore, was to finish my homework and do everything a school girl was supposed to do and then sneak out to party with my friends. That habit I carried to my adult life.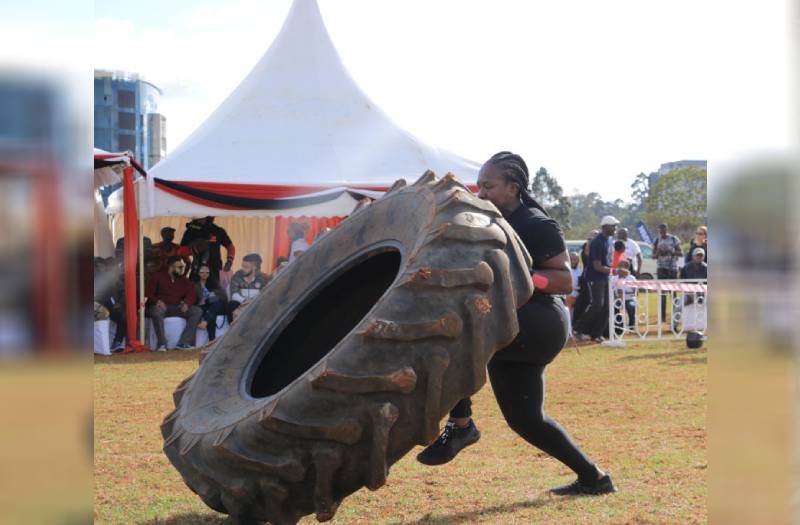 None of us ever thought of how alcoholism could be detrimental to our health and social life. Memory loss, an unstable career and being separated from my daughter are some of the prices I'm paying now. I have no one else but myself to blame for my shattered life because my parents did their best to give each one of us the best life. All of us were enrolled to overseas universities and we got moral support from our parents.
Of course, as a teen, I got in trouble with my father a lot because of being out late. By 12, I had learnt the skill of stealing my father's whisky and adding water to it. Because my drinking was in disguise, it took my parents a long time to discover that I was turning into an alcoholic. Whenever I share my story, the gospel I preach is that a functioning alcoholic is an alcoholic like any other, regardless of the name given to the habit.
I vaguely remember that my mother was diagnosed with cancer in 1997 and passed on when I was in high school. My elder siblings had moved to the US and the UK respectively to further their studies and my two younger brothers were left in my care. I stopped drinking for a while but resumed when my father remarried two years after my mother's demise.
The only reason I loved my step-mother at that point was because she took the responsibility of taking care of my siblings while I went out partying. Little did I know that she would turn out to be a wonderful woman who contributed a great deal to my recovery. Today, I look up to her as not only a mother but also a friend. She walked with me through rehabs and relapses until I fully recovered. I am now three years clean although I tried several times but kept relapsing.
Young mind
I remember a day that, as a teen, I felt tired of living a drunken life and, although I wasn't sure I was ready to die yet, I attempted suicide. On that day, I invited one of my friends to spend the night with me and told her that I would swallow a concoction of some detergent and pills. I however advised her that she should call out for help as soon as she saw the first signs of reaction. The plan worked well and my friend shouted for help as soon as I collapsed. As I was being rushed to the hospital, I felt so guilty seeing how worried my step-mother and my father were.
However, that experience did not change me much, although I stopped drinking for a week only to relapse shortly thereafter. In my young mind, I thought my father was being unkind and unwilling to give me my space.
By the time I completed my secondary education I had become extremely unruly. My father was still mourning my mother and, each day, he had to address my unbecoming behaviour. My step-mother had a great role taking care of me and my two younger siblings as well as my mourning father. Looking back, I admire my father for being able to take care of seven children and a new wife who also needed his attention.
The news that my father had decided to enroll me in a university in the US came as a surprise and a great relief. I joined Georgia University, in a state far away from my sisters, hoping to start a new life. But a year later, I dropped out due to financial reasons. Still, there was no love lost between me and school. I needed to work and earn my own money to facilitate my alcoholism.
Thankfully, I never got in serious trouble with the law save for some tickets for driving under the influence of alcohol. Total strangers would sometimes take me under their wings but, as it is with alcoholics, I would often offend them and leave their homes.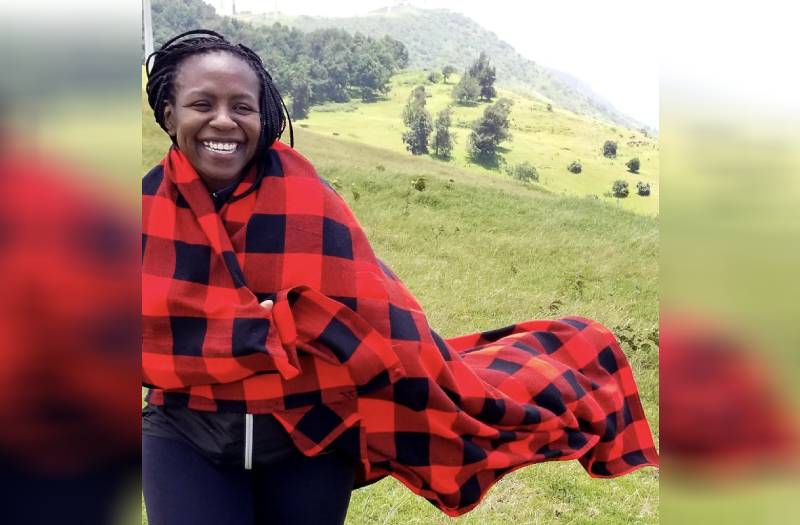 I got married to a fellow alcoholic and we had a daughter. The marriage did not last and our child was taken by her paternal grandparents where she now lives. Although we chat every day, in my heart of hearts, I know my alcoholism denied her the chance to experience the love of both parents.
After a 16 -year struggle, jumping from state to state and operating under an expired passport and visa, like the prodigal son, I remembered home. I came back to Kenya where my step mother and dad received me with open arms and enrolled me to a rehab and a fitness facility.
Silver lining
It was at the gym that someone made a joke that my arms looked like those of a weight lifter. My coach latched onto the message and encouraged me (on her fundraising page, Aida writes, 'My first competition was fitnesswars in August 2018. I remember preparing for this event and, at the time, I could barely finish 10 squats at 70kgs and my maximum deadlift was 120kgs: I can now do 10 squats at 110kgs and my maximum deadlift is 190kgs.')
When I was crowned the strongest woman in a competition in Mombasa in July 2019, and the fifth strongest woman in Kenya in October 2019, I seized the opportunity to compete in Dubai where I came third in the Middle East's Strongest Man and Woman 2019 at the Dubai Muscle Show.
Now, I am preparing for a competition in the US. Although I don't earn any money by doing the sport, I take it as a personal achievement. I now look at alcoholism as the silver lining behind my achievements.
What's the silliest rumour you've ever heard about yourself?
Related Topics