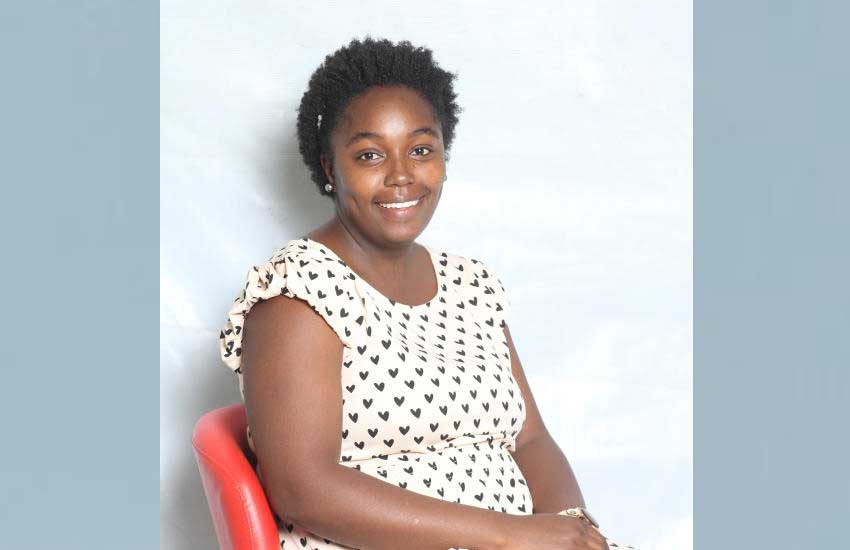 Judy Kabechu, 30, is an environmental conservationist, a wife, a mother of two, and an entrepreneur. She shares more about Bakuli Organics, which was inspired by her quest to avoid materials that pollute the environment.
My background:
I have a degree in Computer Information Systems from the University of Nairobi. My career revolves around IT cloud computing. I have handled IT for various companies and, currently, I have my firm called Goodkat Technology. However, I love accomplishing tasks with my hands and my passion for conserving the environment is immeasurable.
The idea:
I believe the environment is the basic unit of life. Looking after it will prevent a majority of the climate disasters and diseases the world is currently experiencing.
When the Ministry of Environment and NEMA banned plastic bag carriers, I was elated. I immediately cleared out my kitchen and discarded plastic bags and unnecessary plastic stuff. I was disappointed with myself and I decided that the environment conservation narrative needed to start with me.
This was the genesis of Bakuli Organics. That's when I vowed that I would no longer use materials that pollute our environment. I had previously experimented with bowls made from dried coconut shells. After using the fleshy part of the coconut, I would take them to Gikomba Market where they would be sanded and treated and I would use them around the house. I had also done the same with small bamboo sticks that I turned into straws.
READ MORE
It was then that I thought I should extend the gesture to my friends and family by selling them the environment-friendly bowls, straws, and cutlery. The name Bakuli Organics emanated from the fact I started with making the coconut bowls first. Bakuli is the Kiswahili word for bowl.
What happened next?
The products soon became popular with my friends and family. Then referrals started trickling in and, soon, I couldn't sustain the small orders by running to Gikomba. The fact I was running GoodKut Technology also meant I was sometimes too busy for Bakuli Organics. This prompted me to research where I would find the coconut bowls, bamboo sticks, and coconut trunks in plenty.
For the coconuts, I settled for the Tiwi region in Diani, Kwale County. As for the bamboo sticks, I explored the Kikuyu region. I opened up a small workshop where I employed staff to take up the manufacturing of the products. In Tiwi, I also liaised with some individuals who would ascertain the right coconut shells and trees for making the bowls.
The coconut bowls naturally need a rounder shape, a flat base, and they should of considerable size. Therefore, they look for these qualities whenever a coconut tree is being chopped or harvested. We also produce strong, darker-toned bowls from the coconut tree trunk.
Additionally, I joined an association called Ubunifu, which was instrumental in helping me discover the other side of entrepreneurship. Moreover, it also connected me to The Export Promotion Council (EPC) and other relevant government bodies that would further my business abilities.
Running a startup:
Even before I embarked on the environmental conservation journey, Bakuli Organics was always at the back of my mind. I handle a range of mind exhaustive tasks in IT. Therefore, Bakuli sort of reprieves me of this. I find that when I'm in the workshop, I free my mind and I feel refreshed. It's a stress reliever that also improves our environment.
I always carry my bamboo straw in my handbag and I use it even when I'm attending meetings in reputable hotels. Consequently, I became irritated when I notice that most people have not embraced biodegradable substances.
The coconut tree is considered a crop and I am delighted that the Coconut Board of Kenya monitors its growth such that they even provide seedlings for farmers in areas where they notice that it's depleted. However, poverty levels in the coastal region where the tree grows are dismal. Most farmers just cut the crop, even when it's not mature enough, just to feed their families. I am happy that, through Bakuli Organics, these farmers earn a means of livelihood and their families gain directly.
The bamboo straw can be reused for up to one year if you clean it regularly. Even after you're through with it, you can throw it anywhere and it will not harm the environment. We also make environmentally friendly paper straws. We outsource the ideal paper from the Ukambani area. Nonetheless, compared to plastic straws, which clump up and destroy the environment, these two options are great.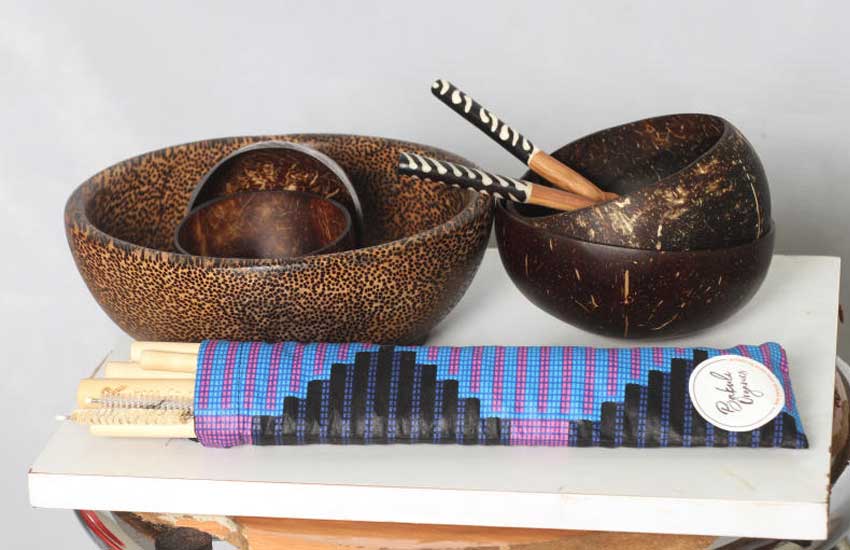 Where i am now:
Most people are apprehensive when I tell them the prices of the paper straws and bamboo straws. They would rather use plastic straws even though it will harm their immediate environment. Surprisingly, some renowned hotels don't see the need to use biodegradable substances. Some of us think that an individual cannot make a difference. If we all took care of our trash and minded the environment , the world would be a better place to live in.
We should all build a culture where we question anything that harms us and the environment. We shouldn't let a few corrupt individuals carry the day. The world operates in a cycle. We forget that when we let anything substandard elude us, it will come back to haunt us.
We sell the coconut flesh from the shells to a chicken farmer. He then mixes it with chicken feed. In this way, nothing goes to waste at Bakuli Organics. Nonetheless, we plan to start a coconut oil manufacturing plant soon if all goes well.
Bakuli Organics operates under the motto that we should be our brother's keeper by preserving the environment. In this simple way, we also tackle the unemployment menace. So far it has been a tough journey financially, but whenever I think of giving up, I remember the people who Bakuli has employed and their families. God, my husband, and my two boys also keep me grounded during those dry months when there are no clients.
My tip:
Passion is vital whenever you're embarking on any project, business or career. Without a passion for conserving the environment, I would have probably have given up a long time ago.
Running a business or a project that gives back to society also gives you a sense of purpose. Cruising through life without assisting your fellow human beings when you have a surplus is devastating. I haven't been able to pocket any significant proceeds since I started Bakuli. This is because; I have consistently expanded my team.
Patience is certainly a virtue when you are an entrepreneur. This goes hand in hand with perseverance. There are days or even months that sales will be negligible, but you can't close the business because you are providing a service that people need.
My happiest moment will be when everyone sees the need to take care of their trash and need for conserving their environment by using sustainable products.