Home
/
Why Christmas merrymaking spell doom for your teenager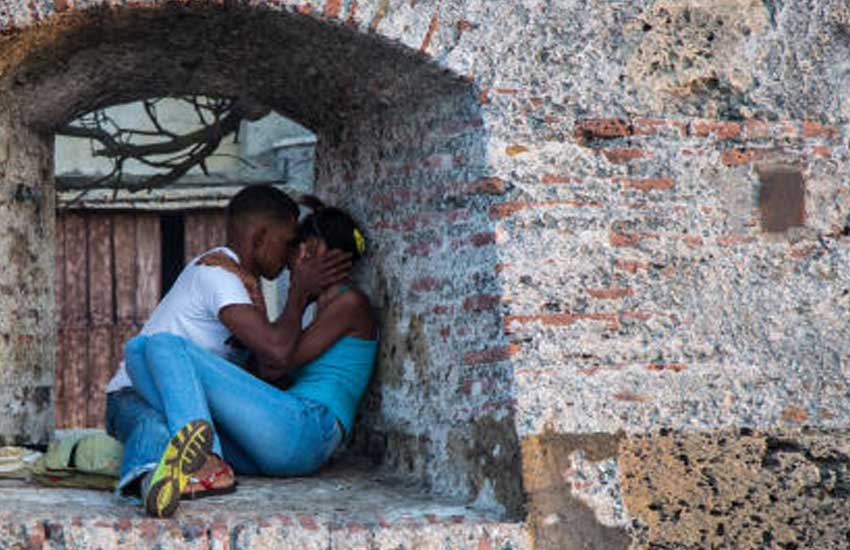 In a remote village in Western Kenya, a 16-year old Form Three student fell in love with a 14-year-old girl.
The minors' relationship was known to their families, relatives and neighbours.
And like millions of other teenagers curious about their sexuality, the couple took their physical relationship 'all the way'.
But then it took a criminal twist after the girl's grandmother accused the boy of defiling her granddaughter.
The boy was arrested and charged with defiling his girlfriend who was not 18, meaning she had not attained Kenya's age of consent for sexual relations.
The courts eventually handed the boy a 20-year sentence, which he is serving at Kodiaga Prison, one of the toughest in the country. Despite his being a minor, the boy was processed as an adult after court records erroneously indicated he was 19 at the time of committing the offence.
Wake-up call
This case is among several others captured in a briefing paper titled 'Criminalizing Adolescence: A Call to Reform the Sexual Offences Act' prepared by the Centre for Reproductive Rights (CRR) and the Federation of Women Lawyers in Kenya (Fida-Kenya).
The report warns that adolescents, especially boys, who end up having sex with their peers are exposed to criminal sanctions that have seen hundreds of them thrown into jail.
It also serves as a wake-up call for parents, especially during the holiday season when their children take advantage of any and every opportunity to party.
The festive season tends to be especially fraught with danger because of its attendant road trips, and Christmas and end-year parties.
The atmosphere of merriment, excitement and throwing caution to the wind could tempt lovebirds to give in to their carnal desires.
But that sexual encounter that could start out looking like a harmless bit of fun might end up ruining the life of one of the partners.
According to the report, one of the weaknesses of Kenya's Sexual Offences Act (SOA) is that it criminalises sexual acts between minors, even if the partners consented to having sex.
"The Kenya SOA does not make any distinction between non-coercive/non-exploitative sex and coercive/exploitative sexual conduct between minors," the report says.
"It also does not make any distinction between sex between adolescent minors and sexual acts between adolescent minors and adults – all of which are classified ... as criminal offences."
In danger
An average of one in four Kenyans is classified as an adolescent – meaning they are aged between 10 and 19.
The report notes that with the SOA appearing to tell this age group that consensual sex with another adolescent is bad and criminal, it makes it difficult for them to access reproductive health information and services.
"Adolescents will continue to explore their sexuality during this transitional phase, and will be in danger if they continue to do so without education and access to reproductive health services," it warns.
Further, the law on sexual offences has tended to result "in adolescent males being imprisoned and, in some cases, ending up with a permanent criminal record for engaging in consensual sexual conduct with other adolescents," says the report.
But these challenges in law on sexual offences are not just a Kenyan problem.
Several other countries are trying to figure out ways around the complexities of consensual sex between minors.
In South Africa, the report notes, accused minors can use the defence of 'close in age' if they are at most two years apart in age. And in Rwanda, a new penal code was passed last year that decriminalised consensual sex between adolescents aged at least 14.
Court records
The report echoes the findings of another one released by the Judiciary in November to mark the World Child Day.
A 17-member task force led by Court of Appeal Judge Martha Koome found that up to 60 per cent of the children locked up in juvenile detention centres have been accused of sexual crimes.
It also established that a majority of those accused of sexual offences in the selected counties of Nyandarua, Kisumu, Kilifi, Nairobi, Makueni, Narok, Bungoma and Garissa are male minors.
If you could travel back in time, who would you want to meet?
Related Topics