Home
/
Be there for each other, Michelle Obama urges women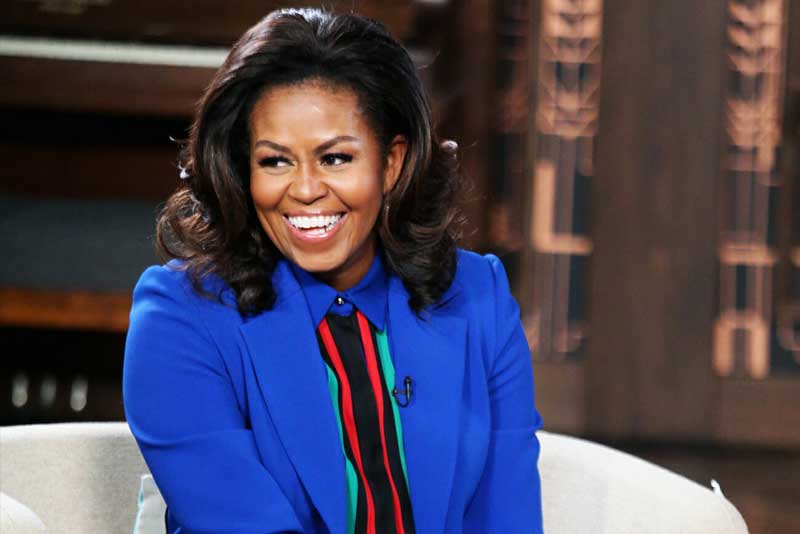 What does celebrating women to you mean?
To many, March 8th, is a time to look outwards and serve as an opportunity to motivate and inspire women all over the world. First observed in 1909, Michelle Obama has aligned her words of wisdom with this year's theme, 'Think equal, build smart, innovate for change.'
The former first lady embodies everything a strong woman should be. Educated, passionate, confident and not shy to speak their minds.
In a short video clip that has since gone viral, Michelle goes hard on women empowerment and inclusion.
''The biggest thing is being conscious of the need for inclusion. So often people don't even think about making sure women are at the table. Just look across the boardrooms all around America. So whenever there's an opportunity to invite someone in, it's up to us to prioritize filling that seat with a voice that we are not hearing from, particularly women and minorities,'' she said in part.
Michelle also stressed on mentoring young women seeking those in positions of influence to lift young girls starting from parenting.
''Empowering each other is a big question and can take a lot of forms, but one thing I know is that it's up to us to be there for each other—especially those who often feel overlooked—because when someone shows genuine interest in your growth and development, it can make all the difference in the world,'' her post read in part.
At the forefront fighting for equal rights, Michelle is a woman many strive to emulate giving girls and women the perfect excuse to be a feminist with brains.
''There is no limit to what we, as women, can accomplish,'' Michelle says.
And if no woman has done it before, great! You get to become the first.
Happy women's day!
Related Topics