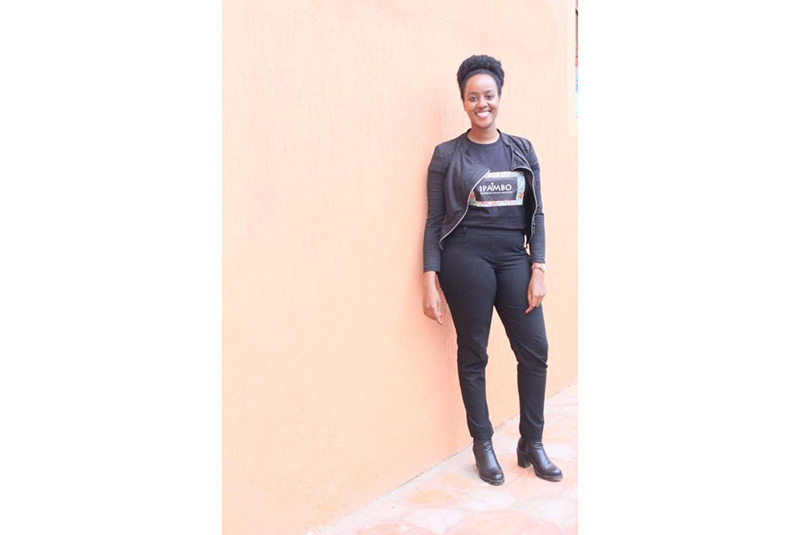 Ashley Mwangi, a 23-year-old architecture student, is the owner of Ipambo Designs, an interior design, artworks, murals and branding company that takes artists out of the jua kali rut and remunerates them as professionals.
She tells Maria Nene about the inspiration behind this venture
MY BACKGROUND:
I have a Bachelor's Degree in Architectural Technology from JKUAT. I am currently pursuing a Masters in Architecture at the same institution.
I have always had a passion for creating, drawing and painting. This led me to study art and design in high school. After that, I made artwork that I would sell on the side.
I naturally gravitated towards a design course for my undergraduate course, which is architecture.
READ MORE
The idea
I am passionate about all things creative, entrepreneurship and making a difference in my community. I realised that society does not deem being an artist as a financially rewarding career so I decided to find a way to change this narrative of the 'starving artist' especially in Kenya.
This is how Ipambo Designs was born in 2015 when I was in my third year of study. After an opportunity arose for professional artwork to be done for a certain company, I felt the need to create an entrepreneurship platform where artists can express themselves and hone their craft, while getting paid to do what they love.
Our company contracts local artists who offer services for commercial and institutional organisations that pay them as professionals rather than doing so in the usual jua kali fashion.
We do interior design, artwork, murals and branding for both commercial and residential spaces. My joy as an 'art-preneur' and architect is seeing spaces and buildings made beautiful and most importantly, seeing artists getting rightfully rewarded for work that they put their all into.
My vision for Ipambo Designs is to see marginalised, yet extremely gifted artists in Kenya get the right kind of exposure, market and pay for their work. That is how I envision my futuristic Kenya: artistically empowered.
What happened next?
In the beginning, it was quite tough to balance the business and studies since I was still in school. However, with time, I worked with steady artists who would help out with the work when I was unavailable: Leonard Kwoba, Boniface Odiero and Evanson Wesonga.
These are brilliant designers and artists who have been the backbone of the business. They were also part of Ipambo from inception. This has helped me to work on other pursuits as I keep the business going.
The first job we got was through social media. Actually, that is why I believe in the power of this platform for creative businesses. Clients need to see the products you offer so that they are able to contact you for business.
Another thing was letting our work speak for itself, creating a bigger market for what we do. Having quality work that is delivered efficiently and getting clients to trust you is a huge part of marketing.
I used my savings to buy the initial raw materials that we needed for the type of work we do. We have a supplier who gives us the materials we need whenever a job arises.
With time, as the business grew, we had to invest in permanent materials that we use constantly for every job, to minimise the costs of loans and hiring.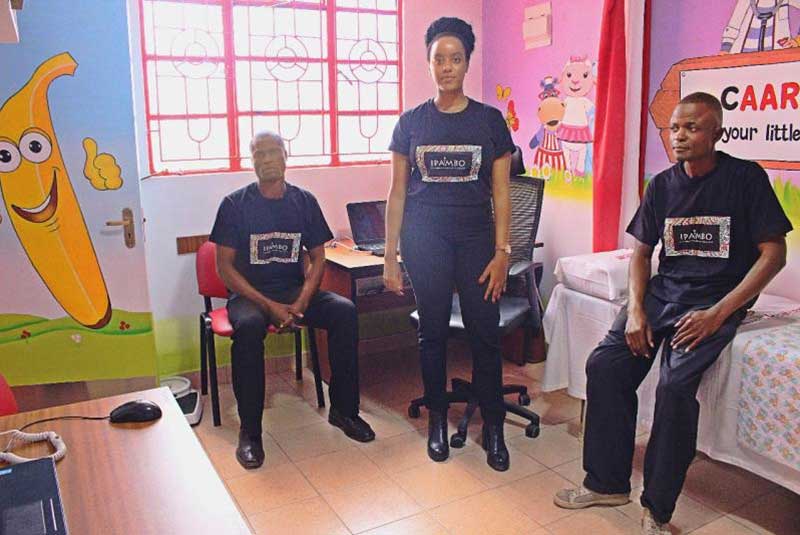 Running a startup:
It has been a journey full of growth and lessons but, so far, we are enjoying the process. The business has started to pick up and we look forward to growing our product delivery and broadening our clientele.
Growing to this point has taken a lot of grit and dedication. We have had both opportunities and closed doors in equal measure. Our big break was when our team was selected to work with several corporate companies which have been an instrumental part of the business.
Initially, I would try to handle all aspects of running the start-up which was extremely tiresome. With time and after handling bigger jobs, I have learnt the important art of delegation in the business.
I now leave certain jobs to my team who do it exceptionally well. I have also been keener on keeping a proper accounts system for the business. I believe it's crucial for every start-up to monitor the business finances.
We have cut a niche for ourselves in the creative market as a company that delivers professional artwork and have worked with several big businesses and companies across the country in our three years of operation.
Challenges are inevitable for any business. For us, the biggest one is the irregularity of jobs. There is a high season when jobs are plentiful and business is good then there is the low season when the jobs are countable.
There is also the issue of clients demanding quality work for which they are not willing to pay well, especially creative work which is yet to be fully appreciated locally.
Where I am now:
Initially, the idea was birthed out of a need to express myself from a creative capacity outside of my career path. There was also the desire I have always had to create employment for other people specifically in the creative industry which is a tough wall to break especially when one is starting out.
I believe there is still a big gap to be filled when it comes to professional art which our business seeks to address. The inspiration to run this business every day is the stretching it does to my capacity as a creative and as an entrepreneur.
Each job we handle is different, dealing with its own unique brief, the client needs and challenges alike. Being blessed to pursue a business I am passionate about is my greatest motivation.
The fact that other people depend on you to keep the business afloat also keeps me pushing as an entrepreneur.
We are working to accommodate more local artists into the business and give a bigger platform for them to get paid for their skills.
We are also looking to grow our brand beyond Kenya by working with multi-national companies to take our product global.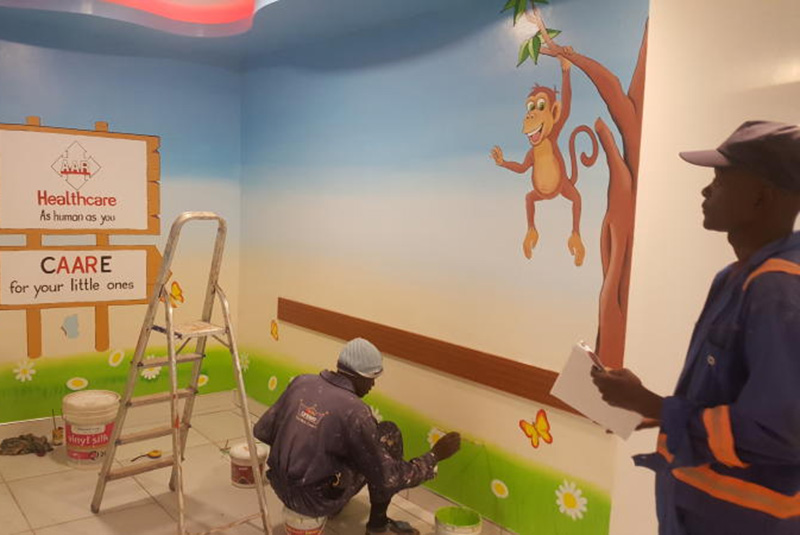 MY TIP:
Running a business, in whichever field, is challenging and it may be easy for one to quit, especially in the early stages.
You should have enough drive and passion to sustain the vision for your business to completion and see what you work so hard for come to fruition.
In addition, learn to strike a balance between the business and other important aspects of your life and learn to delegate duties where necessary.
Having a strong, dependable team working with you is essential for any business to thrive. You cannot do it all on your own.
Start wherever you are, with whatever you have. It's never too early or too late for that business idea you have. Just do it and stick to it.
Currently, we are working on branching into more interior design works and we hope to grow into an international company that is the hallmark of delivering professional artworks and design solutions.