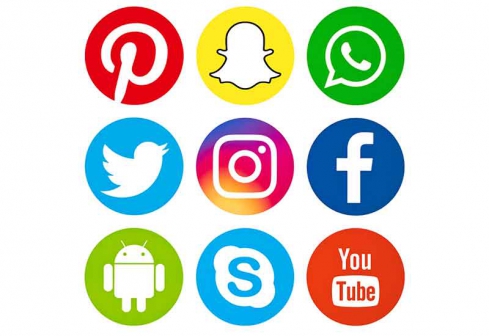 Social media is quickly becoming a major component of our lives. Almost everyone you know is active on at least one social media account be it Twitter, Facebook, Instagram or LinkedIn. Unfortunately, we can sometimes get carried away in our social media use habits and end up misusing the platforms.

Whether you are using social media for business or for personal reasons, it is important to maintain a positive atmosphere online. Here are a few things that you should take into consideration to maintain a healthy social media space for everyone involved.

1. Avoid sharing extreme viewpoints. Posting about controversial topics and political arguments can lead to heated and unnecessary debates not to mention they can sometimes be viewed as incitement. It is best to have such conversations with specific individual friends or with Facebook groups that deal with those specific conversations.

2. Do not post revealing personal information about yourself such as your psychological problems or a relative's failing health unless your audience is comfortable with this content. Remember that things posted can be shared with anyone and can end up causing you or your family major embarrassment.

3. Do not post negative images of yourself. Embarrassing and revealing photos of yourself can be taken at face value and used to judge your character. It is best to avoid posting anything that does not cast you in a good light. It is important to remember that once you put something out there, the internet never forgets.

4. Relationship drama is personal and ideally, should be kept so. If you feel the need to vent, it's best to keep the details as vague as possible for the sake of the other person involved. Relationship drama shared online also makes unwilling participants quite uncomfortable.

5. As a general rule, DO NOT post photos of others without their permission. Not only is it disrespectful but also an invasion of personal privacy.

6. Do not share intimate information about yourself such as your phone number, addresses, hometowns or even birthdays. This information can easily lead to identity theft and other crimes. Also avoid sharing about when you will not be home especially if it is for long periods of time.

7. Avoid having confidential conversations online where anyone can save them for as long as they want. Reserve such discussions to private messages, emails, phone calls or anywhere that they are not in full public view.

8. Be keen to maintain a positive tone and attitude in your posts. If you are always complaining or display a lot of negativity it will affect how people view you.

9. Always check your spelling and grammar. Poorly worded posts will reflect poorly on you and makes it hard for anyone to take you seriously. Always proofread what you have written.

10. Before you post anything online, always assume that it can be viewed by anyone. Social networks sometimes suffer from privacy breaches and your information could easily be shared. So factor that in before you make a regrettable mistake.