Peter Oduor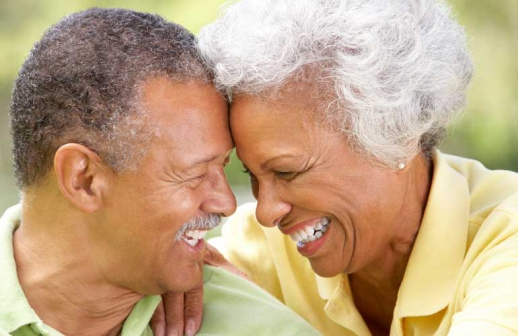 How long should couples be together before they get married or have a wedding? Does it really matter if you get married 4 months or 4 years after your first meeting? And while at it, is 10 years of dating too much time?
ALSO READ: Bad bachelor: Dad reappears as I'm arrested
Pastor Festus Njagi has a rule: He does not officiate any wedding which involves couples who met less than a year to the wedding day.
He has not done so in the 34 years that he has worked as a Seventh Day Adventist minister and in the 26 years that he has handled family matters. In fact, pastor Njagi needs at least four months for pre-marital counselling only.
A holder of a Degree in Theology and an MA in Pastoral Ministry, Pastor Njagi knows one truth: "The truth of the matter, is that you can court someone and then date them for 10 years and not know them well."
That said, he recommends that two people who want to spend the rest of their lives together should at least spend two years courting, dating and being engaged before having a wedding. There is a lot at stake; a lot to find out and a lot to learn about each other for people to rush into marriage. A lot of things like what?
"You need to know the family of your spouse. Immediate and extended family members (brothers, sisters, cousins, nephews, nieces, aunts, uncles, grandparents, father, mother all of them), you need to know his/her friends (childhood and adult friends-most/some of them), you need to know colleagues from work (not all, but at least some of them), you need to find out the nature of the relationship between your spouse and his/her parents, you need to find out cases of sicknesses in your spouse's family.
Before the promise
"That is just the basic information that you need to have before tying the knot," Pastor Njagi says. He should know. Besides preaching about the matter of marriage and relationships and families, he speaks about it at marriage boot camps and seminars and has written books on the matter.
ALSO READ: Men only: 20 clear signs your woman is cheating on you
Some of his books include Common Questions in Courtship, Marriage and Family Life, Digest on Family Matters and Building Strong and Happy Couples. Don't get him started on why it is important that you should ascertain the commitment of your partner to their faith.
There are weddings going on right now. There is a bachelorette party happening today. There is a wedding committee in a meeting in some restaurant right now. There is a man going to meet his fiancée's parents today.
There are people getting engaged right now. And finally, there are two people, meeting for the first time right now and maybe they don't know it yet, or maybe they know already, but they will spend the rest of their lives together forever.
One such couple is Ochieng Kakimba and his girlfriend. They are not meeting today for the first time though. They first met in 2011. He is a police officer and is currently pursuing his Masters at the University of Nairobi and she is a secondary school teacher.
Ochieng is shopping for a suit. He should be going to meet her parents for about the fourth time soon. Her father is not particularly enthusiastic about him and he - the father - has made the path to their marriage a bit more difficult that other parents would.
"I first met my prospective father-in-law in 2012 and it was a disaster. I went with some friends. Since then, I have gone to my girlfriend's home two times with my uncles and our conversations have got better.
"This is the last time I will be officially seeing her parents before our wedding early next year. The past three years are the reason why things have come this far. I have known my girlfriend better.
ALSO READ: Financial warning signs to watch out for when in a relationship
"She has known me better. I have learnt the things she likes and she knows what I like. We understand each other better than we did in 2012," he says. He laughs while saying that his project supervisor is giving him hell, but probably not as much as his girlfriend's father did at the start.
The checklist
"I have seen her with people in group activities. I have seen her do her own things. I have seen her with kids. I have seen her when she is sick. I have seen her at her happiest moments. I have seen her when she is disappointed and I have seen her when everything is going her way. I don't think there is anything that can surprise me about her anymore. But more importantly, she has all the qualities I need in a woman," Ochieng says of his girlfriend.
Dr. Catherine Syengo Mutisya, a consultant psychiatrist would pat Ochieng' on the back if they were to meet. Having been a psychiatrist and marriage/ family counselor since 2003, she believes that marriages succeed when partners know what they want in and from their spouses.
"What matters is whether you know what you are looking for in a spouse. Does he or she check out in your list of all the things that matter to you in a spouse? If you can answer this positively, you are good.
"You need to take time to know your partner well. To know the things that matter. If you have different values for instance, it will be hard harmonizing your points of view once you are married-and that can be a source of friction." Dr. Catherine says.
You need to take time yes, but how long should this 'time' be? Hollywood mega stars Brad Pitt and Angelina Jolie met in 2003 while filming Mr. and Mrs. Smith, a movie about two assassins hired to kill each other but who end up falling in love.
By the end of shoot, Brad Pitt and Angelina Jolie were romantically involved. Brad separated from his wife Jennifer Aniston (she divorced him) at the beginning of 2005 so that he could date Jolie.
They got married in 2014. That is close to ten years of dating. And more, if you add the time spent from 2003 when they met.
A few days ago, Angelina filed for divorce after only two years of marriage. The end of their domestic bliss. If it is about taking time to know a person, these two took time and yet they have landed at the divorce lawyer's office.
Lasts a lifetime
So how long is too long, how long is enough long and, how long is too short long? Dr. Syengo thinks you can't bottle time to be spent in courtship and dating and say; here, this is the right amount of time. "There is no specific length of time to be with someone before the wedding.
"But the fact is, the longer you date someone, the more you know them. What happened to that Hollywood couple can be a number of things. They know best, but if you ask me, they probably had different ambitions (even though they are both actors) or one of them feels that marriage is not for life," she says.
The doctor may be right. There are rumors that Brad Pitt had an affair (that wouldn't be his first affair) or that Angelina wants more out of life than Brad.
What of the people who meet and get married in four months? Or four weeks (such marriages exist)? Or nine months? Pastor Njagi thinks anyone who does that will be getting themselves into trouble instead of getting themselves into a marriage. Dr Catherine thinks days, weeks or months is too short a time to know one properly and it is definitely too short for two strangers to form a friendship that can last a lifetime.
In fact, she thinks there is a lot to learn about your partner before marriage.
"It is important that when you are married, you are friends. Dating should give you time to build that friendship. Aside from the friendship, you need to know if you share the same values, if you share the same faith/religious leanings, you need to know if you can share things (everything) with this person, you should know if your share the same background and if not, you ought to find out how to make your different backgrounds work for both of you. The dating period is also the time to know if you have common ambitions and if not, how you will compromise," she says.
She adds that it is highly unlikely that a few weeks or a few months is sufficient for two people to know each other before their wedding. Granted, in the past, some couples got married without much knowledge of each other, it is possible that societal support and societal/cultural expectations and responsibilities made such marriages last.
The same can't be said about marriages today. And whereas some people today still get married after weeks or few months, she thinks it is better to take your time and know who you are committing to spend your life with.