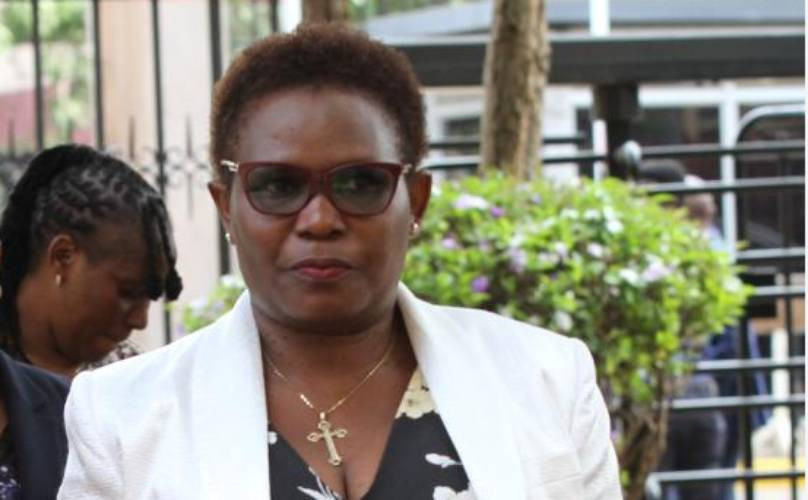 Six accident survivors admitted at the Meru Teaching and Referral Hospital have benefitted from Sh300,000 donated by politicians towards their medical bills.
Meru Governor Kawira Mwangaza and Agriculture Cabinet Secretary Mithika Linturi over the weekend raised the money to pay hospital bills for the survivors admitted.
One of the charges against the governor in the Abogeta West MCA Dennis 'DMK' Kiogora's impeachment motion was waiving fees for some patients at the hospital.
On Saturday Kawira and Linturi in a show of unity, contributed personal money to settle the bills incurred by the patients who were involved in an accident that claimed five at Athiru Gaiti in Igembe South Sub County. The two also contributed towards the burial of the deceased.
Speaking at the hospital when they handed over the money to settle the bills, Kawira and Linturi said they had forged unity and cooperation to work for the residents.
The survivors had not been released due to pending bills and both Kawira and Linturi responded when word of the situation got to them.
"We have not given waivers. We have paid the bills for our children who had been involved in an accident, so that they can go back home," the Governor said, remembering her troubles with MCAs over the waiver charge.
"One of the reasons as to why we were impeached in the 62 charges, one of them was the waiver that we gave," she said, adding they did not wish to go that route again.
Kawira said Linturi had contributed 70 percent, or Sh203,000 of the total bill and she raised the balance.
Linturi termed the accident that left five dead and scores injured a tragedy for the community even as he appreciated the gesture to settle bills for survivors.
"Since you were impeached because of waiving bills in this place (hospital) , it is not very easy for me to come and ask you to waive the bills. So I said because God has blessed me, it is easy to come to visit you and see how you and I would be able to sort out the bill," Linturi said.
He said they did not want an impression to be created that the Governor had waived the bill, hence the reason they went to the hospital to pay it "So that those people can be discharged and go home."
The Governor and the CS also held development discussions in the area of agriculture, with Linturi saying the Ministry was keen to revive cotton farming in Meru and aid coffee farmers to increase production.
Linturi said he was serving all counties without bias and that President William Ruto's administration was keen to provide funds to increase agricultural production for food security and nutrition.
He said the ministry had programs of value addition in Irish Potato, tea and other crops.
Related Topics