Home
/
Parenting
Should I have waited so long to have a baby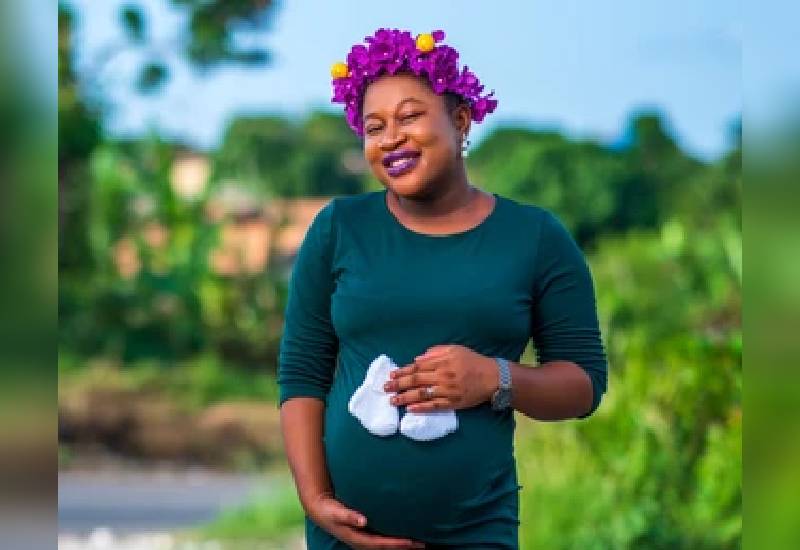 In life, we spend so much time setting plan, getting ready for 'the future' and stressing over what hasn't happened but life doesn't always go according to plan.
So what happens when you realise your dream, like that of having children, is quickly slipping out of your hands? Eve explores why and how this can happen and what women go through when it does.
Philo Mbaabu* throws jollity off her like a balloon. In spite of her ready smile, if you look through the windowpane of her spectacles, there's a sadness settled there – like a bird of melancholy that perched, and built a nest.
Yet at 38, Philo on the outside looks like she ought to be happy, or, at the very least, okay.
She's an academic with a PhD, doing various well-paid consultancies – but she 'feels empty.'
The reason is simple: Philo Mbaabu does not have a child, and is desperate, very, for a baby!
More women today are delaying having a baby for various social or career related reasons, more than ever before. "According to the report of Society of Assisted Reproductive Technologies," Dr Rajesh Chaudhary, a Reproductive Gynecologist and IVF (In vitro fertilisation) specialist with Fertility Point Clinic in Nairobi tells Eve, "the percentage of 40-year plus women seeking fertility treatment has increased by 80 per cent during the last decade in the country (2010 -2020)."
We have all seen stories on the internet featuring celebrities well into their 40-50s announcing their pregnancies or births and suggesting that it has become easier for women in that age range to conceive naturally.
But what is often omitted from these stories is that most of these became pregnant with the help of reproductive technologies such as egg donation. The intention of this piece is to share information about the reproductive system and the impact of age on your fertility potential.
"Every woman is born with 300,000-400,000 eggs, which remains in its primitive phase till adolescence. The eggs are reserved deep inside the ovary," Dr Chaudhary tells us.
"These reserved eggs are used up in every menstrual cycle, and only one of them matures to qualify for reproduction. Each egg is harboured in follicle within the ovary. These follicles keep growing as your menstrual cycle advances. The follicles are quite visible on radiology ultra-sound."
Numbers game
According to Dr Chaudhary, a woman's fertility potential depends a lot on the number of these follicles seen during the first few days of her menstrual cycle. Her doctor can count the number of small follicles, and the total number reflects her ovarian egg reserve.
The more the eggs, the better the chances of pregnancy. But the number should not be more than enough as it happens in polycystic ovaries. "More is bad, less is worse," Dr Chaudhary sums it up.
Philo says that, ironically, 'female empowerment and feminism' is responsible for her infertility. "I was that bright child raised to study, study, study, since both my parents were respected school head teachers in Meru.
My mother headed a secondary school for girls. And my father ended up as headmaster of the mixed primary school I went to as a child, where he tripled as a class teacher, discipline master and sports coach during my eight years there ..."
Born in 1982, 'in fact on August One during the coup,' Philo joined university, aged 20.
By 24, she was through with her first degree, 'got a fairly decent starting job at age 25,' was done with her Masters' degree the following year, and her PhD that took her 4 years to get.
'By age 30,' she says, 'life looked perfect!'
She had truly lived the lyrics of that old classical radio song from the '70s that advises: 'Someni vijana, huko shule pia tia bidi; mwisho wa kusoma, utapata kazi nzuri sana ...'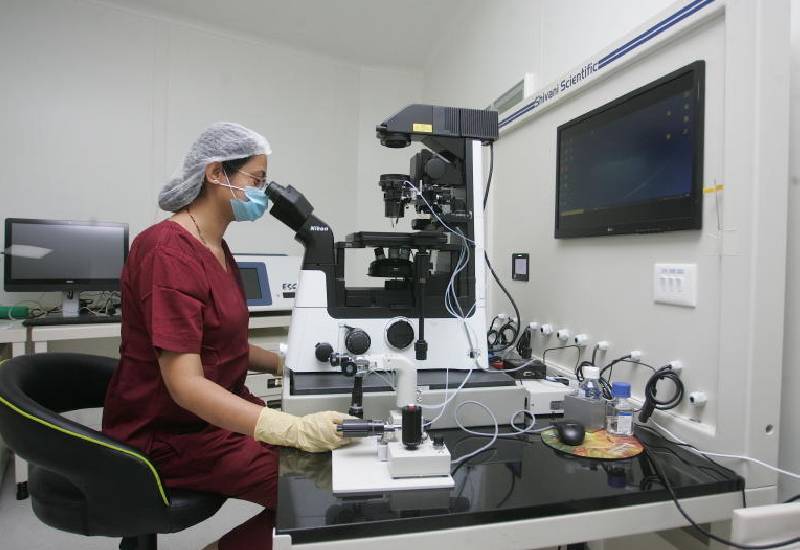 Finding Mr Right
"Because ever since I was 15, I tend to think in terms of five year plans," Philo says, "I now gave myself five years' tops to get my Mr Right. I even had a list of the attributes he had to have. Well-educated, financially stable, spiritual, ready to settle and also tall and handsome because I did not want short, bad-looking babies," she finishes with a hearty laugh.
Getting such a gentleman proved harder than getting her PhD, and Philo admits that her tendency to ask men things like 'so, where do you see yourself in five years' time?' didn't help in her husband quest.
By the time she turned 35 in the August of 2017 – our last controversial General Election – Philo Mbaabu was getting desperate. That was when she met a man she calls Bill, 40, a divorcee with two kids (who lived with their mother, with him providing child support) who seemed to fit the bill.
But when she got pregnant that December, Bill 'ghosted her', as the common saying goes. He need not have made a comprehensive disappearance, Philo says, "because by early April of 2018, I had a miscarriage. So sad; and feeling fat, I joined the gym. And met my Ben 10 there."
*Ken was an instructor there ten years her junior, who moved in with her, and sponged off her.
"Once I got pregnant in September, I kicked him out of my house. He was immature, flossing with my car to his tu-girls, but I had what I wanted; a bun in my oven."
That December, Philo had her second miscarriage in a year that was an annus horribilis. As did she early last year after an affair 'with a married dude that was going nowhere.'
Why is this? We want to know from the IVF Fertility Point's Dr Chaudhary.
"The quality of egg is best before age 30, after which egg quality starts declining," he says."The aged egg has a high risk that the pregnancy ends in miscarriage or with genetically abnormal baby. Fertility declines remarkably from age 35, and is 5 per cent by 40."
Similarly in men, the belief is that they produce sperm all their life which is true; but it is critical to know that sperm quality too declines with age. A man normally ejaculates above 40 million sperms to fertilise an egg. Whereas a woman ovulates one egg in a month, which means she can ovulate around 500 eggs in her whole lifetime.
"Sexual urge and frequency also declines as age advances," Dr Rajesh explains.
"This is one of the reasons fertility declines with age. The aged couple are more likely to go through fertility treatment even when there is no reproductive problem. Given this reality, it is best to try conceiving sooner rather than later. Also, when the male partner is over 45, there is an increased risk of miscarriage.
How can a woman increase her chances?
There is now enough evidence that not only the eggs, but the sperm too undergo genetic damage with advancing age. To add on the worry list, as women age advances, certain reproductive diseases start evolving in the uterus and ovary that greatly hamper the chance of a successful pregnancy.
These reproductive problems include fibroids, adenomyosis, endometriosis and other medical conditions like diabetes, hypertension and thyroid disorder. When ready to have a baby, women and men should aim to be as healthy as possible."
Adopting a healthy lifestyle, that is, being fit, limiting caffeine intake, avoiding tobacco, and leading an active lifestyle by exercising regularly, increases the chances of conception. Having an active and healthy lifestyle is also critical to the long-term health of the baby.
Also, the couple should seek proper pre-pregnancy advice from an obstetrician so that all the factors that could impact your pregnancy are properly evaluated and optimised. It is easier to lose weight by proper diet plan and exercise, than to invite lots of obesity related pregnancy complications. It is important to note as well that pregnancy is only possible during the fertility window phase of a woman
"This phase occurs five days before ovulation through to the day of ovulation," he says. "Exposure to some environmental pollutants and chemicals can affect fertility as well. Most people get pregnant within a year of trying. If a couple has been trying for 12 months or more (six months if a woman is older than 35) without success, then it is time to consult a fertility specialist about a possible fertility condition without any delay. Couples can talk to a fertility expert about fertility treatment options that best suit their body physiology and are available to them," adds Dr Rajesh, who has conducted over 5,000 IVF procedures/treatments in both Nepal and the Indian sub-continent, before coming to Kenya last year to the Fertility Point.
What if I'm still not ready?
"If you want to delay, for either career or social reasons the having of babies," he says, "then it is best before you are 35 go to a fertility specialist for procedure where we extract and store your eggs for you. Then when ready, even at 40 years old, we return them into womb and you conceive your baby."
Faith Kimani, a sociologist, says majority of cases of infertility occur in developing countries, and that especially in Africa, having children gives you status as 'Mama Watoto.'
"This is why childless women, especially after age 30, are always being taunted at Christmas, 'utatuletea wajukuu siku gani?' And if it is a childless couple, the whispers behind their backs, 'ni kama wamerogwa!' are endless," she says.
Faith Kimani adds that although 40 per cent of couple infertility cases are due to the male, as per stats, the woman will usually bear 100 per cent of the blame, with blasphemous words like 'barren' being bandied about by relatives and buddies.
She explains the psychological cycle that the women who cannot conceive and carry to term go through:
"It can begin with sexual dysfunction as the very act becomes a stressful situation. Anxiety, frustration, inner and outer turmoil as things come to a boil, guilt if in a relationship. Depression is a definite risk, followed by hopelessness, then eventually feelings of being a worthless woman, often leading to social isolation.'
Related Topics