Home
/
Parenting
Keep your teen from running away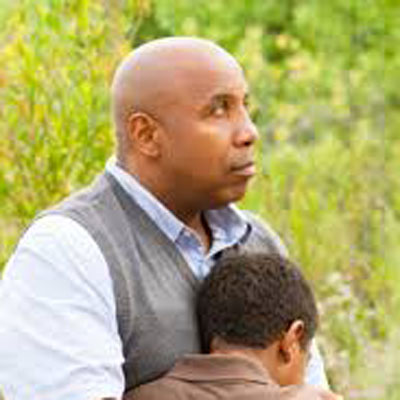 Deterioration of the family and the social environment has contributed to many incidences of adolescents running away from home. A teenager will resort to this to satisfy a need to get away from an environment in which he or she feels uncomfortable.
Physically running away from home is usually quite spontaneous and done without thinking, especially at the age of puberty. In middle adolescence, on the other hand, it is sometimes premeditated. Under pressure from a problematic and difficult environment, adolescents spend days, months or even years harbouring the thought of running away as the only way to freedom. The state of passive rebellion, expressions of indiscipline, refusal to perform one's obligations and sulking are the signs that many parents say they saw before their teen ran away.
Common reasons for leaving home
Unhappy social or family circumstances include marriages that have broken down physically or morally, rows between parents or lack of affection in the home. Unfavourable psychological conditions that encourage the thought of running away include resentment caused by a second marriage and hostile or unfair treatment of one child in comparison with the others.
Family pressures are another frequent cause such as authoritarianism, patronising attitudes or over-rigidity on the part of parents. Such pressures in the children's eyes are a serious obstacle to their personal freedom. In such an atmosphere, failure in an examination or fear of punishment may be a sufficient motive for leaving home.
Some mental deficiency or personality defect contributes to running away from home. Nervous children, for instance, may run away spontaneously just because of a family row. Others do so because of a feeling of inferiority; when a child runs away from home, it indicates some emotional regression, which shows that there was insufficient love.
How to keep your teen at home
First, it's important to understand the grave dangers in letting a child stay away from home unsupervised. It leads to contact with people of all types, wandering around or stealing as a livelihood and juvenile delinquency.
Preventing a child from escaping must be done primarily at home. The family climate must be a healthy one if the teenager is to adapt to it properly. Your child's basic need is to develop individually, to feel secure and be accepted. Does your home provide this?
A child gains courage and strength from the self-confidence inspired in her by being an integral part of a family. This comes from feeling that she is unconditionally accepted, that she is loved, not because she is useful or good at something, not for any qualities which others might also have, but because of what she is herself: unique, different from others, a person unlike any other.
Parents should show great understanding of the mistakes and the needs of their teenage children and give them every opportunity to think, to express their opinions and act freely. Teenagers need to know and feel that their parents trust and love them, not with a protective or stifling affection, but with an open, generous love, willing to make personal sacrifices.
They must let her come and go without binding her to the home with iron shackles. Coercion, force or inflexible attitudes will only drive her further away from those who create this atmosphere and force her to resort to leaving home, with all the dangers that result from that.
Photo: www.drugfree.com
Related Topics