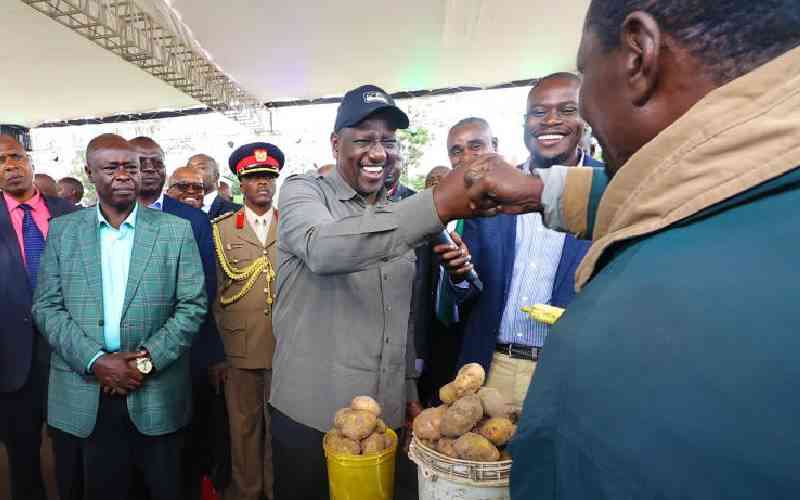 Like many Kenyans, I was excited about a fund of whatever nature that weeds out predators in the lending sector. Many lenders have made millions through harassing our mama mbogas and small scale traders.
They have suffered in the hands of shylocks and mainstream lenders, hiding behind the law to wreak havoc on the meagre earnings of their struggling customers who have to pay heavily for default.
One sector that has suffered these expensive loans is the boda boda, where operators end up paying up to double the price of their motorbikes through hire purchase agreements. However, the worst are the shylocks and microfinance institutions that land on whatever property you provide as security.
I was thus disappointed when reality of the Hustler Fund turned out to be just hot air. Looking at how it has been programmed, it will take years before any hustler can build the credit scores necessary to use it for any meaningful purpose.
With limits of between Sh500 and Sh2000, and repayment period of an initial 14 days and a further 15 days, makes it more of a fintech business rather than a government initiative aimed at benefitting masses of Kenyans seeking to boost their small businesses.
Thus, if anyone benefits from the funds, it will not be the intended unemployed hustlers but those employed or already in business. They have the advantage of a regular income that they can use to build their scores. The unemployed hustlers will default even on their meagre Sh500 loans and which with certainty will not be used for business.
Setting aside a government fund is the easiest any leader in power can do. It has been done before through the Uwezo and women funds. The real promise of the Kenya Kwanza administration was thus not to set up a fund.
The government to institute measures and policies to lift the masses at the bottom to rise up the economic ladder. The Hustler Fund was just one tool.
At Sh50 billion, the Hustler Fund has potential to make a great impact, but not through piecemeal disbursements. The fund is actually higher than the Sh41 billion NG-CDF fund that all the 290 constituencies get annually.
Every constituency gets just an Sh137 million. Yet, CDF has been behind the transformation of most education facilities, police stations and markets. Thousands owe their education to CDF bursaries too.
So, the focus should not be on how large the fund is but how its impact on the intended beneficiaries can be maximised.
The options are many and may include working through the Community Based Organisations with established operations, Saccos or banks that are already working with local communities.
-The writer is anchor at Radio Maisha
Related Topics