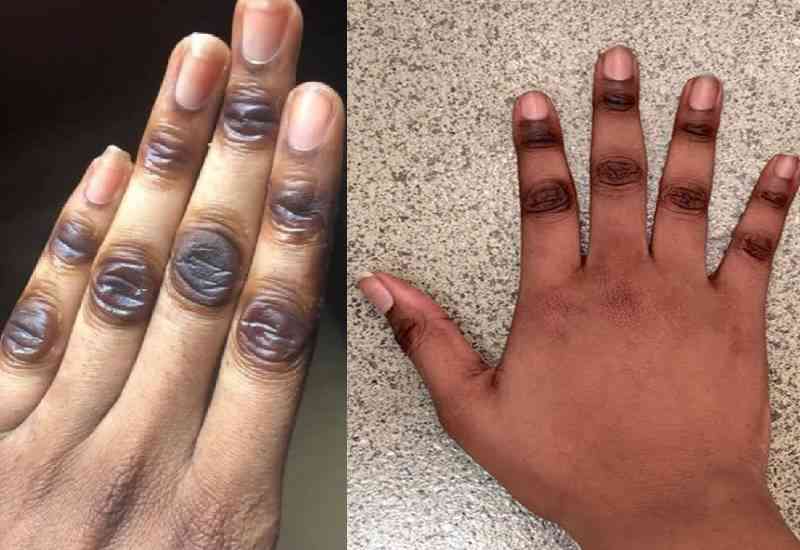 Dark knuckles and dark knees and elbows are one of the most stubborn areas to deal with. They take the longest time to respond to treatments which is a big headache when you're trying to even out your body's tone.
There are a couple of reasons that can cause dark knuckles including acanthosis nigricans, a skin condition that commonly occurs in darker-skinned people, health conditions like Polycystic Ovarian Syndrome, diabetes and vitamin deficiencies.
But, there are home remedies for dark knuckles however they need a lot of consistency. Here are five suggestions you can try for a more even appearance:
BAKING SODA SCRUB
Baking soda is a gentle home ingredient that can help to even out your skin tone more. Although it doesn't have lightning properties, it still comes in handy because it helps eliminate blemishes and exfoliates for a more radiant glow.
You can easily make your baking soda paste by mixing some of it with water. You will then gently scrub it in circular motions for about five minutes and let it sit for a few more minutes before rinsing it out.
TURMERIC MASK
Turmeric is a veteran of natural skin care remedies. It's often recommended for facial skin care routines because it's suitable for sensitive skin types as well.
If you're struggling with stubborn knuckles, you can customize your own turmeric mask made of turmeric and yoghurt, which also has natural lightening acids. You can also turn this mixture into a gentle scrub by mixing it into a thick paste if you like.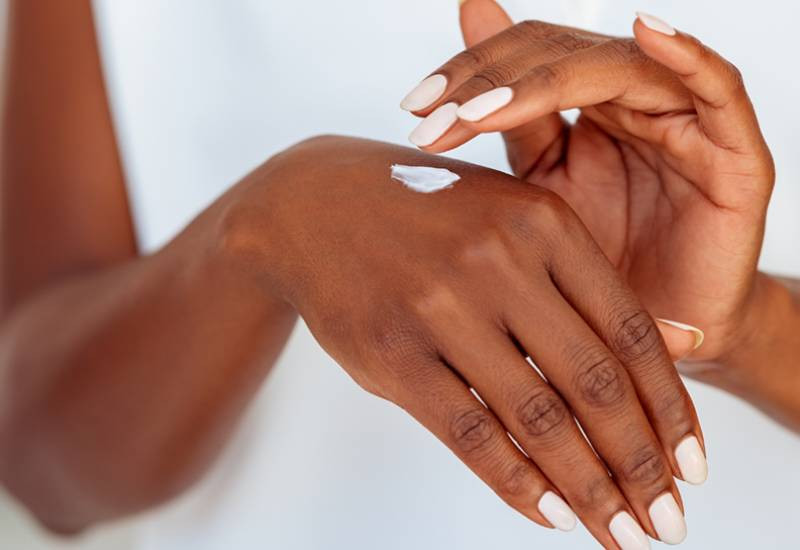 SANDALWOOD AND ROSEWATER
This is a powerful combination that really gets the job done. You can easily find these two ingredients in supermarkets and online stores but, make sure that you're buying sandalwood in the form of a fine powder and pure rose water, not the ones that have extra chemicals in them.
You will mix the two ingredients into a paste and apply it directly to your clean hands. You will then let it dry then rinse out as you gently massage it in.
BROWN SUGAR AND HONEY SCRUB
Brown sugar is excellent for homemade scrubs compared to white sugar because it has most of the nutrients and natural acids intact. Its fine texture is also gentler on the skin which makes it perfect for this scrub.
Honey will also add some exfoliating properties to this scrub so mix them together and gently scrub your knuckles once or twice a week.
You can also add a little lemon juice to enhance its effectiveness.
POTATO JUICE MASK
Potatoes are very rich in vitamin C and other lightning properties. These are key ingredients that are needed for natural skin brightening.
Prepare this mask by extracting the juice, which can be done by a juicer or blending and straining. The next step is to apply to clean skin then let it sit for about 20 minutes before rinsing.
Related Topics