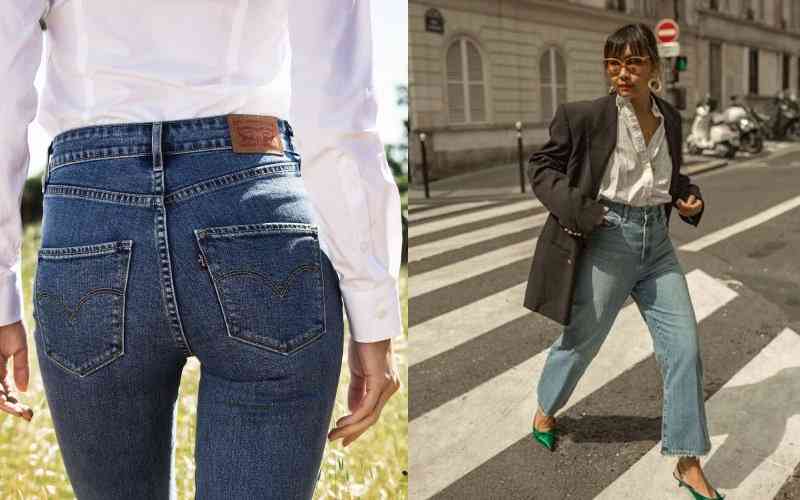 It is the end of the annual school calendar and at a private city school, part of the end-of-year activities is a showcase of the fashion trends of 2022.
Anyone here who was around in the 1990s must be having a feeling of nostalgia. The students, young and largely Gen Z and millennials seem to have borrowed heavily from the 80s.
The 1970s and 80s also seem to have made a major comeback when it comes to Pulsers and fashion this year.
As the emcee calls the participants on the runway, a number of the female students hit it wearing oversize sweaters, jogger pants and platforms. Another group follows. This one has bubble dresses, sexy-fitting tops and checked short skirts.
Making a statement during this show are the cutout mini-dress, sequin tops, oversized shorts, long leather jackets, cargo pants, biker shorts and crew necks, all of which have dominated urban streets throughout the year.
Finally, Gen Z and millennials seem to have taken it up from where Generation X and Y left it. It looks and also feels vintage cool.
"I like the urban 2022 fashion feel. It has allowed millennials to experiment and come out with a fusion of what used to be the big looks of the 70s and 80s. When you see them in these looks, you would get the feeling that they are defying fashion rules, breaking them and coming out with what is strictly their look. It feels like sweet fashion rebellion," says Michelle Mutuma, one of the designers who was showcased during the fashion show.
"I have never in my wild thoughts imagined that the corset would ever make it back, not as an aesthetic piece but a dominant dressing look.
"Even the afros, and loafers as the platforms. College girls are in with the thong-revealing denim and the oversize flare pants are now in. It is like this has the millennials raiding their grandmother's closets and while at it sending designers back on the drawing board," Michelle adds.
According to fashion experts, Gen Z and millennials have zoned towards the 'grandpa look' in their effort to redefine their generation that is more about fun, comfort and vintage as opposed to the systematic way of following fads and trends.
Another theory has it that this new fusion has been fueled by Gen Z and millennials' push to express change for self-expression and adventure as they reflect on their generation. The aesthetic has also been catalysed by the gothic and emo revival that has been a thing on social media lately.
From dark clothes to dramatic eyeliner, the style, popularised on TikTok, has found its way back to the streets, making anyone who listened to bands like Queen, Linkin park and Nirvana in their heyday relive their rebellious teenage.
Gen Z has also taken this style to the workplace. Due to an increasingly accommodating culture, it is now commonplace to see them go to work in jeans and corsets, or incorporate harness belts into what would otherwise be an official look.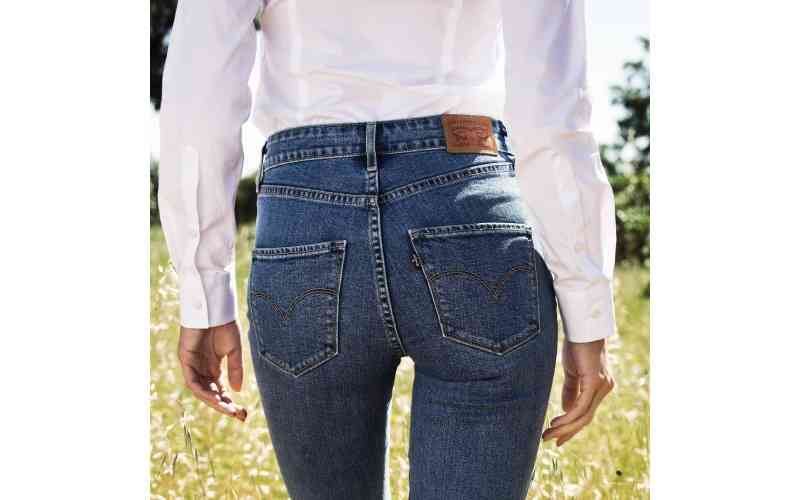 According to Njeri Murigi, a retired civil servant, it is interesting to see people go to work in styles that would have been an absolute no go in her day. "Things are so much easier for the younger generation," she says.
"Without the burden of conforming to a style that is not your own, you can find pieces easier and quicker."
At the workplace in many organisations, the policy of dressing has had a major change with some institutions creating new cultures that accommodate Gen Z and millennials. It is no longer about the old polished look of suits and ties, dresses and high heels.
Jeans are a mainstay on the weekday and nobody bothers if you wear what used to be a jacket for the Friday look.
Speaking of fashion, the industry has been moving at a fast pace but new trends haven't really caught on. It is no wonder many people are now seeking familiarity from vintage and retro pieces.
Take for instance the S corsets that were a trend in the early 1900s and ladies could be seen revelling in their femininity, with waists clasped like hornets.
Today, however, girls have changed the corset from a dress-spicing ornament to a daring top that is typically worn with tattered jeans or cargo pants, with tiny sling bags to complete the look.
In the 1920s the flapper style was the in thing and ladies attended balls and functions in ornately beaded dresses with feathery accents and fringe finishes that would not have been complete without jewelled headwear.
Today, the red carpets are awash in these classic looks, and celebrities are leading the way in dashing, breathtaking costumes and outfits that capture the essence of the bygone era.
Looking at men's wear, puffer jackets have also made a comeback while others may argue it was never really gone. The puffer jacket was invented in 1936 and had a breakthrough on the fashion scene in the 1990s.
Today it is one of the best fashion trends we have for both men and women, without forgetting our politicians who have also made this piece an election essential.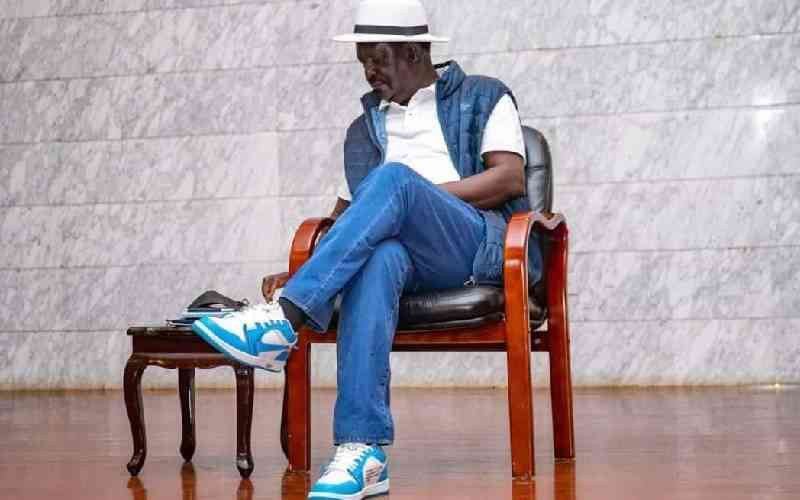 Have you also noticed the oversized blazer trend? Given how adaptable and simple it was to wear, blazers enjoyed an exploding appeal among working women and men in the 1980s. And today, you will notice that the jutting shoulder pad blazers are trending with a wider colour variety and exquisitely detailed buttons.
And how can we forget bell bottoms? A closet staple that reportedly dates back to 1817 but gained popularity in the 1960s and 1970s.
This trend has been making a slow but steady resurgence in fashion and today, some ladies prefer to call them palazzo pants when they have customised versions produced.
And clothes' are the only thing making a significant comeback, accessories have been having their moment with bucket hats back in, a trend formerly from the 1900s. Bold hair clips from the 1990s, the 1970s platform heels, chain belts and bags all from the twentieth century are also back.
"The faster it comes the faster it goes, I think designs from the past were more real and well thought out and that is why they can surpass the test of time," says Tori Otieno a fashion designer.
Four years into her career in the fashion industry, Tori is convinced that if you do not put in the effort to create something good, you won't receive recommendations or praise for a job well done.
"I think nowadays it is all about the money. It is no longer about creativity and even the consumer can read through that. Pieces from the past were made with a lot of attention, care and less of a desire to increase sales," says Tori.
The fashion business may have declined as a result of fast industrialisation. New styles can no longer make an impact because clothing is so widely available and reasonably priced.
"You know in the past there used to be a dearth of designers and everyone craved a fresh design but today there are a ton of them, not to mention the advent of fast fashion, which replicates all good designs much faster and cheaply," says Tori.
Fast fashion experienced a surge in the late 1990s and early 2000s and since then, fast fashion retailers have dominated the streets, displacing high-street fashion.
This has led to an abundance of cheap clothing that only lasts for a few weeks or months before they go out of "fashion".
"Exclusivity is what makes a design beautiful and fast fashion is eroding that quality. And this is why retro fashion is gaining popularity, you cannot take away that exclusivity from it," says Tori.
Reports by Earth.org state that of the 100 billion garments produced each year, 92 million tonnes end up in landfills. To put things in perspective, this means that the equivalent of a rubbish truck full of clothes ends up on landfill sites every second.
According to the United Nations Environment Programme, the industry is also the second-biggest consumer of water and is responsible for 8 to 10 per cent of global carbon emissions.
As a result, there have been numerous campaigns encouraging fashion companies, enthusiasts and consumers to practice sustainable fashion.
And one way of doing this is recycling clothes; in most cases, these clothes are vintage pieces, which again circles back to why old trends are making a comeback.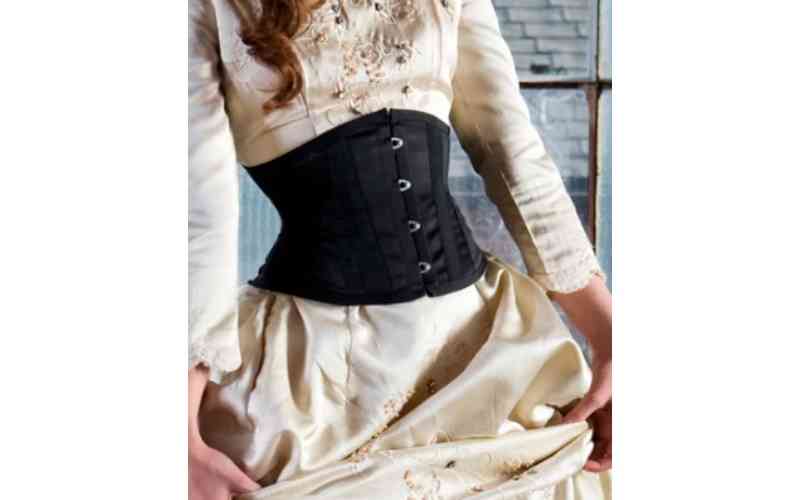 For Aggrey Ojiambo a contemporary Kenyan photographer and a lover of old stories and retro fashion, the style has more depth and rawness and the Pantone colours just make them worth shooting.
"I think when we have artistes who want to tell forgotten stories then you have to go back in time and if you want to depict that visually then you have to create the atmosphere for it and that is through how we dress," says Aggrey.
This is a trend that has been mastered and perfected by the music band Sauti Sol, who tell modern-day stories in their songs while anchoring their video clips with vintage looks.
Frank Mungai owner of Muma Pix Photography believes people are running to the past to get fresh content and re-do older styles in a much more modern environment.
"I enjoy shooting these looks and people may also be running out of ideas - where else can they look for inspiration if not from the past?" poses Frank.
So, given that we have almost a century's worth of fashion trends to replicate and modernise, is it safe to say retro fashion is here to stay?
Related Topics