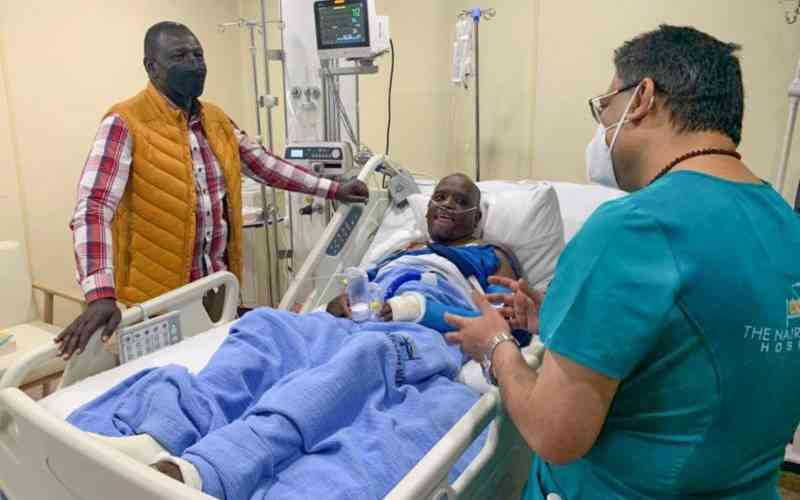 Former senior government digital, innovative, and diaspora communication director Dennis Itumbi has been awarded Sh630,000 over unfair dismissal by State House.
Labour Court judge Jacob Gakeri in his judgment found that although the government was justified to declare him redundant, it did not comply with the Employment law.
The court found that he was a government employee for five years and eight months and wished to work until October 2022.
According to the judge, Itumbi did not contribute to the termination of his employment nor was he issued either a warning or disciplinary letter. "The respondents may have had a valid and fair reason to terminate the petitioner's employment but did not comply with the requirements of the provisions of the Employment Act, 2007, to guarantee procedural fairness in the process," said Justice Gikeri.
Itumbi was employed on July 9, 2014.
In March 2020, in the midst of the Covid-19 pandemic, Itumbi was informed that his employment had been terminated on account of the abolition of the office following a re-organisation.
However, after his position was scrapped, he moved to the Labour court, arguing that it was done by an unauthorised officer and without following the law.
He accused the Public Service Commission of placing him on the guillotine at the behest of the then Interior Cabinet Secretary.
According to him, there was no justification for the PSC to involve the CS in the abolition of his office.
PSC in its reply opposed the case. It argued that on June 5, 2014, State House sought to establish an extra position for Itumbi which was to be under the President's Delivery Unit (PDU) and State House comptroller.
Related Topics