Home
/
Between The Sheets
Cancer and low libido: How to handle it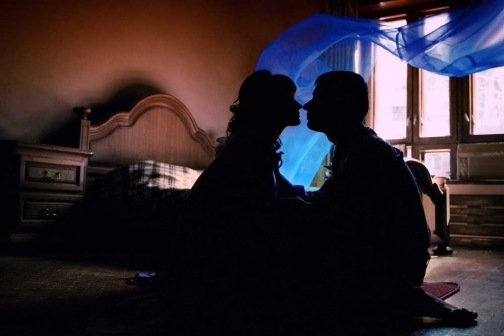 November – also affectionately referred to as Movember (from combining the words Moustache, which many men grow in this month for awareness, and November) – is the penultimate month of the year in which men's physical and mental health takes the front seat. This combined with the fact that many men continue to overlook their health problems until they begin to affect their sex lives leads me to dedicate this article to men and their health, as it pertains to their sexuality. I would like to focus specifically on cancer; the diagnosis, treatment and aftermath, how it can affect your sex life and how you can claim it back. This article does not in any way take the place or need for medical or psychotherapeutic intervention; please consult your doctor or therapist if in doubt.
Many people who receive the diagnosis of cancer have a decline in their libido given the uncertainties that accompany such a diagnosis. While some people may hold the perspective that it is "not a death sentence", others could experience a heightened sense of uncertainty about the future, fear of the unknown or worry about children, spouses or other significant people in their life. No matter how you receive the news, if you experience a dip in or total absence of sexual desire as a result of this diagnosis, please be gentle with yourself. Between the emotional strain, the challenges of the treatment protocols e.g. chemotherapy, radiation, surgery or medication, and the general upheaval that this disease can have on your life, sex simply may not be on your list of priorities. If that is the case for you, let it be and take heart in the knowledge that it will not always be like this. Remember too that there are many other ways to connect with your partner, including sexually, without sexual intercourse so take off the pressure for sexual intercourse and keep an open mind about how else you can connect with your partner, when you're ready.
That said, it is important to note that there is nothing wrong with desiring sex even when the timing may feel inappropriate or unexpected. People respond differently to crisis, and that means that while some people shut down sexually, others may find a renewed vim and vigor for sexual satisfaction. Some cancer survivors have reported a heightened sense of the realisation that "life is short" and that makes them not want to postpone anything pleasurable. Others have felt as if surviving cancer and its treatment protocol was a sign that they needed to live their lives to the fullest, including their sex lives, almost as if they wanted to grab the life they felt they almost lost. Others still have found it important to continue living their lives as normally as possible, which includes sexual activity. If you are in this category – or if your partner is the one in this group – there's no need for judgment or negative thoughts about it. It's normal. Considering all the benefits of sexual intercourse, this could even be a contributing factor to their/your holistic wellness.
For care givers and partners of cancer survivors, there may be some elements of guilt for even thinking about sex while your loved one endures the fight of their life. There may also be some frustration at desiring sex from your sick partner yet knowing that they are unable to meet your need at that moment. Caregivers and partners may also completely shy away from any sexual advances in a bid to protect themselves or their partner from pain, obligation or embarrassment. No matter what category you fall into, I urge you to handle your feelings with a level of compassion for yourself and your partner; cancer and all it entails is stressful enough and you're probably doing the best that you can. My advice is to a) use your best judgment and b) keep an open mind and ear; talk with your partner and listen to them If your partner desires sex, telling them that they shouldn't want it is hardly useful to either of you. In the same breath, demanding for it and getting upset when they don't want it is unlikely to be useful. Keep the dialogue open and commit to facing this journey as a team.
Cancer is a difficult diagnosis to receive and a challenging disease to treat. Depending on its location and severity, it can affect a person physically i.e. the disease itself e.g. pain, bleeding or swelling, emotionally i.e. the stress of facing your mortality, dealing with the after effects of treatment, dealing with the reactions and emotions of others or even depression or spiritually e.g. questioning your higher power as it pertains to your spiritual practice vs current health. It makes perfect sense that it would have a negative effect on your sex life. However, if you have endured your treatment and/or have received the go-ahead from your treating physician, then there is really no reason why you cannot continue to enjoy your sex life on your path to health, wholeness and healing.
Maggie Gitu holds an MA in Marriage & Family Therapy. She practices as a Marriage, Family & Sex Therapist and can be reached at [email protected] or via her Facebook page: Maggie Gitu.
Related Topics