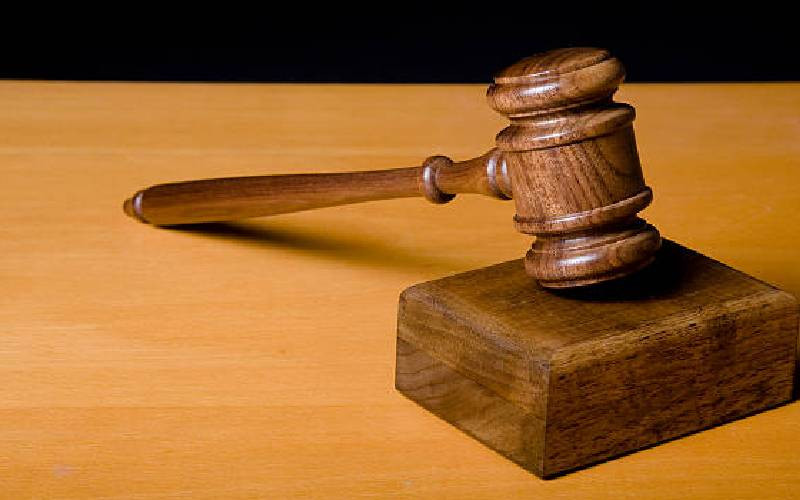 A battle over government funding of a children's lobby, the Child Welfare Society of Kenya (CWSK), and properties it owns has landed in court.
Bernard Odero, a lawyer, has sued CWSK, the Labour and Social Protection Cabinet secretary, and the Attorney General. He argues that the government should stop funding the organisation, and that it should be barred from dealing with at least 10 properties.
Mr Odero has asked the court to bar CWSK from dealing with properties in Kisumu, Nairobi, Lodwar and Kiambu. He also lists four properties in Mombasa and Mavoko, and two plots in Nakuru and Bungoma.
In the case filed before Justice Hedwig Ong'undi, Odero claims that the society is a private entity and therefore should not receive public funds.
"The first respondent is neither a public body nor a body regulated by the government or audited by the Auditor General as required by the Constitution for an entity or person receiving public funds," claims Odero.
According to the lawyer, CWSK, through its life member Boyi Mickey Otolo, filed a case in 2019 and clarified that the society is not a public entity.
The lawyer is of the view that the government had tried to convert the society into a government agency but Otolo challenged a notice published in 2014.
He asserts that CWSK is registered as a society and cannot benefit from taxpayers' money.
"The first respondent is a private entity registered under the Societies Act and has no public mandate nor obligation known in law and is not accountable for any public duty whether financial or otherwise," he claims.
According to Odero, the society is treated as a State corporation "merely because under the preamble of its Constitution, the president and minister responsible for children affairs in the Government of Kenya are co-opted as the patron and deputy patron, respectively". Odero also argues that after the case, the CS suspended the notice but the government has not ceased funding CWSK.
He wants the government to be forced to recover all the money it has spent on society. At the same time, he wants the properties he has listed in the case reverted to the government.
"The Constitution does not contemplate that a private entity could lawfully receive and utilize public funds and other resources at its whims, neither does it contemplate that a private entity could be funded from public funds without the funds being accounted for," he argues.
Justice Ong'undi directed that the case be mentioned on February 6.
Related Topics