Sylvia Wakhisi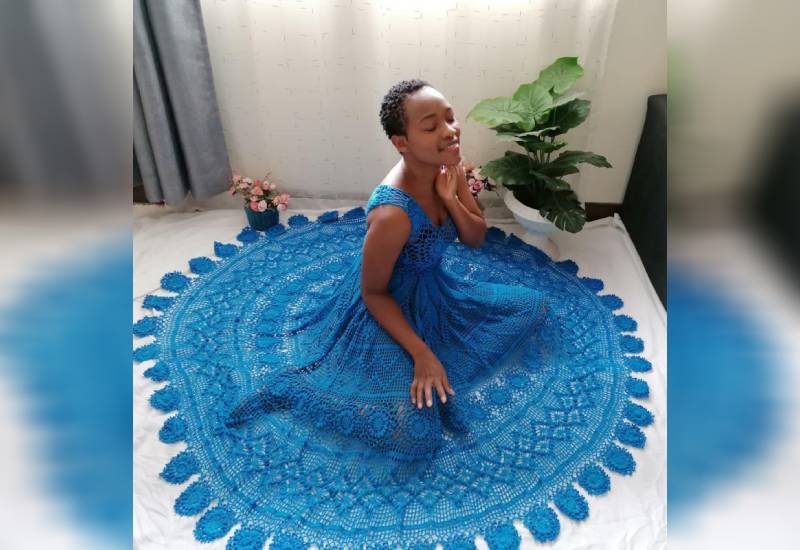 Joan Aoko, 28, is a crochet designer and the founder of Byaoko (pronounced by Aoko), a business based in Nairobi. She tells Sylvia Wakisi how her love for art, entrepreneurship and zeal to create employment opportunities propelled her to create her own brand
My background
I was born in Kisumu, but raised in Thika. I went to Thika Barracks Primary School and thereafter joined Gatitu High school. After that, I joined Maseno University to study International Relations and Diplomacy and graduated in 2015. I am married to Innocent Bwire.
The idea
I started crocheting at the age of nine. I learnt the art from my late mum. She used to crochet "vitambas". I have three biological siblings and we also lived with some cousins.
Being an introvert, I spend most of my time crocheting. However, at some point, I lost touch with crocheting and I later picked it up as a hobby in my fourth year at university.
I thrive in art, so crochet was a perfect escape to relax and be creative after classes. I became so addicted and passionate about crocheting that I opened an Instagram account and started posting my work.
The next day, I got an order from a client to make baby shoes. I was paid Sh1,000. That encouraged me to pursue the business aspect of it.
What happened next
I invested the money I got from my first sale into buying more yarns and different hook sizes. Initially, I was making all sorts of crochet wear; baby clothes and women's and men's wear, but I narrowed down to production of bikinis (swimwear) in 2016, and bridal wear in 2020.
Both baby stuff and bikinis were selling but I didn't enjoy crafting baby stuff that much. This year, I rebranded from our previous name Joheartyarns to Byaoko.
In the wake of the Covid-19 pandemic, many people have been forced to stay and work from home. This has led to the growth of our business through increased social media following.
I also started a YouTube channel where I teach people how to crochet. It has been doing well and I have been earning from it since many people are craving to learn new hobbies and skills. My YouTube name is Joan Aoko.
However, the number of sales had decreased due to the restriction of movement that had been put in place hence many people could not travel but it's now slowly picking back up since the lockdown was lifted.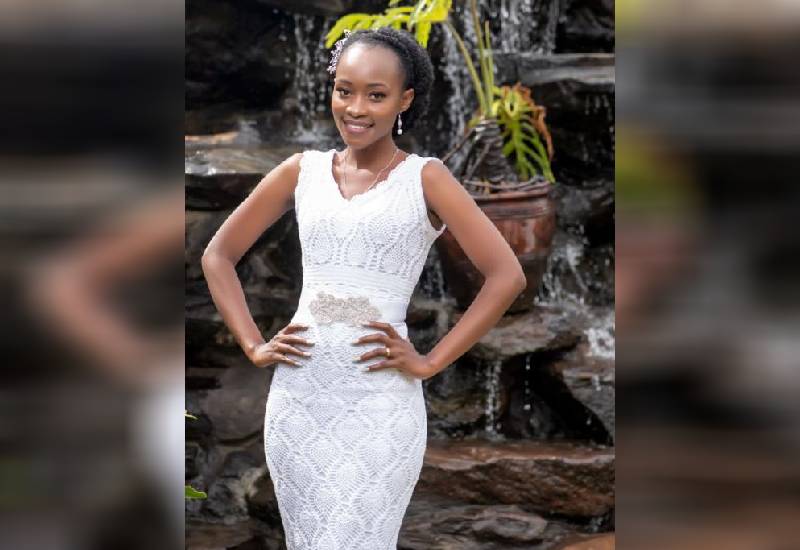 Running a startup
The business is exciting. The process of coming up with new designs, bringing them to life and people appreciating and buying them has been both fulfilling and rewarding. Our target clientele is mainly women who love unique products and appreciate art, although men are also buying them as gifts for their loved ones.
Most clients who purchase our products have special occasions like honeymoon, birthdays, and vacations. They say crochet makes them stand out and offers a perfect fit since we customise the products to client's size.
However, inadequate funds to scale up have been a hindrance to business growth. Not so many people appreciate the value of handmade products and they are not ready to pay a decent price. It is not everyone's cup of tea.
Where I am now
Reflecting on the five years since I pursued crocheting as a business, I have hired three employees who assist me with the production work. I would love to add more.
I have a yarn store called House of Yarns which sells imported crochet yarns and craft supplies. I am currently designing wedding dresses, working on client's orders and, in two months', time I'll be releasing the bridal collection.
My tip
You need patience, consistency, hard work and prayers in the crochet business. Since it is labour intensive and time consuming, growth may be slow but only your passion will keep you going.