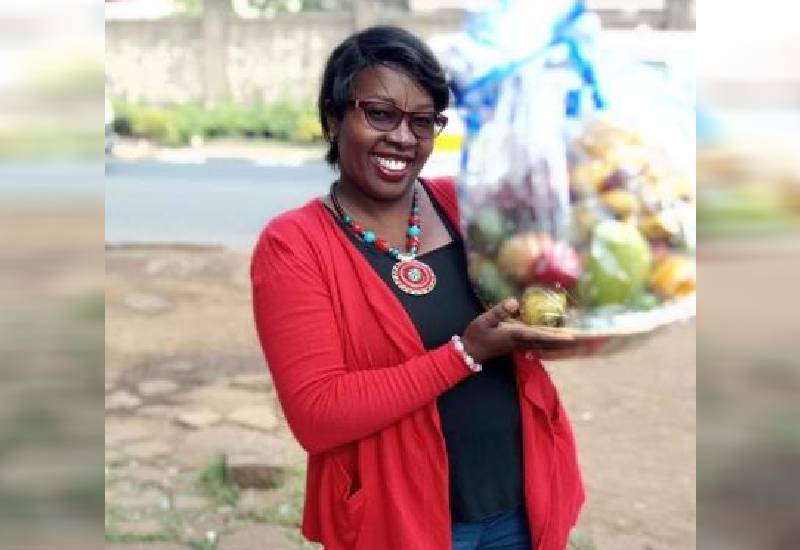 From selling fruits to family and friends from her car boot to a fully-fledged grocery delivery venture, Martha Wanjiku Chomba's business has grown in the four years since she started it. She shares the hurdles she had to overcome in the beginning
My background
I trained in supply chain management at the Kenya Institute of Management and Moi University.
I then later worked as an office administrator from 2010 to 2013, and later as a supply chain assistant at Kiambu Institute of Science and Technology from 2013 to 2016 before I left employment to pursue my business ambitions.
The idea
As a full-time working mother with a young family, I found it very hard to go for grocery shopping after work, and to balance that with house responsibilities while still trying to find time to spend with my family.
I would be so overwhelmed with trying to do everything and would end up returning home late when my sons Murimi (5) and Baraka (almost 2) were about to sleep.
READ MORE
Also, the quality of the groceries that I bought in a rush was often not the best. I shared my experience with many of my colleagues and I found that they were all struggling to find good quality fruits and vegetables at their own convenience, and that was how my business idea was born.
What happened next
While still working as supply chain assistant, I took a Sacco loan to buy a small car and one carton each of grapes, apples and oranges. I started by selling the fruits from my boot to colleagues and friends.
When my stock got finished, I would wake up at 3am to go to the market to buy new stock before returning home to prepare for work. It was a challenge balancing being a wife, mother, employee and business woman, I eventually had to let something go.
In October 2016, I left employment then in 2017 I officially started my business, SmartHub Groceries. We are an online, personalized fresh groceries delivery company that uses technology to provide work life balance to support working professionals and busy individuals.
We offer good quality fruits and vegetable to customers who do not have the time to go to the market. Now, we even have people from the Diaspora shopping for their family members who live in Kenya.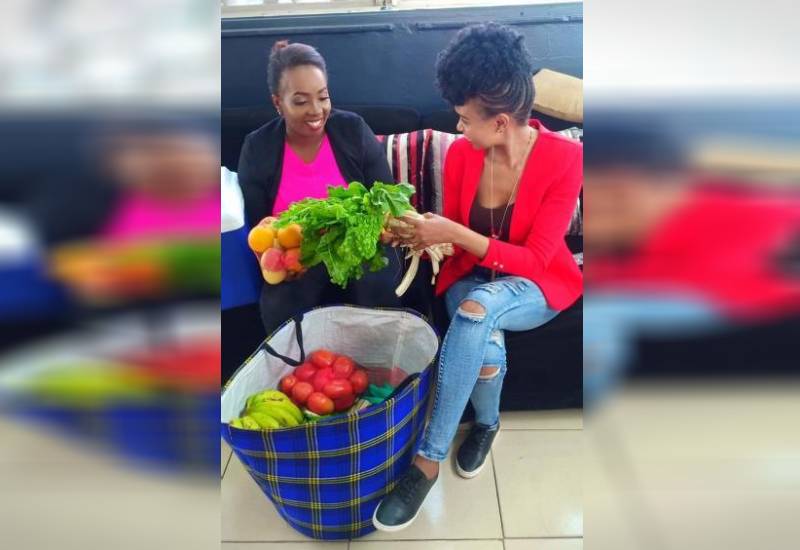 Running a start up
Starting is always challenging -- from finances to attracting business. Then you go through the stage where you start doubting your business idea and trying to please customers at the cost of your business in the name of keeping customers.
At some point, I ended up offering services beyond my business goals because I was afraid to tell my customers that something was not possible. When I realised that I was making losses, I made up my mind that had to learn how to say no.
I also had to learn how to properly manage my business and how to be strategic. I, however, had help from my husband Cyrus Chomba Murage, who is a management consultant with his own firm.
My advice for anyone who wants to venture into business is to seek or engage a professional who can help you manage, especially the early days.
Where I am now
As we speak, we are in a good place and have in fact broken even. The business has had significant growth in terms of its turnover, the number of people we have hired.
We also have business systems that are working and we have also been able to improve on our efficiency. Our goal is to be known for timely deliveries and quality produce. The number of customers has also grown.
My Tip
First, apart from hard work one needs to be strategic. Also, ensure that you have put in place business systems from the very beginning.
Lastly, use professional help at all times especially when coming up with a business plan and also in when executing the plan.