Home
/
Money
What to do with unexpected cash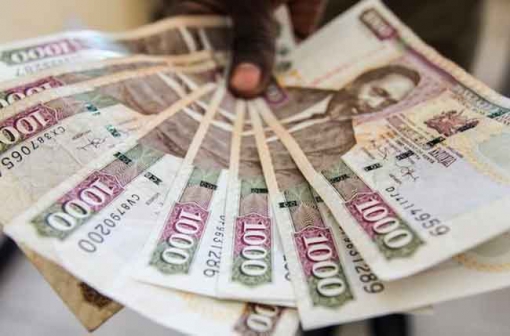 My colleagues and I were shipped to a secluded area for two days to write a report that has been long overdue. We worked like donkeys and before the end of the second day, we were done.
Happy with our achievement, our host decided to reward us with a Sh5,000 out-of-pocket cash. As soon as we received the money, the men disappeared to the most exclusive club in town where they drank all that money, as they later told us.
They nursed a serious hangover the following day. The women in the group went to the nearby market where they bought cereals and other foodstuffs for the family.
When sharing notes the following day on our journey back to base, the men generally agreed that that money "was unexpected so there was no way it was going to 'interfere' with their normal budgeting."
This is one case of how men and women handle money; like day and night. While the man 'blows' it away, the woman instantly finds a hole in her budget and the money goes into practical and – many could say – useful causes.
The men too can argue that even if they did not drink on this specific providence they would drink anyway. And how can they draw a budget using a 'miserable' Sh5,000, anyway? They think big, big money is what makes sense to them. These little amounts are just not worth talking about, they argue, and can only progress when they have hit the jackpot.
But women are investors. In this journey, every cent counts. It is not in women to splash money around, to show they have 'reached' but if anything, they will behave like paupers even when they are building a multi-storey structure. Thus the money men dismiss as too little is huge in a woman's eye.
When she leaves for work every morning, she gives her housekeeper money for minor shopping such as vegetables and fresh fruits. This little money she gives, say Sh300, is enough for the family. If that amount takes care of her daily extra budget, then it is good money which cannot be demeaned.
She saw her mother safely keeping money for a rainy day. It was little money but it meant a lot to her mother – and to her – as when the time came for its use, it did a lot of good. Thus she knows that once she spends this windfall on the cereals or whatever she buys, the money she had set aside for the same can go to another kitty. What else can you do with that amount of money?
Gift it: You can buy your child that gift she has been begging you to. It is enough to get a decent, dear and durable gift. After you buy it, that money would have given you peace of mind that you haven't enjoyed since your child started singing about that particular gift.
Pay debts: That money can comfortably sort out the shopkeeper or Mama Mboga's debt instead of waiting till end month to pay up. It will also make Mama Mboga give you more generous servings because of the surprise.
Guzzle it: Fuel your car for two weeks. This will eradicate the fear of driving around with a red flickering light in your dashboard warning you about low fuel. It will even give you more confidence in that duration.
Save it: Pay your chama contributions for the month. One burden off your shoulder. As we said, there is no money that is little. If you had saved Sh25,000 it will suddenly increase to Sh30,000 and getting a loan on the latter is more greater that the former.
Treat yourself: Go to that restaurant that you have always said you will have a meal or massage one day but you have not had the money to spare. It will remove the craving and release your energy to focus on other things. You deserve it once in a while. It is your sweat and just don't think about others all the time.
Related Topics