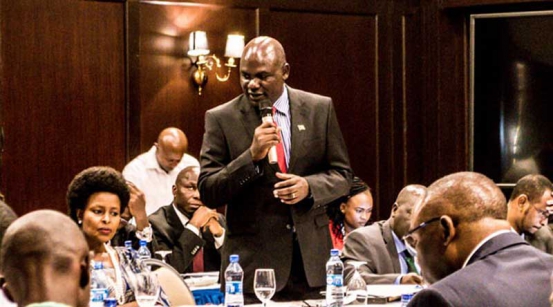 So far, campaigns for the August elections have been peaceful, restoring the long lost hope that the Kenyan voter has finally come of age; that what should guide their choices are the issues on the table. Many believed that Kenyans had embraced the democratic space, the rights and the freedoms that the Constitution guarantees every single citizen.
How misplaced that hope was. The hostility that Deputy President William Ruto was shown while on a campaign in Kisumu on Wednesday tells of an intolerance that should by now have been buried and forgotten.
Similarly, there is no excuse for the hostility that Opposition presidential flag bearer Raila Odinga, fellow NASA leaders and supporters were subjected to while campaigning in Baringo on Wednesday.
Yet it is saddening that those who engage in such vices are the very poor who should be submitting their petitions to the leadership for action.
Such heckling may cause a ripple effect where leaders face hostility in rivals' turfs, as witnessed yesterday when Raila was forced to cut short his speech while on a campaign tour of Kiambu.
If allowed to fester, such hostility would have a counter-productive effect on the quest for peaceful elections.
All aspirants have a right to campaign in all corners of the country. And Kenyans must be tolerant enough to allow dissenting views or, better still, stay away from rally organisers they don't agree with.
Related Topics