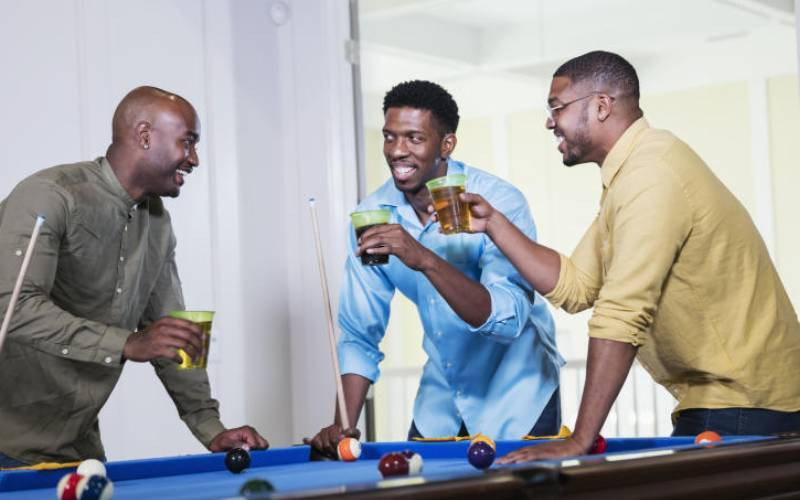 A week ago, a couple said they were expecting a child even after having gone for a vasectomy. The two, Medgclay Salano and Beryl Akinyi had agreed not to get another baby after getting their third born.
Medgclay said he felt it was the right decision at the time since his wife had been on contraceptives for a long time and he wanted to spare her the trouble.
On July 12, 2022, he underwent the procedure at a hospital in Navakholo.
"I felt like we have always left family planning to women and so after we got three children I wanted to take the responsibility and go through the procedure myself.
"The doctor told me I would be safe after 20 ejaculations or after three months. Up until October I knew we were safe but in November my wife missed her periods," he said in an interview with Citizen.
Medgclay asked his wife if everything was okay and she said she had an irregular cycle so all would be well.
In December 2022 they went for tests and that is when they found out they were expectant. It was a confusing moment for the couple as Beryl had previously delivered two babies via caesarean section yet another pregnancy was staring at them.
Beryl maintained that they were faithful to one another and infidelity was out of the question.
"We are believers and we are pro-family. There were no trust issues that one of us had gone astray. Of course, I was in denial because I could not understand how I got pregnant.
"At first I wondered how I would break the news to my husband but I had to tell him after I began noticing changes in my body," she said.
CONSCIOUS PLANNING
Family planning has become more appreciated today than in the past.
Today spouses sit down and make this decision together (some even before the first-born is delivered) where as others have naturally let the women decide how they want to go about it.
For some the husband decides to take one for the team and goes the vasectomy way.
Vasectomy is a form of male family planning that ensures that sperms do not get to the semen. Sperms are produced, but they die and get absorbed in the body.
The procedure is done by cutting and tying the vas deferens tubes keeping sperms out of the semen.
In many hospitals, this is an outpatient procedure that mostly require a few days of rest to heal. The process takes about 10 to 15 minutes. This procedure is non-invasive and a safe and effective method of family planning.
The men who go through vasectomy have the ability to ejaculate even after that and produce semen. The only deference being the sperm will not reach the semen.
The cost varies. It can range from Sh15,000 to Sh150,000.
After the procedure, the patient is encouraged to go for a sperm test twice in a span of three months to ensure the sperm count has gone down. Sperms take a while to be emptied from the tubes hence the tests to be sure they are no more sperms.
Vasectomy is, however, not a comfortable topic for many men.
"I am not sure I can opt for vasectomy. It is sort of a scary idea to me. And well, even if I underwent the process I don't think I would ever disclose it to anyone aside from my wife," says Michael Mulei, 36.
Sharon Mwati, 30, is a wife and a mother of two. She says her husband and her have had discussions around vasectomy. She says her husband is open to the idea.
"This is something my husband and I have talked about over and over. We will most probably have his undergo the process after we get our third child. I believe this is one of the best ways to do family planning," says Sharon.
One possibility is that there are very few testimonials of vasectomy, creating a very low influence among men in regards to the procedure.
"Most men fear this topic. They would rather wish the topic away. I think this is more because they will have sort of lost control of their masculinity if they do. There is also the fact that one might at some point want to change their mind to get more kids yet reversing the process is not something popular," says Victor Otieno, a psychologist.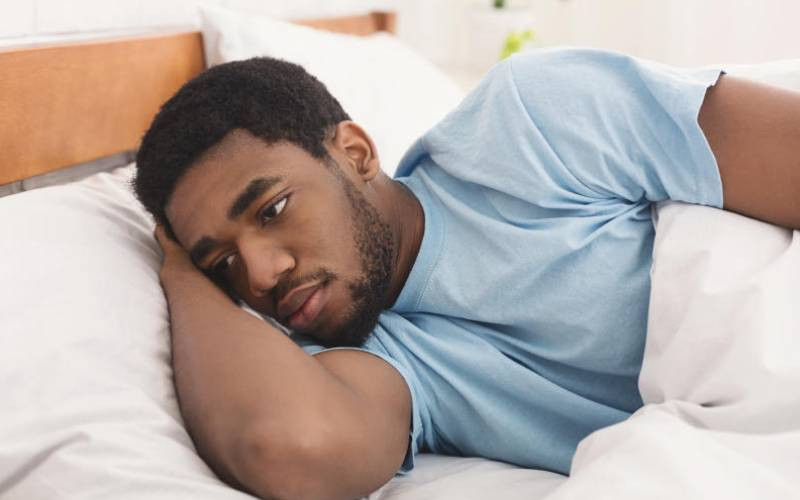 Otieno says there are many myths surrounding vasectomy this too making men to shy from it.
"The whole idea can be scaring as it is sensitive for the fact that you are targeting an intimate body part. There has also been a common believe that vasectomy does hinder a man's sex drive. Another myth is that it increases the risk for prostate cancer," says Otieno.
Dr Stephen Lukasewycz, a urologist, says vasectomy is a very effective form of birth control and only a small percentage of patients report failure.
He says that having sex too soon after the procedure might lead to pregnancy since it takes several months for semen to be sperm-free after vasectomy.
"It takes several months for semen to be sperm-free after a vasectomy and the only way to know is to have your semen tested. Until then, you can still get your partner pregnant.
"That's why I tell my patients that they must use another method of birth control until they have a semen sample tested and it shows a zero sperm count. Better safe than surprised by an unwanted pregnancy," he says.
WHY THE FEAR?
Vasectomy, as compared to tubal ligation, is an easier procedure, and reversible.
Tubal ligation is permanent and highly invasive as it involves a permanent removal or blockage of the fallopian tube.
However, many men are cautious about embracing it, driven by fears and myths.
Men have long attached their fertility to the ability to sire children. Vasectomy being that it takes that away they are worried that it is an insult to their manhood if they lack the ability to produce sperms. For this reason, not a lot of men are willing to undergo the procedure.
Other men fear that the procedure may affect their sex drive. This has been proved false, as ejaculation is never affected by vasectomy.
Some men fear that their wives might leave with all the kids and they do not want to be childless so, they are avoiding the procedure as even with the confirmation of the procedure being reversible.
"I can never have a vasectomy, and it is okay for you to choose not to have but there is no way I will let that happen to me, what if one day you leave with all the kids or I desire another kid because of one reason or another? That is not an option even if I do not want kids anymore," says Ngugi a 34-year-old father of two.
However, just like in all family planning methods, medical experts input is paramount as well as agreement between the couple.
Men have also linked the procedure to causing prostate cancer. Recent studies, however, have shown that this is false. Men who have had vasectomy have the same risks as those who have not.
The risks that have not been taken care of by the vasectomy are sexually transmitted diseases. However, there is no increase or decrease of the same just because of a vasectomy.
Related Topics