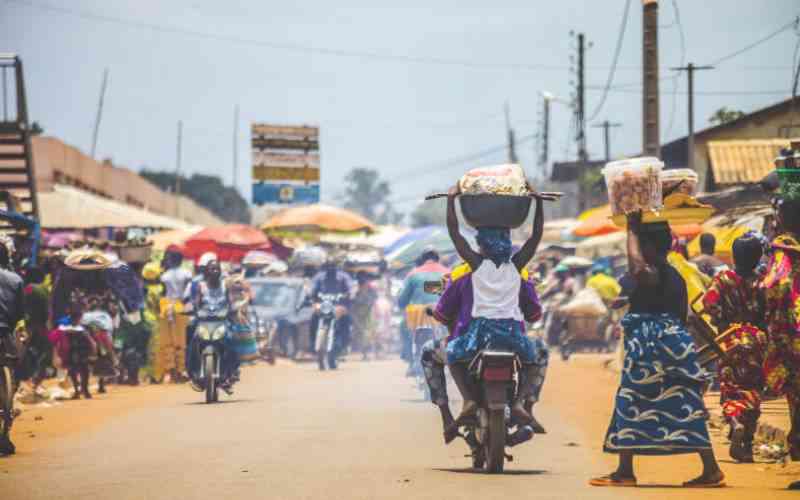 During Christmas time, people usually choose different destinations for holiday travel. Some have already booked an international trip somewhere and others are planning to spend quality time with their loved ones within the country.
A common Kenyan culture that has been popular for decades is choosing to go to "shags" for Christmas. People just love going up country to see their grandparents and other relatives they don't get to see as often, plus, it's just relaxing when you're around that peaceful rural environment with fresh air.
On the flip side, we can admit that being upcountry isn't always fun because we don't have the same comforts we're used to back at home. It's also demoralizing knowing that you might spend Christmas sitting around all day, doing chores or staring at cows and goats in the farm.
This year, you don't have to feel bad about being in ushago this holiday. There are lots of fun things you can do, and here are some ideas:
Have a barbecue
If you love cooking, this is your chance to show off your skills. A barbecue would be perfect because the entire process is a fun activity on its own.
The thing about barbeques is that it's not just about barbequing meat and eating. It's a whole bonding experience because you get to catch up with everyone as you help each other prepare the meat.
Throw a daytime party
Parting in ushago with family should never be underrated. Being in a different calm environment gives it an interesting vibe so this might be something you can plan for.
You can maybe shop for drinks on the way so that you will have enough, in case you won't have access to a mall easily. You could also plan early and get everyone to contribute to the party.
Take a mini-road trip
This holiday could also be an opportunity for you to check out different locations around the same area or outskirts. You will find out that there is so much beauty upcountry and interesting scenes you've never noticed before.
This will be a way for you to de-stress and it will also give you a chance to catch up with your relatives on your trip.
Spend the day at the mall
If you're lucky to have a mall nearby, you can also choose to spend a day there. It's not about roaming around doing nothing because you will have a good time hanging out with family.
You could window shop a bit and maybe even have lunch as well.
Have a bonfire party at night
A bonfire usually has a way of bringing people together and strengthening relationships. As you sit around the fire sharing stories and memories, you will feel the bond you have with your family grow stronger.
This is a simple idea that you can pull off without much hassle. What you really need is to find the right spot in a large open space, some warm blankets and drinks, and that's it!
Related Topics