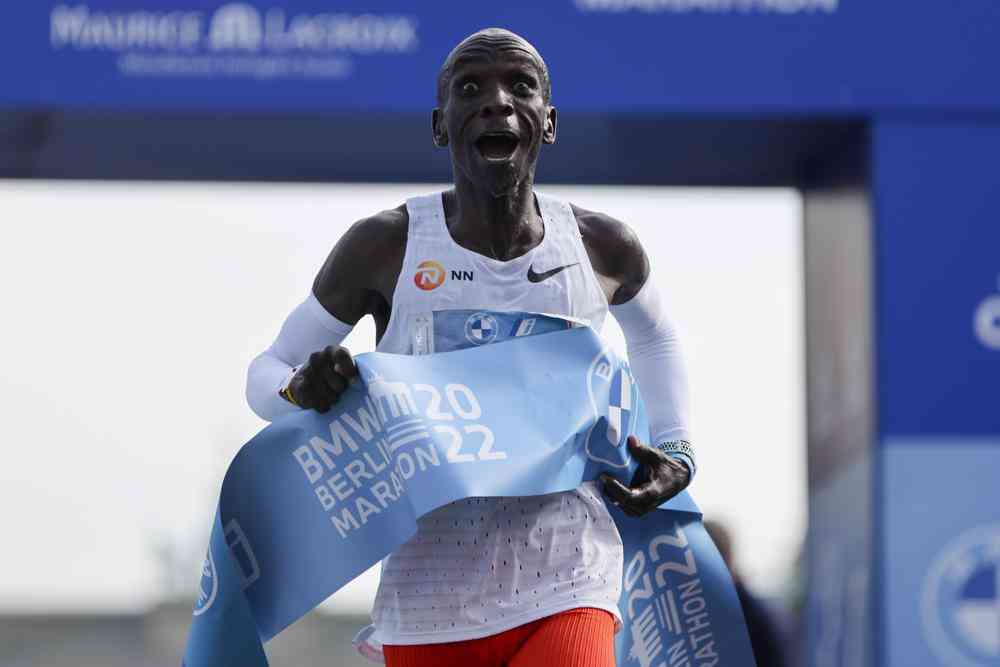 Eliud Kipchoge reminded the world on Sunday that he is the Greatest Marathoner of All Time after setting a new World Record at the Berlin Marathon in Germany.
The two-time Olympic gold medallist lowered his own record of four years ago by 30 seconds after clocking a new in 2 hours 1 minute 9 seconds to win the Berlin Marathon for a joint fourth time alongside Ethiopian legend Haile Gebrselassie.
The world record he broke was his own - 2:01:39 - set in 2018 on this course.
Kipchoge edged out his fellow countryman Mark Korir, who finished second in 2:05:58, as Tadu Abake from Ethiopia finished third in 2:06:28.
Kipchoge has no equal in the distance, and now counts 15 marathon wins to his name.
In 2019, in Vienna, he became the first person to run a marathon in under two hours, though his time of 1:59:40 was not recognized as a record because he ran on a controlled course with professional pacesetters.
After the Kenyan's dominance in Berlin, many are wondering what these athletes will earn after their triumph.
Standard Sports breaks down for you what the athletes will pocket after a new record, fast times were set in Germany.
Standard Sports established that in the Berlin Marathon, the first male and female runners are given cash rewards of about Ksh3 million each for winning the race.
And according to the Berlin Marathon official website, Kipchoge will earn an estimated Sh14 million for breaking his own world records and winning the Berlin Marathon.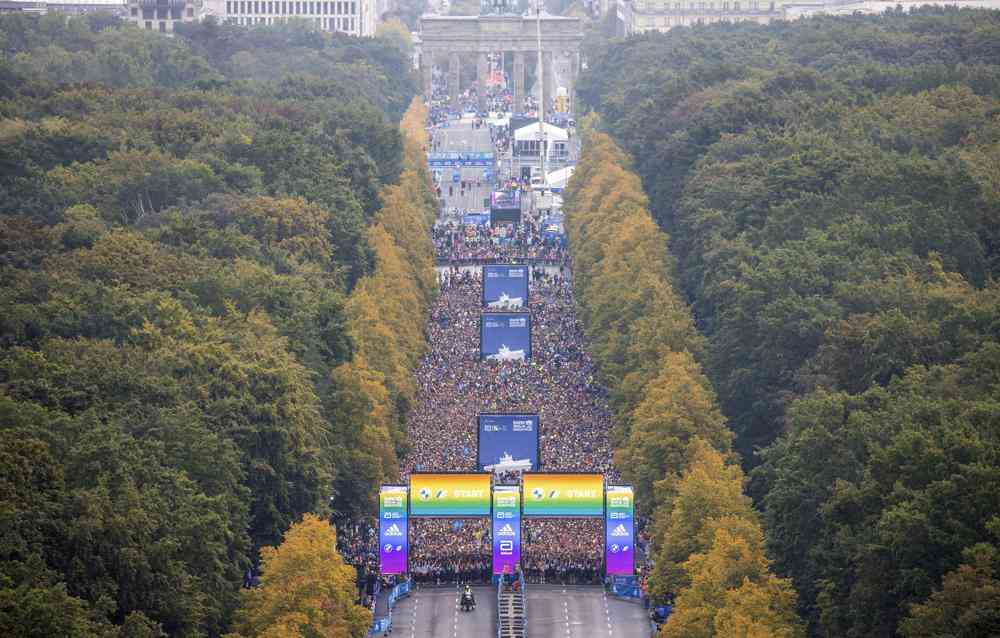 Kipchoge will take home close to Sh3 million for winning the race, Ksh6.8 million for breaking the world record and Ksh4.1 million for the time bonus.
Korir who came second will get Sh1.4 million for setting 2:05:58 with no additional bonuses.
In the women's race Sunday, Tigist Assefa of Ethiopia shattered her Personal Best by 18 minutes to win the women's marathon in Berlin ahead of Kenya's Rosemary Wanjiru and Ethiopia's Tigist Abayechew.
Assefa won the race in 2:15:37, the third-fastest time in history. Only Brigid Kosgei (2:14:14 in Chicago in 2019) and Paula Radcliffe (2:15:25 in London in 2003) have gone faster.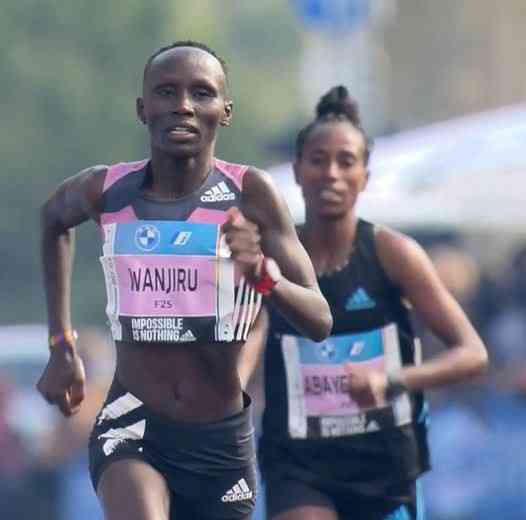 Kenya's Rosemary Wanjiru was second on her debut in 2:18:00 - the second fastest debut ever run - just ahead of Ethiopian runner Tigist Abayechew in 2:18:03.
Wanjiru who ran the second-fastest women's marathon debut in history will take home Sh3.5 million.
Wanjiru bagged Sh1.37 million for finishing second and Sh2.057 million in bonuses for running sub-2:19:00.
The prize money varies across the different marathons around the world with both male and female winners earning almost the same.
Therefore, it's worth noting that Kipchoge is the second Kenyan to pocket the highest money prize in the marathon this year after Ruth Chepngetich of Kenya won the Nagoya Women's Marathon 2022 in 2:17:18 in March, becoming the first woman athlete in marathon history to receive the largest first prize in the world.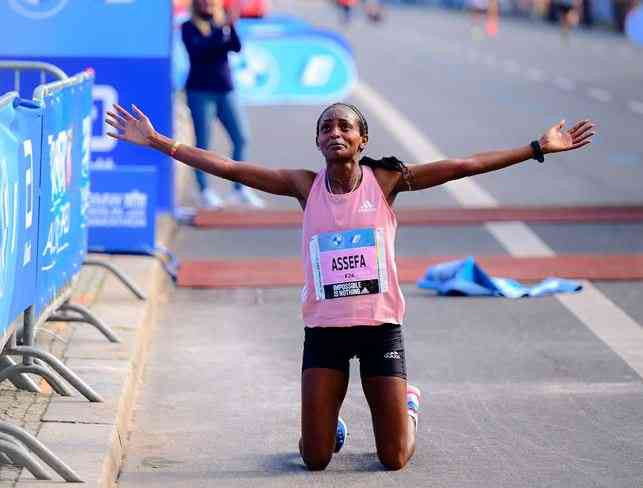 Chepngetich, who broke the race record by 2 minutes 11 seconds and received US$250,000 (Ksh28.4 million)
The Nagoya Women's Marathon is the only all-women road race with a World Athletics Elite Platinum Label and became this year the largest first-prize paying marathon in the world.
Dubai Marathon is also billed as the most lucrative with first-place male and female winners earning at least $200,000 (Ksh.20 million) each.
The Boston Marathon is also seen as the second most rewarding. The top male and female finishers receive at least $150,000 (sh15 million), with second place earning $75,000 (sh7.5 million).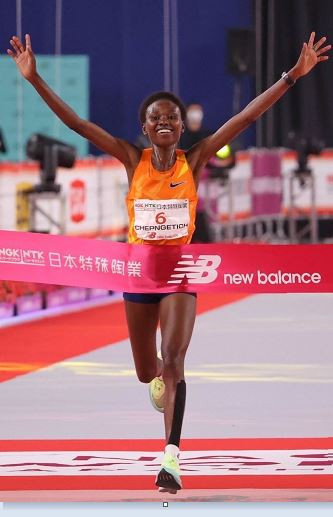 About The Berlin Marathon
The Berlin Marathon- The race was founded in 1974 by a Berlin baker, Horst Milde, who combined his passion for running with a family bread and cake business
According to the Berlin Marathon official website, the prize money is as follows;
26.45 million-plus bonuses in 2018. Expected to be similar in 2019.
First place male: 4.6 million (10 deep) in 2018
First place female: 4.6 million (10 deep) in 2018
Bonuses of Sh. 5 million. Time bonuses available for 1st and 2nd places only Sh.3 million for first place sub-2:04:00 men, sub-2:19:00 women.
Related Topics