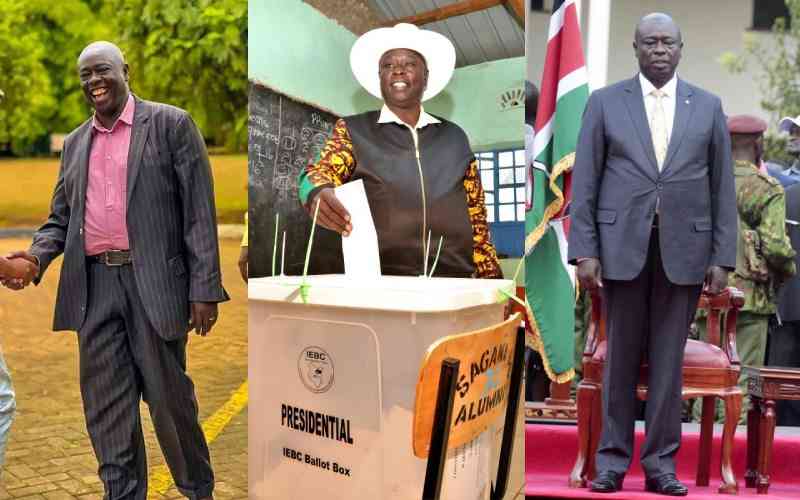 Deputy President-elect Rigathi Gachagua on Tuesday assured Kenyans that he will transform his look in the next three months, saying he is aware that many have raised questions about his style.
Speaking during a workout session in Karen before the inauguration, Riggy G, as he is popularly referred to on social media, said he initially never had time to think about his dressing because he was more focused on his safety.
"People have raised questions about how I dress, but I want to tell them that I had no luxury to think about dressing. I was caring about my life, staying safe. But now that it is all over, in another three months, people will like what they see
"We did not have time to go and buy new clothes to cope with the extra weight. We were targeted ...the first instinct was to stay safe. I needed to be alive," he said.
Further, Gachagua added that he intends to get in shape and his first task is to shed around 10kgs, from 94kgs to 84kgs
"I will get in good shape...from 94kgs to 84kgs...people do not know what I was going through."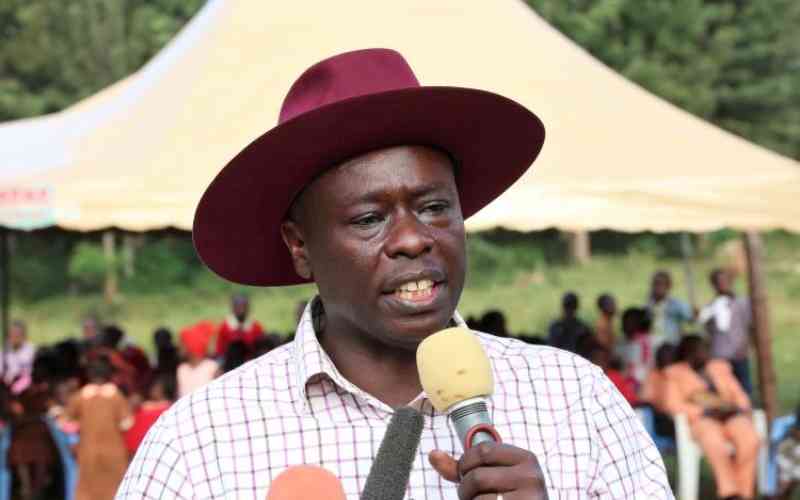 Asked about the role of his family in his political journey, the DP-elect said they were instrumental and gave him unconditional support even when he was being 'persecuted' for his political stand.
He lauded his wife Dorcas Wanjiku for encouraging him when things were thick and his sons for checking up on him when the future looked bleak.
"My family is a wonderful family. When I got in trouble with the state because of my political stand they stood with me.
"My wife Pastor Dorcas has prayed for me everyday. She has walked with me and has never left me. My two sons Kevin and Keith are wonderful boys. They have been with me in very difficult times. Even when I was in prison they were there for me bringing me food, checking on me and encouraging me," he said.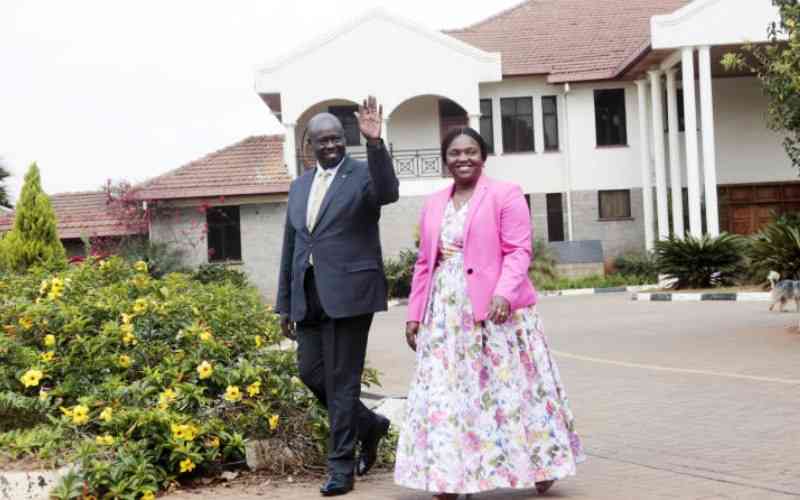 Adding: "I want to tell Kenyans to ensure they take care of family. When things were difficult my very good friends ran away, my business partners betrayed me, others disowned me, others disappeared but family was always there."
Related Topics