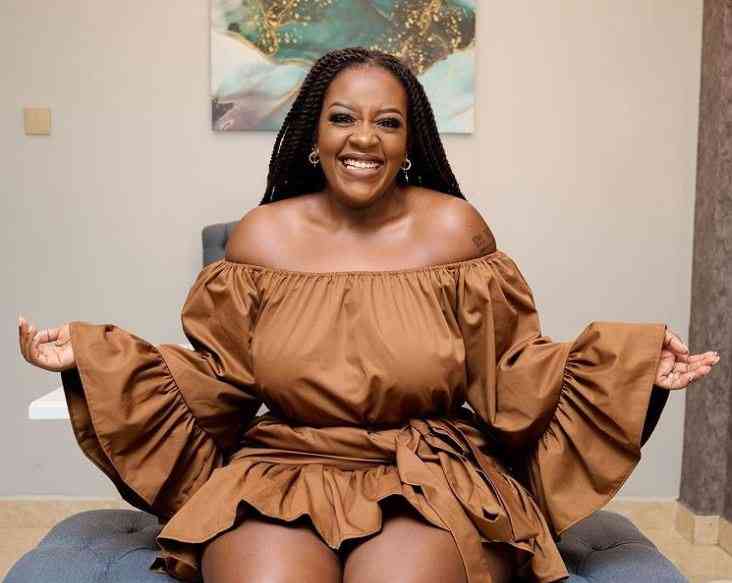 Content creator Murugi Munyi formerly known as Yummy Mummy has revealed how she managed to make money before landing a corporate job.
The influencer relived her hustling days in a recent social media post, saying that at the time, she had just gotten back to Kenya after pursuing a second degree in South Africa and still had no job.
"Wow what a throwback! This was from Ruvarashe, one of the first businesses I opened. I started that business when I was job seeking after University. That picture has reminded me of those times, really long time ago. This is after I had come back from doing my second degree in South Africa and in the period, it was like six months between when I got back and got a corporate job," she said.
To keep herself busy and make money, Murugi opted to start a clothing business where she refurbished denim shirts with a touch of Ankara and resold them at a higher price.
"So what I used to do to earn money, was you see those Denim jackets. I would go to Gikomba, buy them for like Sh50 or Sh60b bob and I would sow on any kind of Ankara fabric on it and I would sell them for literally Sh1000. Can you imagine, I used to make so much money. I never used to have this platform that I have right now, I mostly sold them on Facebook," she added.
View this post on Instagram
A post shared by Murugi Munyi (@murugi.munyi)
Murugi said Nairobi had a lot of opportunities for individuals looking to make money but added that they needed to be intelligent and diligent to get it.
"What I always say is that in this Nairobi there is money, you just need to know how to get it, you see for me, the denim was already nice but with my added touch it was like a special kind of Denim, Ankara kind of Denim. I enjoyed it, it was a fun business," said Murugi.
After landing a job, Murugi said she shut down the business because she "didn't have the time to do it anymore once I went to corporate. It was labour intensive."
However, this did not dampen her business spirit as Murugi ventured into several other businesses, some of which she ended closing and others flourishing.
"I have started and closed many other business and others are still thriving, others are closed. During COVID-19 period I opened Luxury Liqueur where I used to buy alcohol, sell... specifically luxury brands. I opened the business because I was bored at home. I had just had my daughter Tana, we were in lock down and I decided to do that because it was easy money for me to make. I closed it down because I realized for me to scale up that business I'd have to open a physical store and I did not care about alcohol that much to make that kind of an investment."
Related Topics