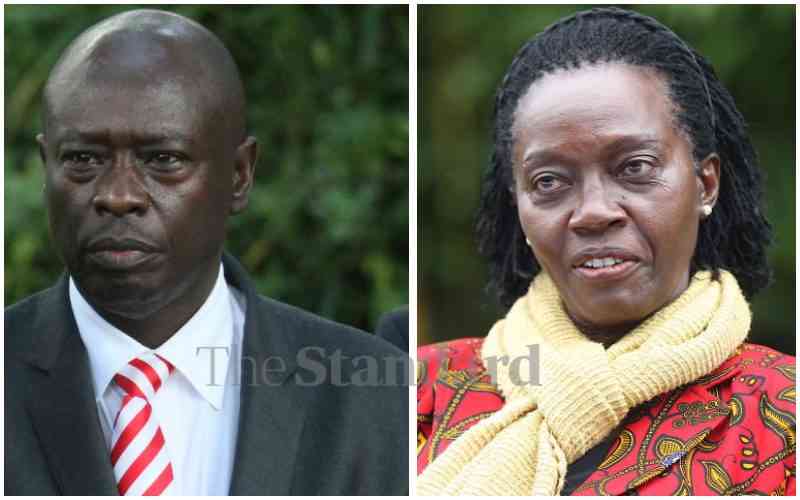 Following in the tradition of American politics, it has become de rigueur to hold debates for presidential contenders and their running mates. In these, contestants reveal their political opinions and public policy proposals to potential voters.
Last week's running mate debate was the penultimate in this year's electoral cycle. It pitted Azimio la Umoja's Martha Karua against Kenya Kwanza's Rigathi Gahagua. At the onset, it was expected that the contest would be Karua's to lose.
With her reformist credentials and her pit bull reputation, she was expected to give no quarter or take no prisoners. Rigathi, on the other hand, came in as the underdog. What little that was publicly known of him did not sound flattering.
However, the upset when it came, was totally unexpected. In a reversal of fortunes, Gachagua got the upper hand. He parried every argument thrust at him with a dexterity that was almost preternatural. His repartee was on point. It left Karua struggling to keep up in a performance that has been described by some as underwhelming.
Follow-up discussions have pondered over the Karua conundrum. After all, the "iron lady" did come across as a tad rusty. Perhaps time has exacted its toll on her after decades in the political trenches. Perhaps she was not adequately prepared for her customary well-oiled delivery.
Truth be told, both Gachagua, intentionally, and Karua, by default, are victims of reputational embellishments by both social and mainstream media.
Gachagua has previously been cast as an abrasive, unpleasant type, a bumbling incompetent perpetually putting his foot in his mouth. But when his utterances are vetted by independent arbiters, they are found to be terribly and deliberately misconstrued. The correct version reveals him to have a sound, incisive mind with an amazing grasp of issues.
Corruption allegations
This is the mind that shone through when he gave a robust defence of his corruption allegations; when he shaped the conversation by leading the moderators where he wanted them. Kenyans were treated to the definition of State capture with examples cited to the detriment of Kenya Kwanza competitors.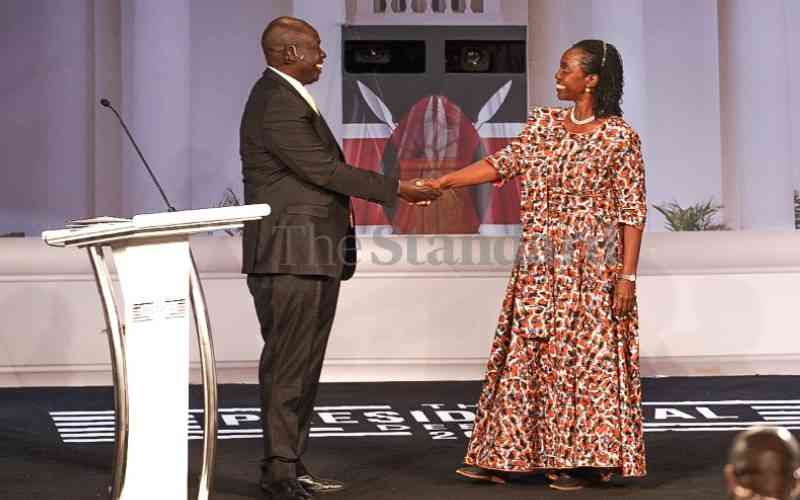 Further, invoking the name of Mwai Kibaki was brilliant; at once, riding on the credentials of Mt Kenya's recently departed statesman and at the same time, casting Karua as a disputatious character who couldn't get along with the gentleman of Kenyan politics.
If Karua's performance was judged as being below par, it is because she had been given a larger-than-life profile. From her nomination as running mate, she has occupied the news with headlines like "The Martha Effect" celebrating her.
Yet what was seen and heard at the debate was not Karua in her anticipated element. There was no steely edge to her tone. She was, for the most part, on the defensive when it was expected that she would mop the floor with Gachagua. Her responses were contrived as though forced to go against the grain.
Which is hardly surprising given the fact that considering her past utterances, Karua must be operating in extremis. She may be conflicted. She has previously disavowed Raila saying she "does not admire his politics." She also went against the Building Bridges Initiative championed by Raila, describing it as being "driven by self-interests."
On a related note, Raila's refusal to take part in the presidential debate against William Ruto placed him between a rock and a hard place.
Turning up would have exposed him to a formidable opponent who has had a four-year head start, who has the gift of the gab and can address national issues extemporaneously.
Eschewing the debate plays into the hands of his competitors who dismiss him as incapable of the demands and rigours of Kenya's top job. Whatever else the debates fail to reveal, only time will.
-Mr Khafafa is a public policy analyst
Related Topics