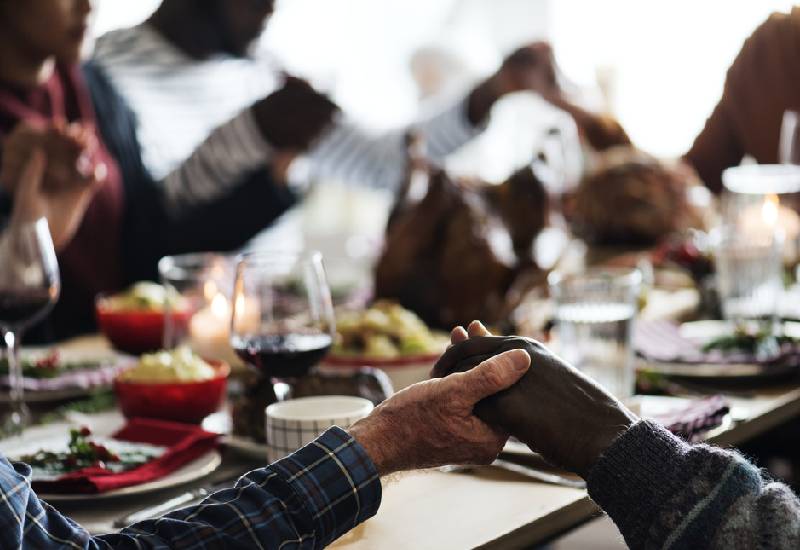 Around this time of the year, families usually converge in different places to celebrate the year. This time around though, because of Covid-19, the travels have greatly reduced.
Some families might choose to be apart to keep their loved ones safe while others will be mourning the loved ones they have lost.
Others might be struggling just to put a simple meal on the table while a few might put something together and bring a little cheer to this absurdly difficult year.
For those who will get the chance to spend time with their extended families, apart from observing Ministry of Health Covid-19 regulations, I would equally wish that you follow some suggestions I am going to lay down today.
There are a few things I observed that happen during family gatherings. There's a group that suffers at the expense of others and, usually, no one speaks out on their behalf.
This especially affects unaccompanied minors, young orphans and those not financially stable. For instance, in some homesteads, there are those children who will wake up to play and play the whole day, only taking short breaks to either sleep or eat.
Then there's a group of children, the same age, who will wake up to work and only take short breaks to rest. This especially happens to children whose parents either failed to travel with them or are deceased.
READ MORE
In such gatherings, it's like each parent or guardian speaks for their own children. When it's time to eat, women will be seen elongating their necks to look for their children who are kilometres away while totally ignoring those around them whose parents are absent.
If there's a house chore to be done, they will quickly excuse their children and leave other children to speak for themselves. Because other children are 'on their own', they will never turn down any request to carry out a chore regardless of how fatigued they might be.
This Christmas season, if you happen to be travelling for a family gathering, kindly consider those children whose parents are not present. We travel with these children because their parents trust us to hold things together for them in their absence.
I know sometimes we might forget about them unconsciously, but let's plan to jog our memory this time round and give these children a break from the blackout they usually get at these functions. These are the same challenges the young orphans face during such gatherings.
They sometimes feel overwhelmed but they have never considered speaking out as a way of communicating. They will hurt by themselves and break their backs as their age mates feel the joy of the village.
Another lot that suffers during such gatherings is those not financially stable. I am not sure how it all starts and develops but you will realise those struggling financially are not treated the same as the movers and shakers.
You will not even be entitled to an opinion poll if you don't have money. You all will be there sitting under a mango tree feeling the evening breeze then people start discussing about what's for dinner without even involving you. If you try to voice your opinion, it will be shot down quickly with, "Are you going to buy it?"
Even if the monied humans decide that you are going to boil a hippo's teeth for dinner, you will be expected to nod in affirmation and wait for your share.
The only time you might be contacted for an opinion is when the 'movers and shakers' are looking for someone to run an errand in a town several kilometres away. That time, they are even ready to give you the fare. They never care about whether you want to go or not. Because you haven't been in a position to offer your help anywhere, you have no obligation but to brace yourself and head to that next town just so that they can see that you are a team player.
So this Christmas, as you gather together, treat each human with respect. Let's not strip others of their dignity.
The way we treat some of these adults with financial problems trickles down to our children. That's why you find children giving some adults total respect while treating other adults as their fellow children.
Some children will wake up in the morning and greet monied people with respect then head to 'sufferers' and hit them with mango seeds and run away claiming it's a game. What kind of game is this and why is it selective?