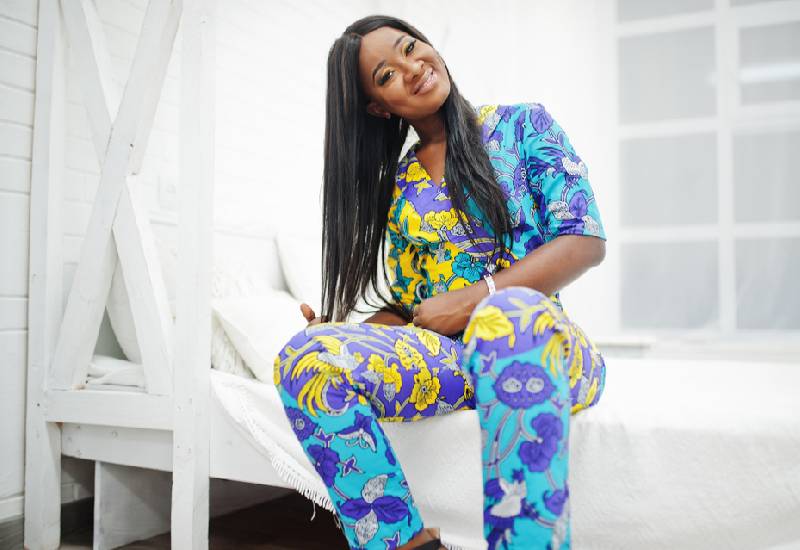 You have not seen what real life is in this city if you haven't lived in a house where you have to switch on the lights during the day because the buildings are so close together. I will never forget the high electricity bills I had to settle in one house. My neighbour and I even had to open our windows in turns because there wasn't enough room to open both windows at the same time.
In some rooms, the windows could be opened but it was not worth the effort. There was no fresh air waiting to get in -- only the smell of the neighbour's damp wall on the other side. Crawling insects came into the house instead of fresh air so it was even healthier to leave the windows closed.
Then there was the poor phone network; your phone would be on the whole day but you were only reachable once you stepped outside your house. To date, I don't make calls next to walls because my imagination tells me walls suck all the network from phones.
One time, I got seriously sick in my house which was so cold because I lived on the ground floor. I always felt like I was somewhere experiencing a European winter yet outside, the sun was scorching. So here I was, sick in the wee hours of the night with no phone network. There was no way I could call for help yet I was too weak to crawl to the door. These houses can kill you.
The nightmare does not even start in the house but right outside as you go up the stairs. Those staircases are darker than quarter past midnight! You have to go up the stairs holding tightly onto the rails because, you never really know, you could have a 'head on collision' with another fellow.
You might even accidentally step on a child crawling down the stairs or slip on spilt water. You know how those houses have no water and one has to buy it from wherever and carry it up the stairs. Those apartments have no bulbs along the staircases. If you feel saintly enough to buy one, it will serve you for not more than 24 hours and eventually get a new home without your consent.
Then we have those bullies who will do anything to make your life difficult. Imagine an adult knocking on your door and taking off before you even open it. It happened to me once while I was sitting next to my window. I saw this man in his early 20s do exactly this. I think we have marathon runners living among us -- they just don't know it yet.
READ MORE
Woe unto you if your neighbour wins the jackpot and buys a woofer. You will never know the meaning of "the dead of night". The noise is out of this world.
I tried dating during my time in this hood but it just never worked. Even serious relationships are endangered in such places. You will not even see your partner getting into another house because everything is dark! Then even if you get the chance to see your partner's silhouette disappearing into another person's house, you will not be able to call them to confirm because there's no phone network.
And if you gather the guts to confront your suspected competitor, you might vanish without a trace. So you decide to play it safe and avoid relationships. This reminds me of the time I took my friend to her ex-boyfriend's to pick her belongings. Let's just say we gave up when we realised he had moved to a flat in the basement of a dark building. You cannot walk into the enemy's camp without a weapon, that's suicidal.
There's relief in living in well-lit and aerated houses in this city. Ever since I moved into a house where the sun shines on my face each morning as my phone plays soft music without network interruptions, I feel like a hero. I feel like I have made it in life.
All that's left now is owning a house with a beautiful view. Maybe overlooking a valley with a river flowing by. But I can never forget how I started my life in this city. I must, however, say it was worth the experience. I now appreciate any good in this congested city.