Home
/
Lady Speak
Four reasons you have low intimacy esteem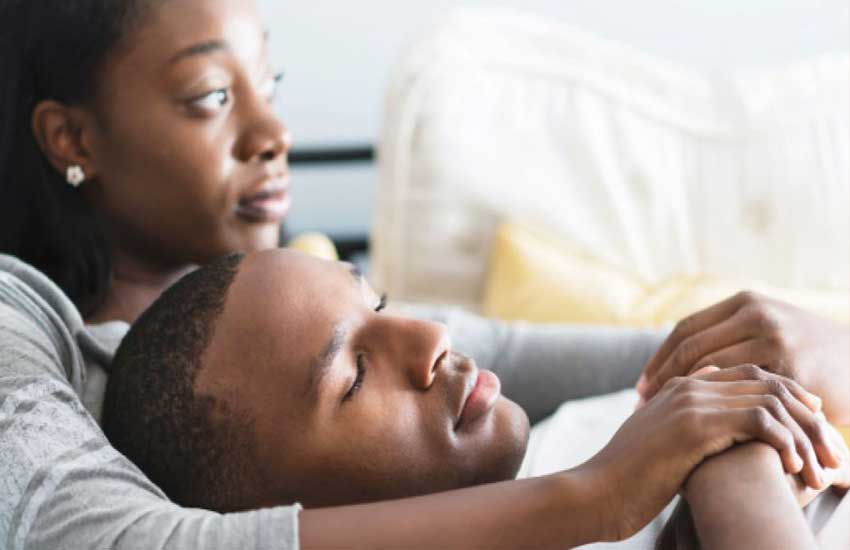 Are you good in bed? If I asked your partner, what do you think they would say? Many people think poorly of themselves and their sexual abilities. If you're one of them, today we are going to look at four reasons you could be suffering from low sex esteem.
1. Comparison
The old adage is true: comparison really is the thief of joy. When you hear how frequently your friends are having sex and you feel a lump of envy in your throat, you do yourself and your partner a tremendous disservice while simultaneously absolving yourself of the responsibility required to improve your relationship or sex life.
The truth is, whether or not they're happy is largely irrelevant to your happiness. If you want happiness, make it your business to contribute to conditions that will bring you happiness. Figure out what happiness means to you and then invest your time, energy and resources to doing and being more of what you need to do and be to be happier. Stop comparing yourself to other people; you're only robbing yourself and your sex life.
2. Irresponsibility
Is it possible that you are suffering low sex esteem because you have been irresponsible with your sex life? If your sex life was a beloved pet, could you honestly say you have been feeding it, attending to it, exercising it or even playing with it or would it have died by now, from malnutrition, boredom and neglect? The truth is, your sex life is a gift.
You are born with the tools for the job and the biological and physiological functions to support it but you must take responsibility for its health, wealth and well-being. No one can do that for you. Raise your sex esteem by raising your sense of personal responsibility for your sex life.
3. Laziness
Yes, some of you are suffering low sex esteem because you are romantically and sexually lazy. You don't know what foreplay is, you still don't understand what makes your own body tick let alone your partner's body. You think that if you pay the bills, cook the food, attend to the duties then your sex life will suddenly blossom.
When it doesn't, you throw in the towel as if you have done all that you can do. Well, you haven't. Instead of blaming your partner, your life, your busy schedule or any number scapegoats, do this one thing and watch it transform your sex life: BE CURIOUS. What do I mean by curiosity? Seek to understand something about your sex life, for example, what don't you already know about sex? What is still confusing for you when it comes to sexual matters? What would you like to do that you have not done, or have not done to your satisfaction? Why not dedicate the next 30 days to the satisfaction of your sexual curiosity?
I'm serious. Instead of constantly scrolling your social media accounts, you could Google something that you're curious about and read about it. You could forward interesting links, memes or other media to your partner so they too can learn what you're learning. Actually, this could be a 30 day couple sex project, so that you can learn what they're curious about and they can learn what you're curious about. A mind that lacks curiosity is a dead mind. Considering that the mind/brain is the most important sex organ, isn't it in your best interest to cultivate it and feed its curiosity?
4. Insecurity
Low self-esteem is a killer of hopes, dreams and relationships. This is no different from low sex esteem. If you're not feeling confident in your ability to bring sexual pleasure to yourself or your partner, it is unlikely that you will experience other pleasures as well.
You may miss out on opportunities because you already assume that it's not going to go well for you. You may miss out on other aspects of the relationship that are pleasurable because you're already operating on the assumption that you're not good enough, in or out of bed. Strengthening your sense of self and increasing your self-esteem is therefore imperative.
Start by noticing what's already going well in and out of bed. Start challenging your perceptions of reality e.g. are you really poor in bed or have you been holding yourself to an impossible, subjective standard? Is it really in your best interest to dwell on things that you cannot change e.g. height, skin color or cultural background? In short, start defending and protecting yourself against your own harsh, hurtful and likely untrue beliefs about yourself.
We are barely three months away from the year 2020. Don't waste any more time if you can help it; instead, get down to business and raise that sex esteem for a happier, healthier sex life.
Maggie Gitu is a Marriage, Family & Sex Therapist (MAMFT) and can be reached at [email protected] or on Instagram @maggiethetherapist.
Can you be best buddies with your boss?
Related Topics