Shirley Genga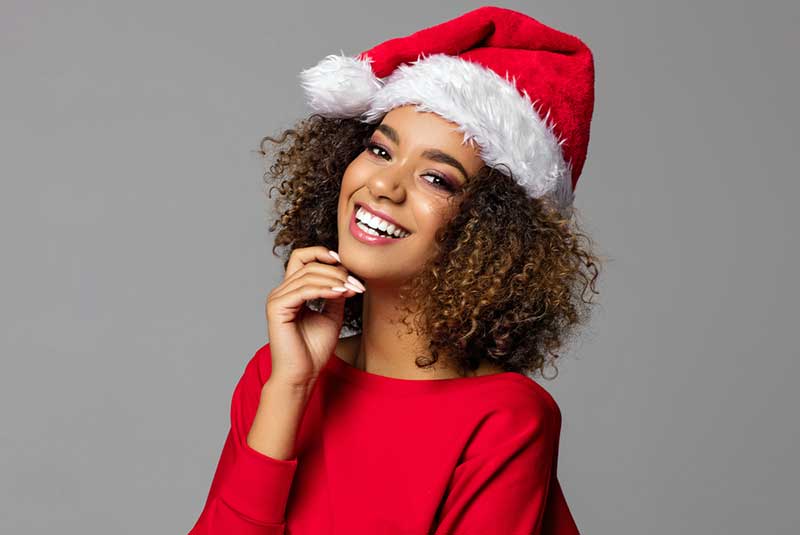 ALSO READ: Breastfeeding guidelines during Covid-19 pandemic
Ho ho ho, 'tis the season for love yet again. The season when the whole world literally comes to a standstill to celebrate the birth of Christ, the time when families come together and share a meal, where love is the theme of the moment.
Christmas has even been described by some as the most magical time of the year.
However, for people who are unattached but in the awkward phase where society piles expectations on them to be so, the season of love is ironically not so ho ho ho. Who can forget all the clichés of single people, perpetuated by Christmas movies and novels which go something like this: Single people at home and alone living like a hermit, and often crying their life away on the floor of the bathroom wondering where it all went wrong.
And that is not all, what's even worse than being single at Christmas is having to hear about how difficult, lonely and sad it is - from everyone else who notably knows nothing about your life. Yet, ironically, it might be that you have not been forced by circumstances to be single but rather have chosen not to be in a relationship because it's just not on your cards at the moment. The problem is that society makes so many assumptions - that you must be miserable and bitter, forgotten, desperate, lonely, rejected, someone to be pitied, do I go on?
The season is especially awkward because so much time is spent with the same society that assumes; the nosy relatives, churchmates, former schoolmates and friends who seem to want to make your life part of their holiday entertainment.
Well if you find yourself single this season, fear not, because actually there's a lot to be said for being single at Christmas time. It's not all doom and gloom, Christmas is actually a wonderful time for single people, and it comes with a number of perks:
1. You get to be selfish and spoil yourself rotten
A single girl gets to splurge on herself. Simply think of the money you would spend buying a present for a significant other or a child, then use it to treat yourself. Spend a day at the spa, invite a close friend out for a nice dinner at a exclusive restaurant, get your hair and nails done, or travel the world.
2. You get to spend time with your own family and friends: No annoying in-laws or his friends
ALSO READ: Covid-19 lockdown: Things you should know with the reopening of markets
Often you will hear friends, colleagues and others complain about Christmas celebrations and awkward meals with passive aggressive relatives. Well, the best thing about being a single person is you only have to visit your family. So say goodbye to those awkward conversations with people who may not even like you! Plus, there's none of those uncomfortable buffets where you have to be on your best behaviour and go for one serving instead of three like your heart truly desires. And, yes, your family may be crazy but you understand you're crazy, now understanding a new type of crazy is not always a pleasant way to spend Christmas.
3. No drama on which family to visit
For many couples, Christmas is a logistical nightmare when it comes to navigating your way around two sets of families. When you are single, you have no worries about whether your family will mind if you spent the weekend with his family because your only obligation is your family.
4. You don't have to accompany anyone to his boring work Christmas party
Speaking of work, you do not have the burden of having to attend an awkward Christmas work party where you do not know anyone, plus you have to be on your best behaviour because you have to make a good impression on your better-half's workmates. And so you can imagine how boring this shindig get. Being single, you get to go to your own work party. It may not be exciting, but you know your workmates and you can catch up on the latest news, and best of all you can be yourself!
5. You get to do exactly what you want
When deciding on what to do over the holidays, you only have yourself to consult. You can do exactly what you want, when you want. You can eat ice cream for breakfast, stay home in old, dilapidated sweatpants and that Doom T-shirt which would be an abomination in "proper" society. Then you can engage in a Netflix binge fest and catch up on all the latest series, and maybe not leave your house for five days straight. None of this "Where's breakfast babe or are you walking around like that or worse let's compromise" business.
ALSO READ: What is expected of salons and barbershops as businesses reopen during Covid-19 period
6. Girls' night out
You get to have a girls' night out without asking for "permission". What better way to celebrate Christmas than to round up your troops for a girls' night out. You can throw a lunch party, bake cakes or better yet, order in and watch as many chic flicks as is possible, or go out and dance the night away.
7. Give back
You have the time to give back without asking someone. You can take some time and volunteer at home. Nothing beats the feeling of giving to someone in need.